Hilary Topper on Air debuted its first episode in 2011. Now, a decade later, the podcast has more than 250,000 listeners in almost every country around the world. Hilary Topper on Air focuses on the small business owner and helps him/her grow both personally and professionally. From small business experts to running tips, every episode is inspiring and motivational. We broadcast weekly and welcome feedback. Do you have an interesting topic for our show? Know someone who should be a guest? E-mail Lisa Gordon at [email protected] to learn more!
Interview with Hilary's Dad, Herb Mass
Season 13* Sept. 10, 2021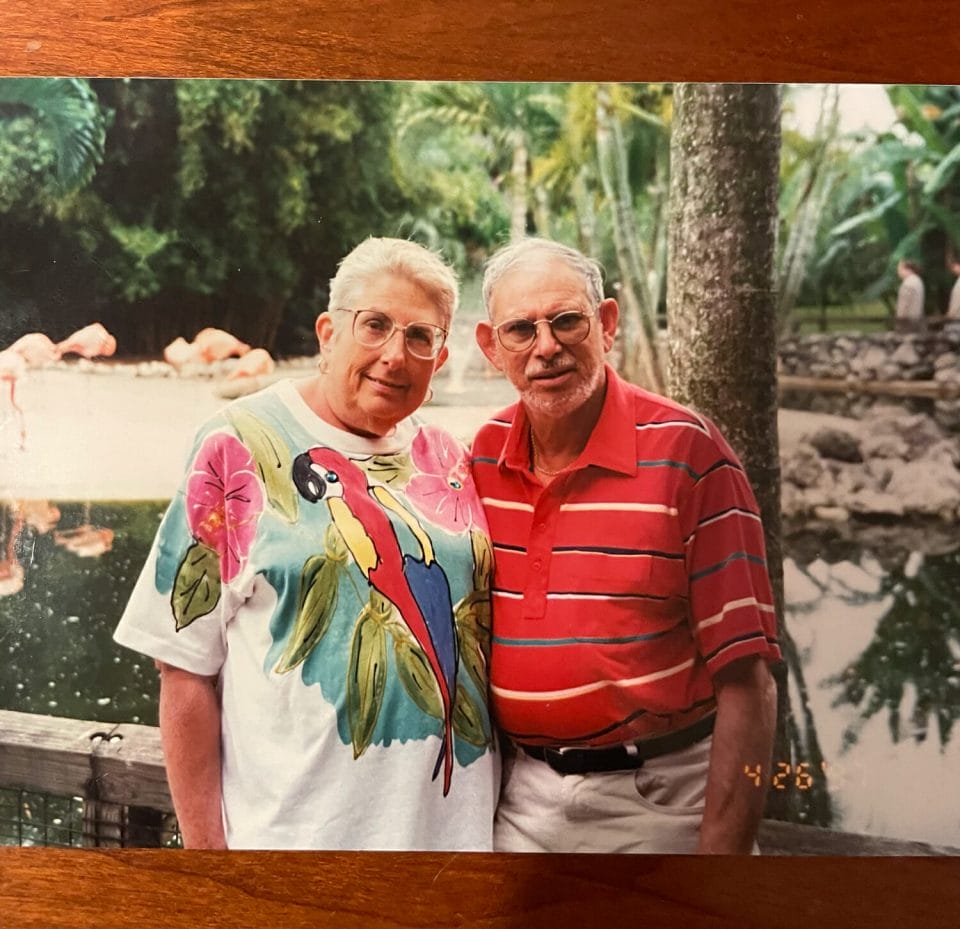 In 2012 after the passing of my mom, I interviewed my dad. We talked about his life with my mom and their 55 years of marriage. I wanted to know what the key was if any. How could people stay together for 55 years? What was the secret to success?
I thought this interview was appropriate now since, on Thursday, September 9, my dad passed away.
Give a listen. It will put a smile on your face as he talks about the way he met my mom, the crazy honeymoon they had, and some of the "nutty" trips we took as a family growing up. This is truly a celebration of his life.
The Future of Children's Books with Michael Girgenti of Strawberry Pencil Magic
Season 13* Sept. 17, 2021
In this episode of Hilary Topper on Air, I'm speaking with Michael Girgenti. Michael is an author and founder of Strawberry Pencil Magic – the future of original children's stories & content.
Michael Girgenti of Strawberry Pencil Magic discusses the current state of children's books. He speaks to us about his vision of where he's taking the industry. Listen as we chat about his classroom Zoom experiences across the US and learn what's in store next for his new book brand!
From more books, new toys on the way, and jumping into animation, there is a lot to discover!
Are Supplements Important for Endurance Athletes?
Season 13* Sept. 24, 2021
If you're training for an endurance event I'm sure you have felt tired before or after a workout. Custom athletic supplements can help you achieve your aspirations. But, with so many supplements out there, what one is best for you?
In this episode of Hilary Topper on Air, Hilary talks with Craig Dinkel, founder of BioTrōpic Labs – a sports performance company specializing in custom formulated supplements designed to enhance training and give you a competitive edge.
Listen as Craig talks about whether supplements are good for you, the negative connotation often associated with them, and how to do your due diligence.