When you think of a garage band, you think of young kids making a lot of noise in their parent's garage. But, during my walk around the neighborhood, I found one consisting of retired music teachers from Nassau County.
Every Wednesday at 10 am, seven to ten band teachers play in a garage. I was curious, so I asked Howie Rockwin, my neighbor, what was going on.
Garage Band Made Up of Retired Music Teachers
Howie explained that once a week on Wednesdays, mostly retired teachers from various Nassau County High Schools got together to play. "When Covid happened, we were not allowed to play at Nassau Community College, so we brought the band to my garage," he said.
Howie, a bassoonist who taught at Mepham High School, told me that beginning September 2022, they will take the band out of the garage and bring it back to the college.
"We've all worked a minimum of 35 years," Howie said. The core group is made up of seven players but they add new players as needed.
"Most of us have been together for 15 years," he said.
Who is in the Garage Band?
Steve Weinert, Clarinet, from Parson's Jr. High School in Queens.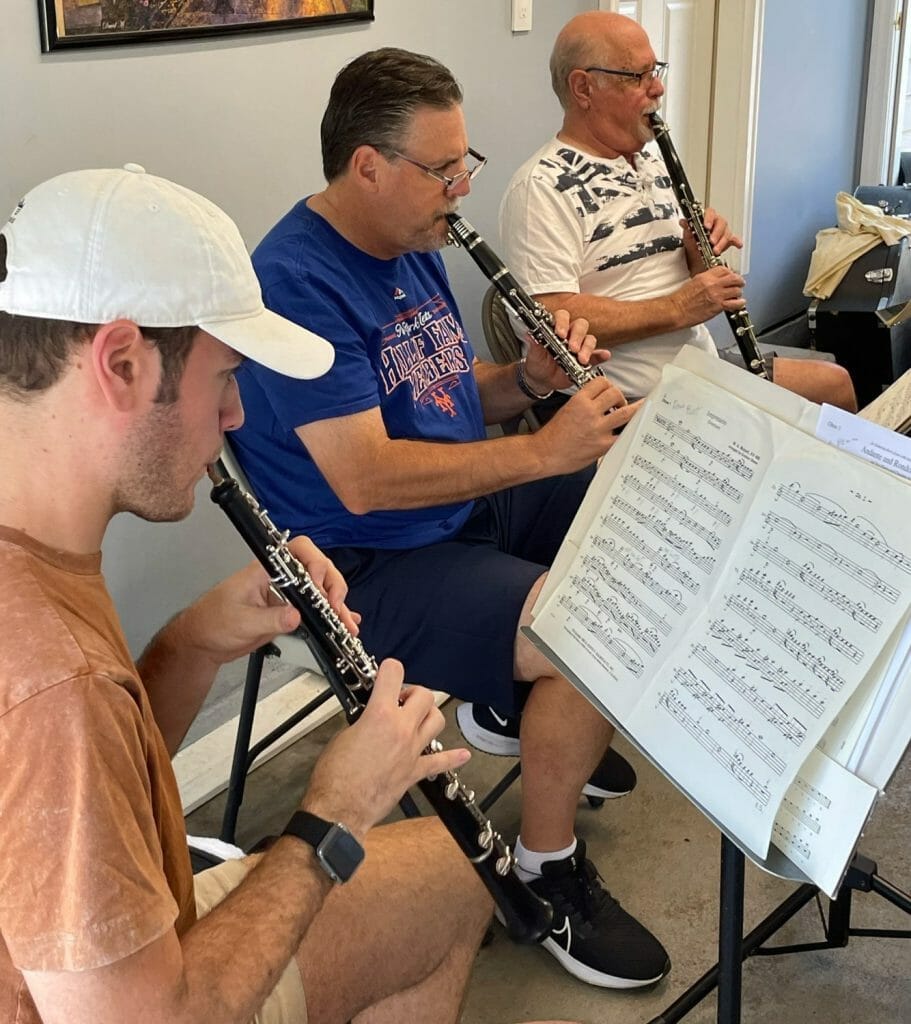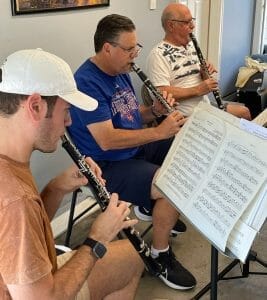 Larry Ballereau, Clarinet, of. Syosset High School
Derek Warshauer, the Oboe player, is carrying out his grandfather's tradition. He recently graduated from Crane School of Music in Pottsdam and plans on teaching music. Currently, he is a permanent sub. Derek's grandfather also served in the army with Rod Tibbetts.
Rod Tibbetts, Clarinet player from East Meadow High School of 37 years. Interestingly, when he's not playing music, he is an airplane instructor.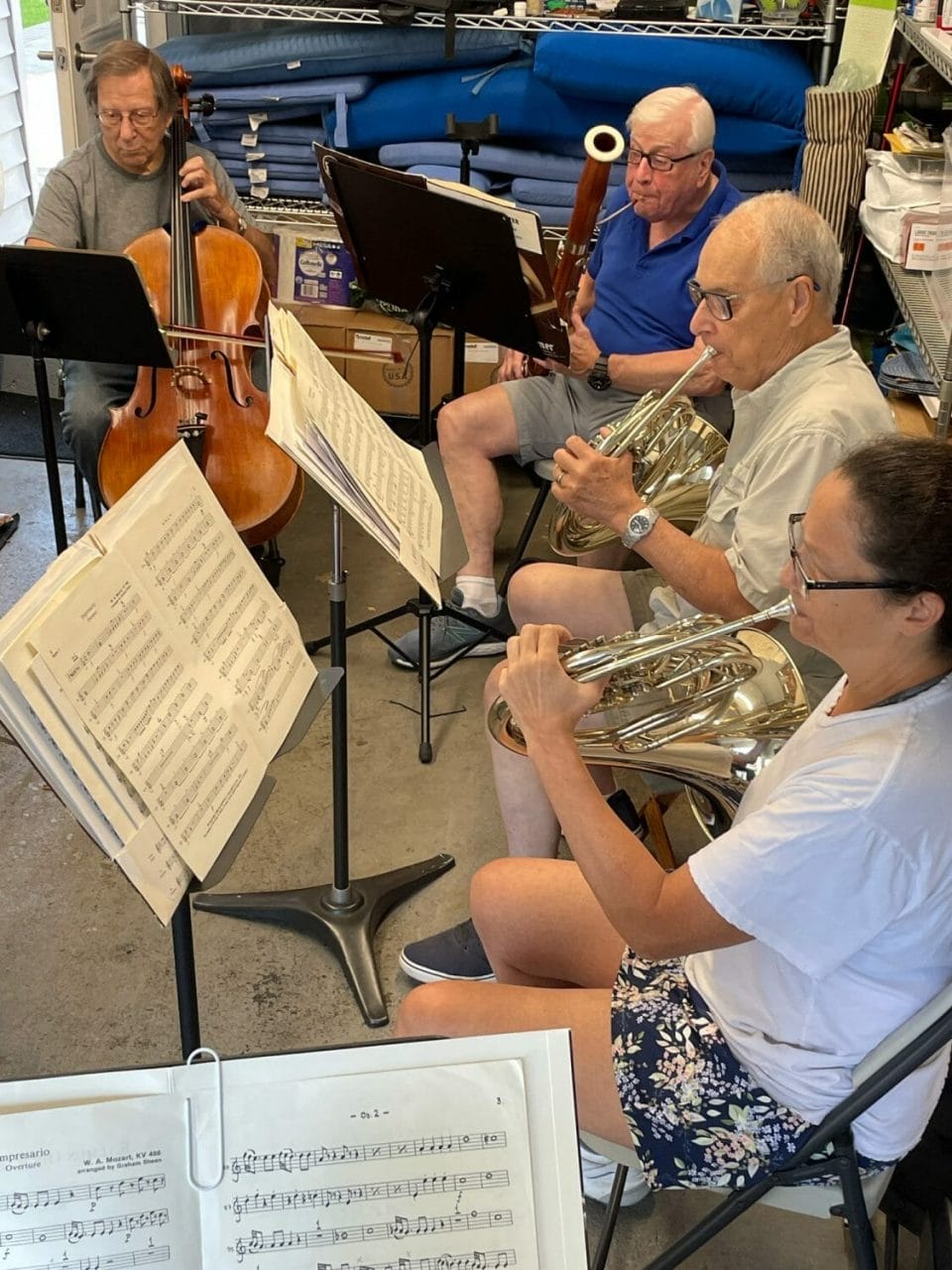 Rachel Golder, French Horn, was working on Wall Street for many years at Goldman Sachs. After retiring, she found her way back to music as a member of the "garage band."
Brad DeMilo, French Horn, worked at Farmingdale High School.
Frank Verbsky, the Chello player, is from Uniondale High School.
Here's a little video I made of them playing:
https://youtube.com/shorts/KgYe-do2u5M?feature=share
Professional Musicians
They are all professional musicians and Howie told me, they play gigs together, sometimes a couple of them and sometimes all of them.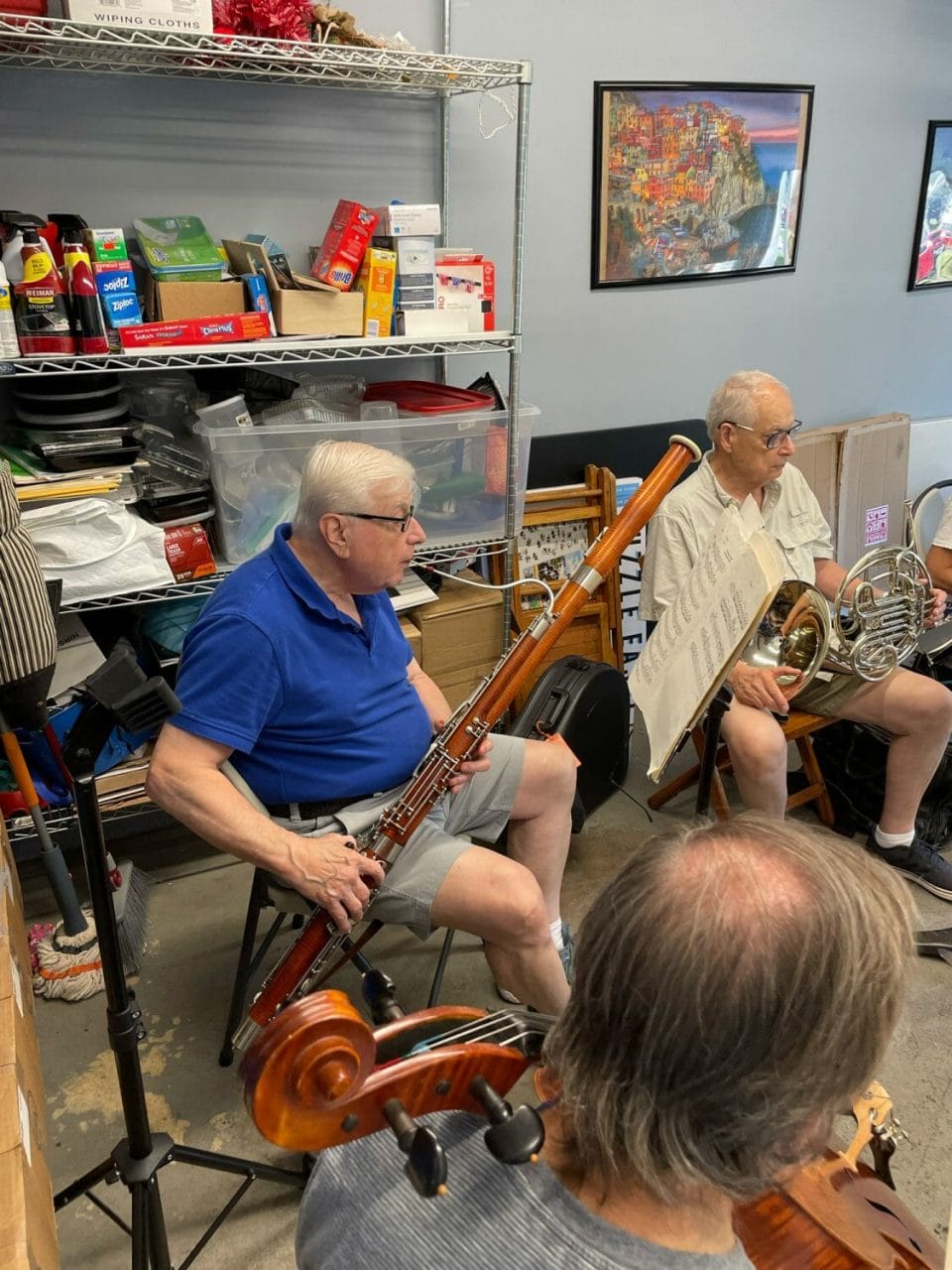 Making the block a little sweeter
I think that we will all miss them when they go to Nassau Community College in September, but until then, I will enjoy listening to beautiful music while they are in the garage!