It's been a month since my dad's passing and to honor and celebrate his life, I want to tell you a little bit about him.
My dad was a good man. He worked hard his whole life trying to support his family. After my mother passed in 2012, he developed Alzheimer's Disease. His decline was gradual and at first, it was just forgetting little things, like his wallet or his keys. Then, he started to repeat himself over and over again. Then, it got worse.
I tried to visit my dad every couple of months and spent a ton of time down in South Florida to help him with tasks big and small. I loved him and only wanted him to live out his last years happy.
He took a turn for the worse on September 6 and asked the owner of his group home to call me. But, when she did, he didn't know who I was. Maybe it was because of his degenerative sight loss or his hearing impairment. But whatever the case I saw him. He didn't look good and I immediately called Hospice. They evaluated him and the next day he was sent to the palliative care unit for 24-hour care.
When he got there, he was sleeping. He stayed asleep the entire time.
One day, when my brother and sister-in-law were in the room, I asked if my brother would put his phone up to dad's ear. I said, "Daddy, I love you. Everything will be okay…." At that moment, he opened his eyes for the first time and mouthed, "I love you too."
He passed away the next morning on Thursday, September 9.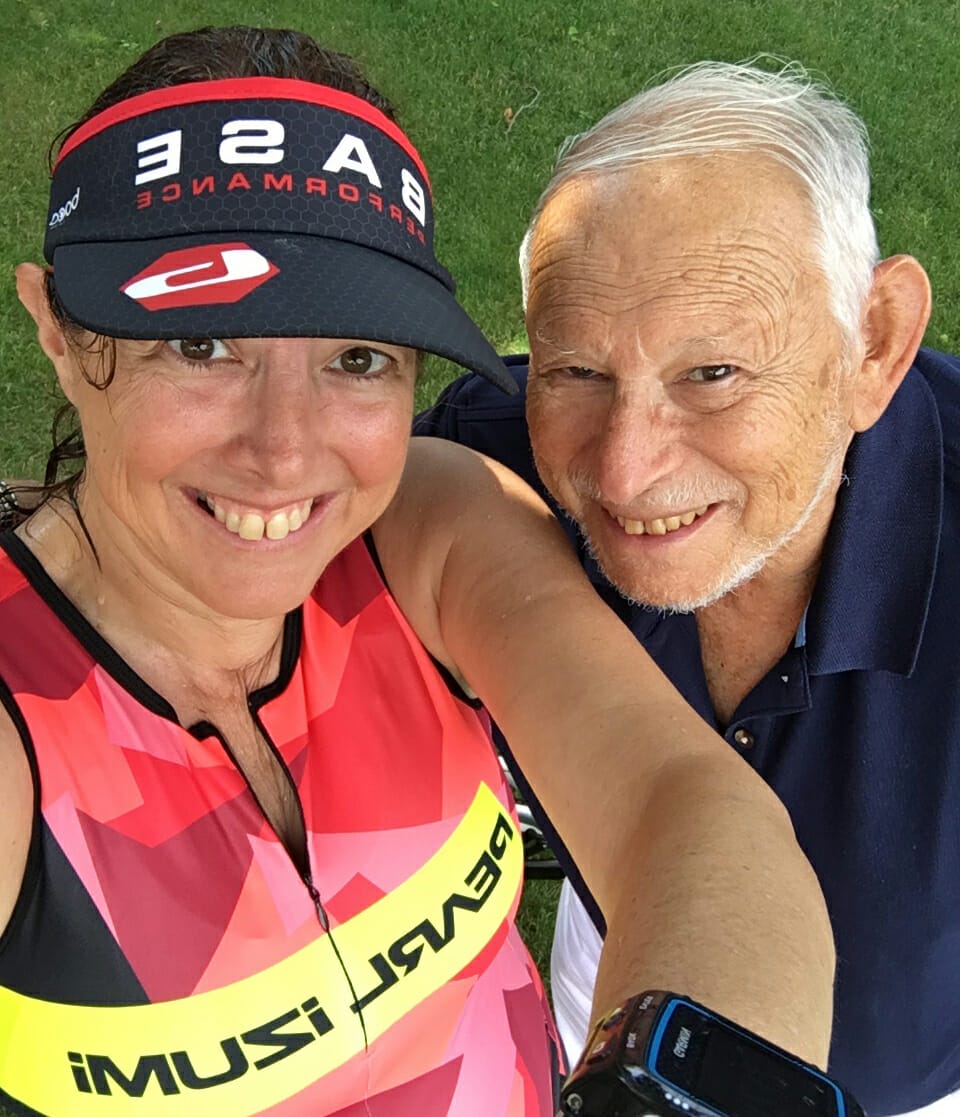 Here is the eulogy I read at his funeral:
When someone dies between Rosh Hashana and Yom Kippur, that person is considered a person of high righteousness. Last year, for example, Justice Ruth Bader Ginsburg died on Rosh Hashana. This year, it was my dad, Herbert Bernard Mass.
My dad grew up in Far Rockaway with his brother, Fred. He went to Far Rockaway High School and then decided to learn how to be an auto mechanic. Although he always yearned to go to college,  his parents could not afford to send two kids to college so only his brother got to go. My dad always resented that about his brother and the fact that he felt his brother stole his prized trumpet. Like most brothers, they did not get along too well but they did love each other.
In addition to his lost trumpet, for years, I would hear about the Indian headband that he made in school. He was so proud of it and he would meticulously describe it… beads and feathers all around.  He said it was beautiful, but his mother threw it out and he also resented that.  So my dad knew how to hold a grudge but he was also a very forgiving and loving person.
My dad met my mother when she was 14. He was 19, he thought she was older. When he saw her at a temple dance, he knew she was the one for him.
He would ride his bicycle from Far Rockaway to Long Beach to see her. As soon as she graduated from High School, they married. Within a year, they had my sister, Lori, and then four years later, I was born. Five years after that, my brother, Ed was born.
Growing up I remember my dad walking to the temple every Saturday. We weren't religious but we celebrated all the holidays.
I can't say that we had a great childhood or that our parents were incredible parents. They struggled to make ends meet and my dad worked three jobs to support the family – he worked for the city of Long Beach as a bus mechanic, he waxed floors in people's homes, and he sold Amway and anything else he could do to make a buck to support the family. We hardly saw him, except coming and going to work, but he always took a moment to wink or smile at me and tell me how he was going to take us all on a trip.
Our little house on Chester St. was cramped.
There were five of us plus assorted animals and strangely our house never had doors. Lori was the only one who had a door so the only place I had any privacy in my home was the bathroom and that's where I went to do my homework, read, write, and do other things like smoke. One day, I had two friends over and we were smoking in the bathroom. My father knocked on the door. "Hilary what are you doing in there?" he asked. "Nothing," I answered. He tried to pull the door open (there were no locks on the bathroom doors either). We pulled it back. He stood outside the door and waited. When we finally came out, he wasn't mad, he just asked if he could join us.
Money was always an issue.
But we did go on a couple of interesting trips like up to Canada, but then our car got vandalized. And we rode a bus down to Florida to visit my father's parents.
When we grew up and left the house, my dad and mom finally got to travel and they went on many bus trips together. They practically explored the entire country going to all the major parks, and to Alaska and they took many cruises too.  They loved spending time together.
My dad was truly devoted to my mother.
He would do anything for her. When she got sick, he nursed her. He was there for her and truly loved her.  They even had a 50th wedding ceremony on a cruise ship where they married once again. They truly were in love and in that regard they were good role models.
As many of you know, my mother was never in great health.  She was a polio survivor and she later developed post-polio syndrome, COPD, Asthma, and autoimmune disease, she passed in her early 70s after a long bout with illness. Through it, all my dad took great care of her and I don't think she would have lived as long as she did without his attention.
Once mom passed away, it did not take long for the Florida ladies to pounce and within 2 weeks Harriet became his steady and next love in his life, Harriet.
Harriet was one of my mother's alternate mar jong partners and she made sure that all the other Florida ladies knew that Herb was off-limits.
The two of them were like teenagers. They would giggle in the back seat as I drove them around. They held hands and kissed. I would laugh and shake my head. She was disabled and again, my dad played the role of the nurse. (He confided in me that he always wanted to go to school for nursing.)
Right after my mother passed, my dad was diagnosed with Alzheimer's Disease. At first, it was just silly things like losing his keys and his wallet. One time when I was visiting, I was leaving for the airport and couldn't find my phone. I was going crazy looking for it and thought I would miss my flight. When I called the number from the house phone, I could hear the phone ring in my dad's pocket. "Dad, it's in your pocket!" We both laughed.
My dad was a very social person and everyone loved my dad.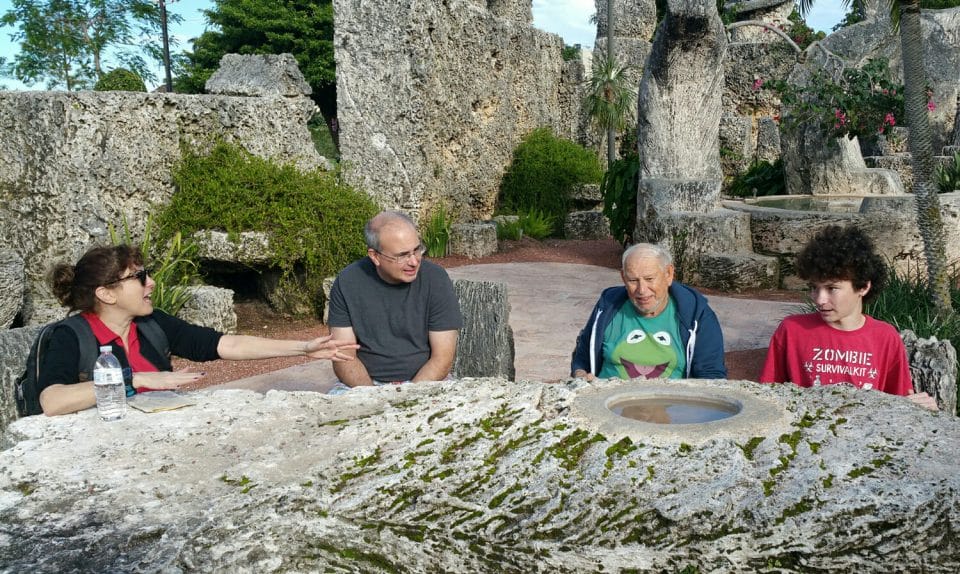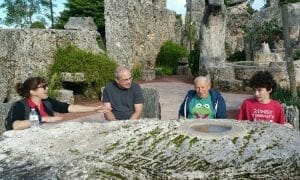 He was in the Knights of Pythias, the camera club, the condo board, and volunteered as a patrol guard in his complex, just to name a few. He enjoyed volunteering and giving back. Everyone knew him. He was the mayor wherever he went.
I had a special relationship with my dad that was very different than my siblings. My sister used to complain to me that I was his favorite. I knew she was right. But I always reminded her that she was my mother's favorite.
I loved to make my dad laugh and see him happy. And, I loved when he saw me at my triathlons. He loved it too. It excited him and he couldn't wait to see me do another one!
My dad loved his grandchildren and he was so proud of all of them. He had a strong bond with my son, Derek. They went to Hawaii together when Derek graduated from High School, and I bought them both a helicopter ride over the island. I know my dad loved that because he always talked about it. We also took my dad on a couple of trips with our family. The last trip was to Cuba on a cruise.
On that trip, I had told dad to meet us right outside his door. Instead, he walked to the other side of the ship. Brian and I ran up and down and all around the entire ship looking for him. that trip did not go as well as we had hoped and that's when I knew things were starting to get bad with him.
He and Harriet moved to an independent living facility and lived there for a year. Then one evening while they were having dinner, Harriet just fell over and died.
After that, my dad just went totally downhill, and then COVID struck. That made him even worse. My brother and I made the decision to move him to a group home and that's where he spent the last year of his life.
As bad as things got and as the disease progressed, he continued to flirt with all the women. He loved the women.
Lori and my mom used to say that I was just like my dad.
Sometimes I thought that was a negative comment but as I grew older, I realized that it was a positive thing. I was proud to be like my dad. He had a big heart, cared about people, loved his family, and loved God.
Rest in peace, my beautiful dad.