With COVID prevalent throughout the world, wouldn't it be nice to have "smart air" in your home? ​
A​irthings​, makers of the best-selling indoor air quality and radon monitors for homeowners, businesses and professionals, showcased two products ​Wave Plus for Business Virus Risk Indicator​ and​ Wave Mini with Mold Risk Indicator​ at CES 2021. '
Coinciding with National Radon Action Month in the United States, Airthings also released two new resources: ​Air for Kids​ and ​The Air Report: Radon Edition​, which serve as the latest iterations in the company's mission to bring education and awareness to the importance of radon and air quality monitoring. Airthings will debut these new resources during CES 2021, which kicks off January 11t​ h​ and spans through January 14t​ h​.
Two Products Chosen as Innovation Awards Honorees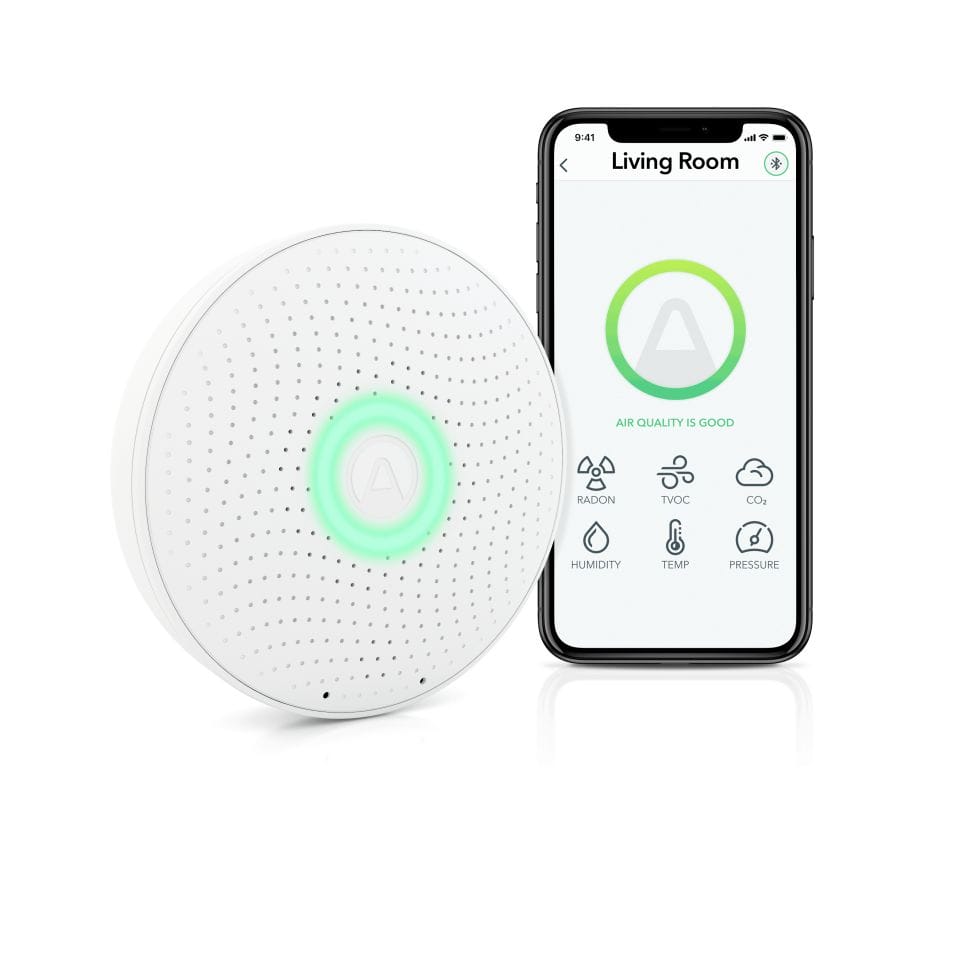 In late 2020, Airthings launched two new digital capabilities for its existing line of consumer and business-facing products, the Wave Plus for Business Virus Risk Indicator and the Wave Mini Mold Risk Indicator. Both groundbreaking products, which utilize proprietary algorithms and advanced analytics to diagnose the presence of airborne indoor threats, were selected as CES Innovation Award Honorees in the Health & Wellness category. The Wave Plus for Business Virus Risk Indicator and the Wave Mini
"As Airthings has continued to grow rapidly over the years, our purpose has always remained clear: to educate people everywhere about how radon and air quality can impact their daily lives on both a short-term and long-term scale. This starts with providing our children and their parents with the information they need to experience the brightest possible futures," said Oyvind Birkenes, CEO of
Airthings. "There's no better time to start these conversations than National Radon Action Month, and during this year's CES, we're eager to introduce the world to Air for Kids, our latest Air Report, and our award-winning solutions."
About Airthings
Airthings is a global technology company and producer of award-winning radon and indoor air quality monitors for homeowners, businesses, and professionals. Founded in 2008, Airthings is on a mission to ensure that people around the world recognize the impact of indoor air quality and take control of their health through simple, affordable, and accurate technology solutions. Airthings' products have made radon detection and indoor air quality monitoring easy to deploy, accurate, and user friendly, and have received several accolades including the TIME's Best Inventions of 2019 award and CES 2019 Innovation Award. Headquartered in the heart of Oslo, and with offices in the US, Sweden, and Canada, the company has over 100 employees from more than 25 nationalities—and counting. For more information, visit ​airthings.com​.