Every weekend, my husband and I go to different supermarkets. And, every time we go to a supermarket, we determine that we have to go to at least two, sometimes three to get everything that we need on our shopping list. It becomes a full-day endeavor, and to me, it totally kills the whole weekend.
Recently, a new supermarket appeared by Merchant's Concourse in Nassau County called Food Bazaar. To me, the name depicts something cheap and I didn't want to go there at first.
As I walked in the door, I saw a security officer. I asked him if this was a food superstore or just a regular supermarket. He said, "just wait until you see what's inside…"
Walking in: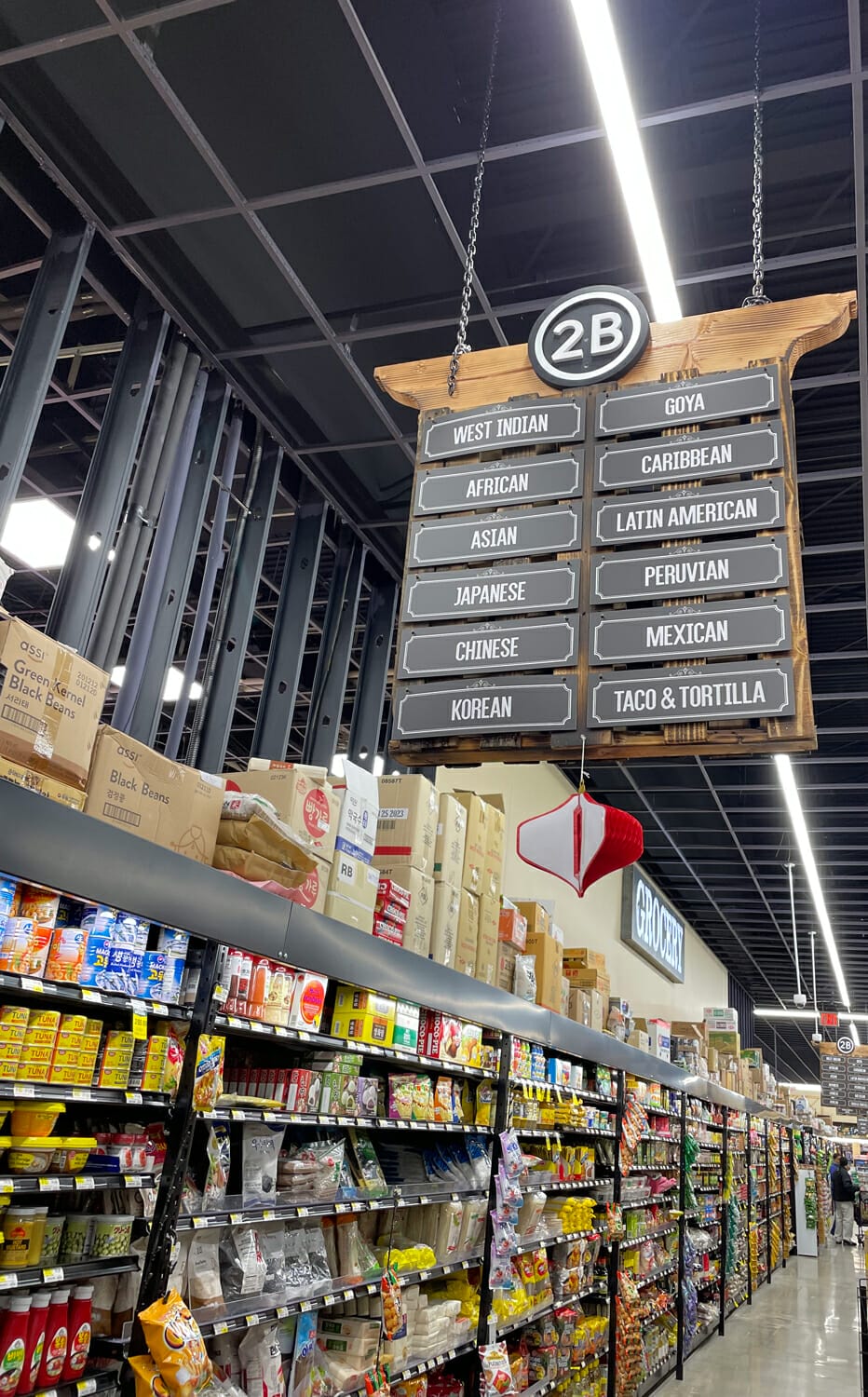 Food Bazaar felt a lot like Fairway. They kept the layout very similar to the store felt familiar. But it was no Fairway or even Whole Foods. It was so much more!
First off, I have never seen some of the vegetables or fruits that they had there in any other supermarket on Long Island. They had unusual things that I have never heard of or seen before.
The other thing I noticed was that every shelf was fully stocked. There was even a section for African, West Indian, Caribbean, Mexican, Korean foods. This was unusual for me since most supermarkets have an Asian and Italian section only.
There was a Jewish section, but on the day that we were there, the aisles were bare except for three bottles of Kedem grape juice.
The fish and meat section was outstanding. Everything looked fresh and delicious!
Getting everything in one place
I was so impressed that I was able to find the brands I like and even new brands that I never heard of, or have heard of but never knew they made other products in their line. I think I finally found the supermarket I will frequent every time. This will save me time. I'll get everything I want and more.
Let me know your thoughts in the comments below. Thanks for reading!