Craig Alan creates brilliant images using his remarkable talent of hand painting hundreds and thousands of miniature people with unique elements that comprise some of the most intricately detailed pieces we've known. The Populus Series is his creative interpretation of our world, using icons, past and present, numerous other subjects as well as conceptual works, undeniably proving that indeed WE ARE ONE!
THERE IS A ZOOM CALL TO MEET THE ARTIST ON SEPTEMBER 23RD AT 6 PM EST.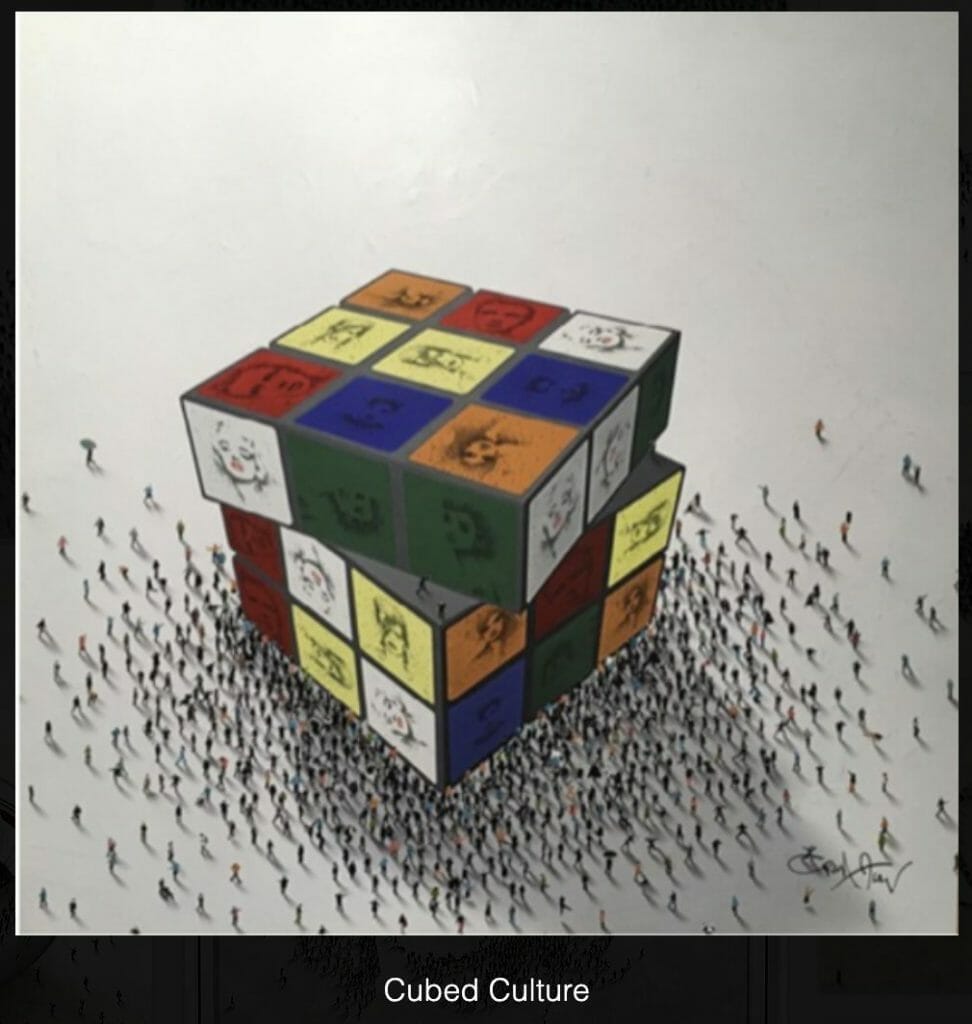 The exhibit will take place from September 23 to October 25, 2021. You can see it on display at Pop International Galleries at 195 Bowery in Manhattan. RSVP for the event at 212.533.4262 or email

[email protected]
ABOUT CRAIG ALAN
Born in 1971 in San Bernardino, California, and raised in the Atlanta area, Craig Alan first recognized his creative drive via crayons on his parents' walls like many inspired young artists, and by the age of 7, his capacity for detailed visual interpretation became undeniable.
Craig is most well known for his "Populus" series, which originally drew its' inspiration from a balcony overlooking Orange Beach, Alabama, where guests enjoying a wedding party, seemed to form the shape of an eye where they stood.
Pop International Galleries is delighted to have its' annual show – albeit a virtual one – for Craig Alan. This remarkably talented artist has fast become a major collectible figure in the stable of extremely well-represented artists at Pop. "We are beyond thrilled and honored to once again be able to represent this outstanding artist.
For more information visit, Pop International Galleries.