The Forest Hills Stadium in Queens, which is nestled in the Forest Hills community and within walking distance to all the stores in the neighborhood, is a fantastic venue. The sound quality is on point. The seating is intimate. Although it's always a cows march out of the venue after the concert, the planners have it well-organized.
American Utopia Tour 2018
David Byrne has been on the American Utopia tour since February 2018. Bryne, well known for his time with the Talking Heads back in the 1980's, has produced dozens of original music and compositions since then.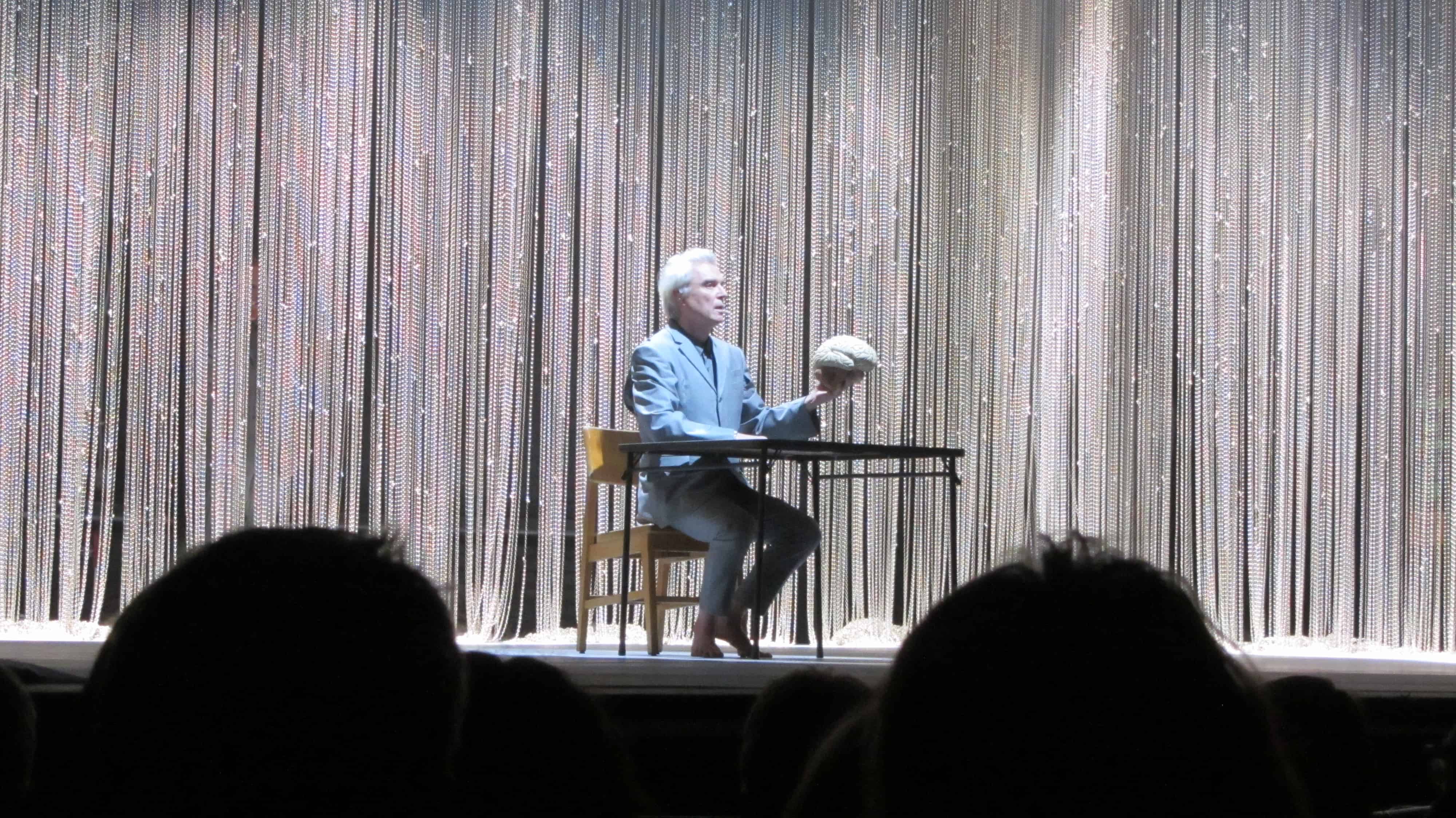 I think I have seen him almost every time he's been in the NY Metropolitan area. I even saw his two off-Broadway productions — Joan of Arc (which wasn't memorable) and Here Lies Love (the Imelda Marcos story, which was quite interesting and memorable!).
David Byrne is an amazing performer and he is also a creative genius. He was well-beyond his time when he produced music from the Talking Heads. If you ever saw him in concert, I know you would agree, he is easy to watch all day because of his high energy and musical talent!
I've been listening to the Talking Heads since I was in college. I don't think I wanted to listen to anything else! When I Zimbra was played in my dorm room, all I wanted to do was jump from my bed to the floor and then back on my bed. The music just got me moving.
And, that's what it does today. It brings me back to a time of peace and tranquility as I remember dancing through the dorm hallways to the African beat of his music.
At Forest Hills Tennis Stadium
At Forest Hills, he had a great set list. From the Talking Heads, he played: "I Zimbra," "Slippery People," "This Must be the Place," "Once in a Lifetime," "Blind," "Burning Down the House" and "The Great Curve." He also played a lot of new stuff and compositions from his productions. 
All of the performers had their instruments on them as they danced and moved across the stage. Everyone wore grey and white. The entire cast was barefoot. This reminded me of the Stop Making Sense Tour.
At the end, when he played Burning Down the House, you can feel the entire stadium move to the beat of the music. Everyone was on their feet dancing and stomping, it was incredible.
Hell You Talmbout
The last song was powerful. He played Janelle Monáe's "Hell You Talmbout." The cast yelled out the names of the people who died violently by racist violence or state force. It sent chills up my spine every time they shouted a name. 
What a show! Although my husband and I have seen nearly every show David Bryne has played since the 80's, nearly four decades ago, I think we will continue to see him in decades to come. He's that good and that talented!