This is a blog post I wrote before the pandemic. Since Disney will be opening soon, I thought it would be appropriate to post.
——-
It's been a while since I went to Disney World in Orlando, Florida. But when I was there, I realized there are two things that are important to make your trip a success — Disney's Technology – the Magic Band and the Magical App!
If you haven't been to Disney in a while, here's what they are:
Magic Band
Introduced to the public in 2013, the Magic Band was linked to the My Disney App experience (which I discuss below).
When you get a Disney hotel, you will be provided you with a Magic Band to link up to park tickets, credit cards, and the whole Disney experience. No cash is needed. Everything is on the Magic Band.
The Magic Band, which is waterproof, is free for annual pass holders or for guests at the Disney World hotels. However, you can also purchase a magic band to be used throughout your trip or on subsequent trips.
If you want a customized version of the Magic Band, you can buy it for a discounted price, if you are staying on property. Or, you can purchase any time on the website or in one of the shops on Disney property.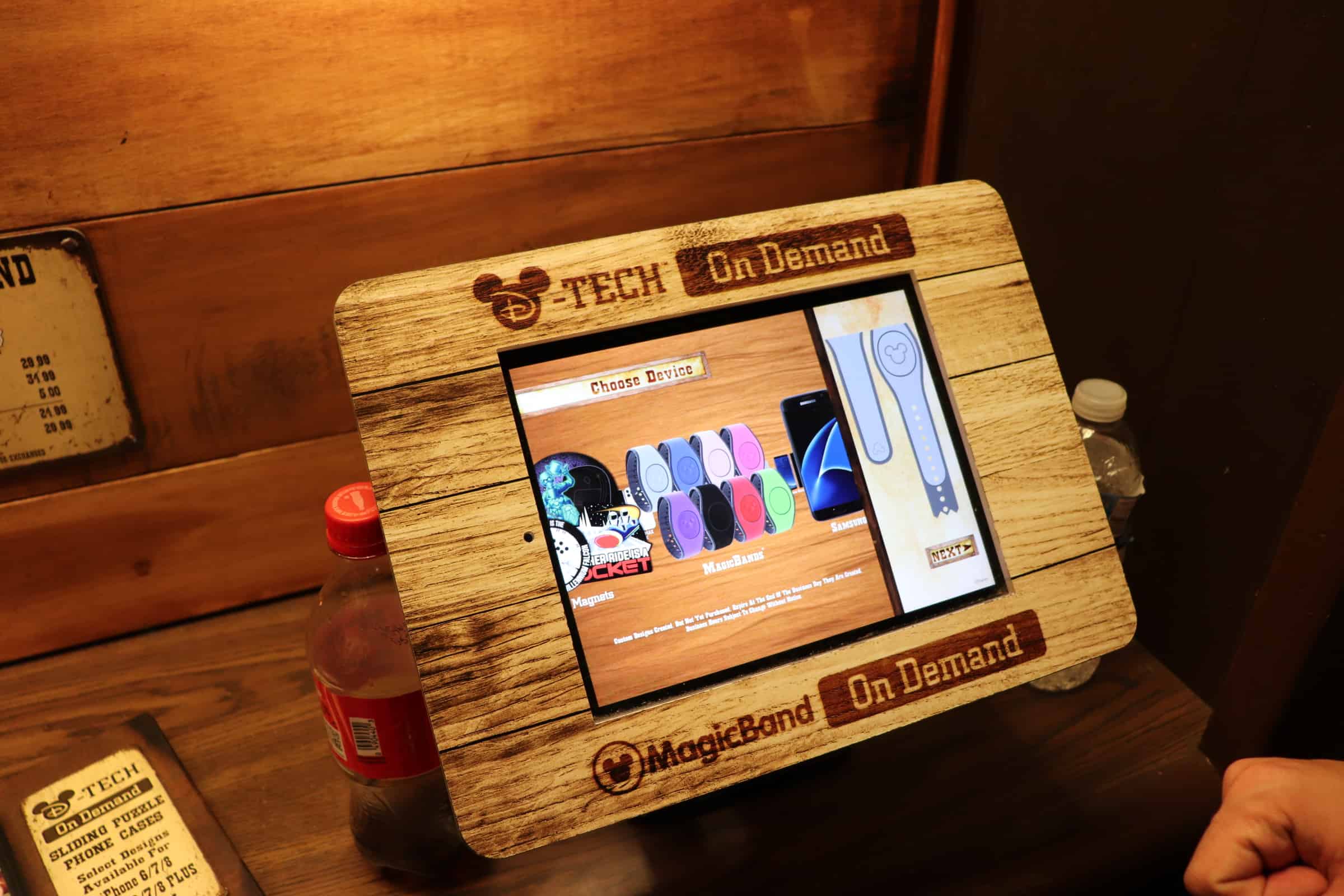 I found the most interesting thing was that you can customize your band to reflect your personality. If you go to the shop at Disney, you can easily do this right there!
I loved the convenience of the Magic Band. Everything is on the Magic Band so you can leave behind your purse or backpack, skip the bag check lines and go!
Here's what you can do with the Magic Band:
Use for the transfer voucher for the Magical Express Bus, which takes you from the airport to your hotel for free;
Opens your hotel room door;
Acts as your park ticket but make sure to do this ahead of time on the app;
Use it for photos taken at Disney;
Use it for fast pass experiences.
My Disney Experience
This is an app that you should download before you go to Disney World. You can make reservations for dining, purchase fast passes and more. If you are staying onsite, you can do it 60 days prior to your arrival or if you are staying offsite, 30 days prior to your arrival.
Everything is done on the app. It is user-friendly. You can book dining reservations, park tickets, order food from the park, have all your Disney photos in one place, find out information about each park and you can even rent a Magical Minnie van!
Disney has become so technologically advanced with the introduction of the Magic Band and the My Disney Experience app. It's impressive and other companies should take note that this could be the way things will change in the future, especially with COVID-19.
Could you imagine using a band instead of cash? Or a band instead of swipping a metrocard? Yes, you could get a hefty bill at the end of the month, if you're not careful. But, it would sanitize things just a little more…