If you're like me, you love live music. There's nothing better than experiencing the energy and excitement of a rock concert.
Here are some top venues to hear a concert:
Madison Square Garden – New York City
Madison Square Garden, located in the heart of Manhattan, is renowned for hosting iconic rock concerts. This legendary venue has witnessed unforgettable performances from legendary acts like Led Zeppelin, The Rolling Stones, and U2. The thing about The Garden is that it's set in the middle of everything in New York. That's what makes it special. The Garden is 820,000 square feet and can accommodate more than 18,000 people.
Through the years, I have seen amazing concerts at this venue, and being in my hometown, I will continue to see more here.
Wembley Stadium – London
As one of the world's most iconic music arenas, Wembley Stadium in London continues to attract the biggest names in rock music. Known for its electrifying atmosphere and capacity to hold massive crowds, Wembley Stadium has hosted legendary concerts by Queen, AC/DC, and Foo Fighters. Keep anticipating exhilarating performances from rock icons that will leave you with unforgettable memories.
Red Rocks Amphitheatre – Colorado
Nestled amidst the stunning natural surroundings of Colorado, Red Rocks Amphitheatre provides a unique and breathtaking setting for rock concerts. Carved into towering red rock formations, this outdoor venue offers a remarkable ambiance and acoustics that elevate the concert experience to new heights. Be prepared to witness unforgettable shows at Red Rocks Amphitheatre by artists who will surely leave you awestruck.
Some of the unforgettable shows I've seen here include the White Stripes.
Download Festival – Donington Park, UK
For rock enthusiasts seeking an immersive festival experience, the Download Festival at Donington Park is a must-attend event.
Known for its heavy-hitting lineup, this three-day festival showcases some of the biggest names in rock and metal music. With multiple stages, a vibrant atmosphere, and a dedicated community of rock fans, Download Festival offers an unparalleled celebration of the genre.
Shibuya Eggman – Tokyo
For those looking to explore the rock music scene beyond the conventional, Shibuya Eggman in Tokyo is a hidden gem. This intimate venue has a reputation for hosting up-and-coming rock bands and providing a platform for emerging talent. In 2023, discover the next big thing in rock music as you immerse yourself in the vibrant and diverse Tokyo music scene.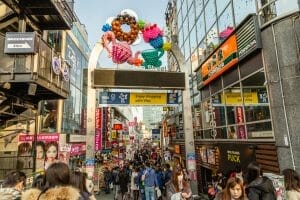 These are just a few of the top places to see a rock concert. Whether you prefer stadium-sized performances or intimate club shows, so get ready to immerse yourself in the electric atmosphere of live rock music in the coming months!