Hakone is nestled in the foothills of Mount Fuji. It is a picturesque town in Japan that offers a delightful blend of natural wonders, cultural heritage, and soothing hot springs. Whether you're a nature enthusiast, a history buff, or simply seeking a peaceful getaway, Hakone has something to captivate every traveler.
Here are some of the highlights of this enchanting destination.
Open-Air Hakone and the Venucular Skyway
A visit to Hakone wouldn't be complete without experiencing the Open-Air Museum. This outdoor sculpture park showcases a vast collection of contemporary artworks set against the backdrop of lush greenery and majestic mountains.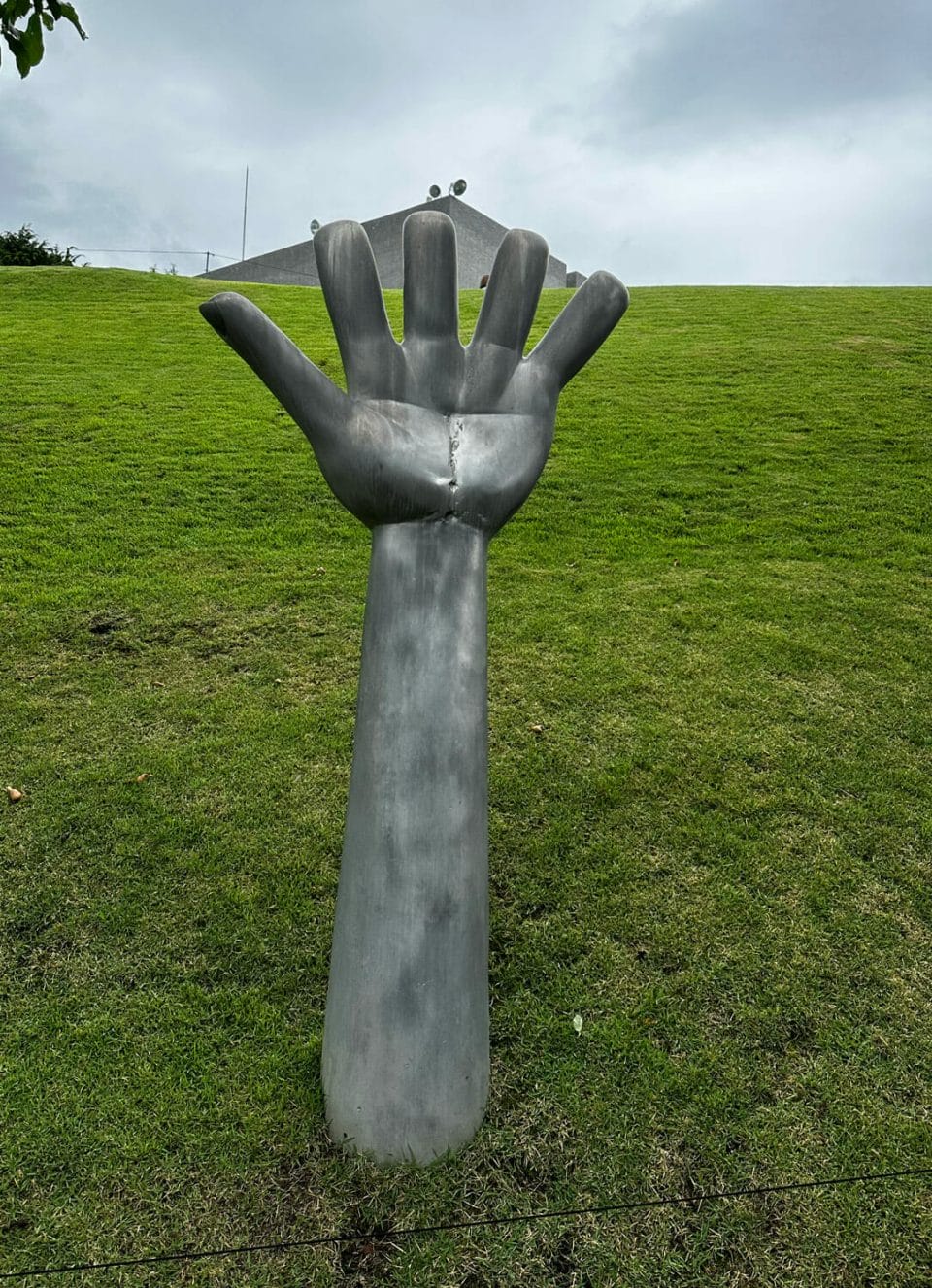 Wander through the expansive gardens, marvel at the unique sculptures, and embrace the tranquility that permeates the surroundings.
There are sculptures from well-known Japanese artists as well as famous artists, like Picasso.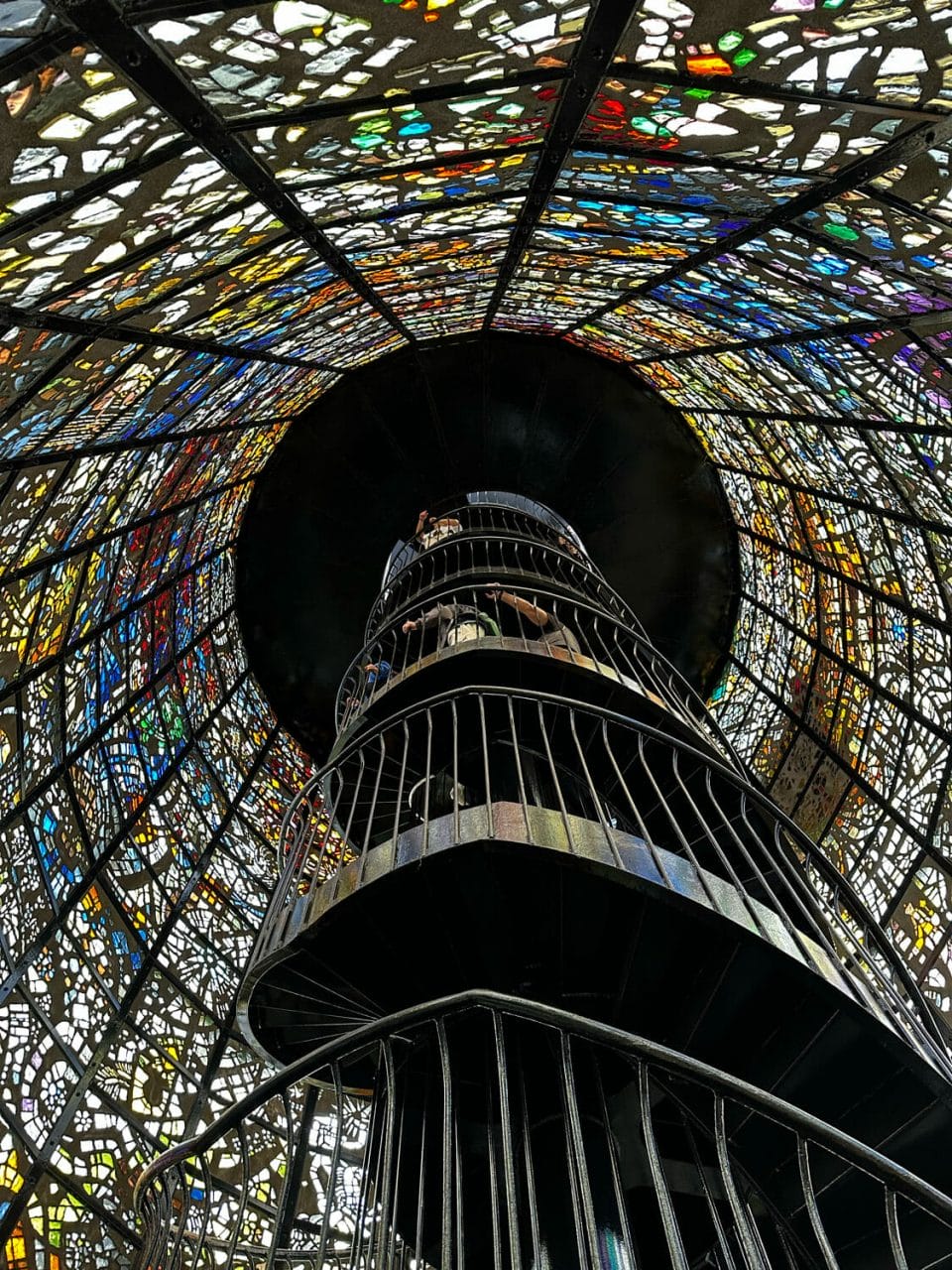 Venucular Skyway
For breathtaking views of Hakone's landscape, hop aboard the Venucular Skyway. This cable car system transports visitors between different points, providing panoramic vistas of the mountains, valleys, and Lake Ashinoko. As you ascend, the beauty of the region unfolds before your eyes, leaving you in awe of nature's grandeur.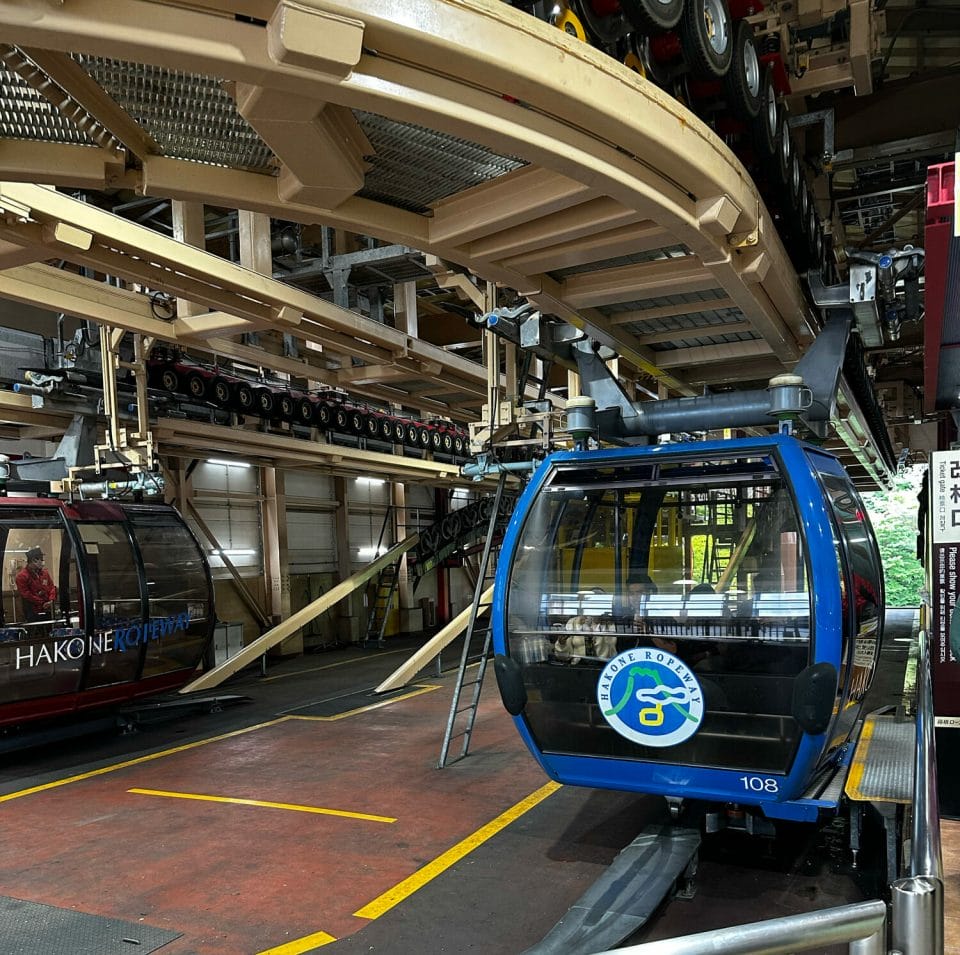 Sulfur Owakudani: The Sulfur Valley
One of the most fascinating natural wonders in Hakone is Owakudani, also known as the Sulfur Valley. This geothermal area is renowned for its steam vents and bubbling hot springs, emitting an otherworldly atmosphere.
As you explore Owakudani, you'll witness the striking sight of steam billowing out of rocks, creating an eerie and captivating scene. Don't miss the opportunity to try the local specialty, black boiled eggs, cooked in the sulfurous hot springs and believed to add seven years to your life. (I just couldn't get passed the seven-year thing… :))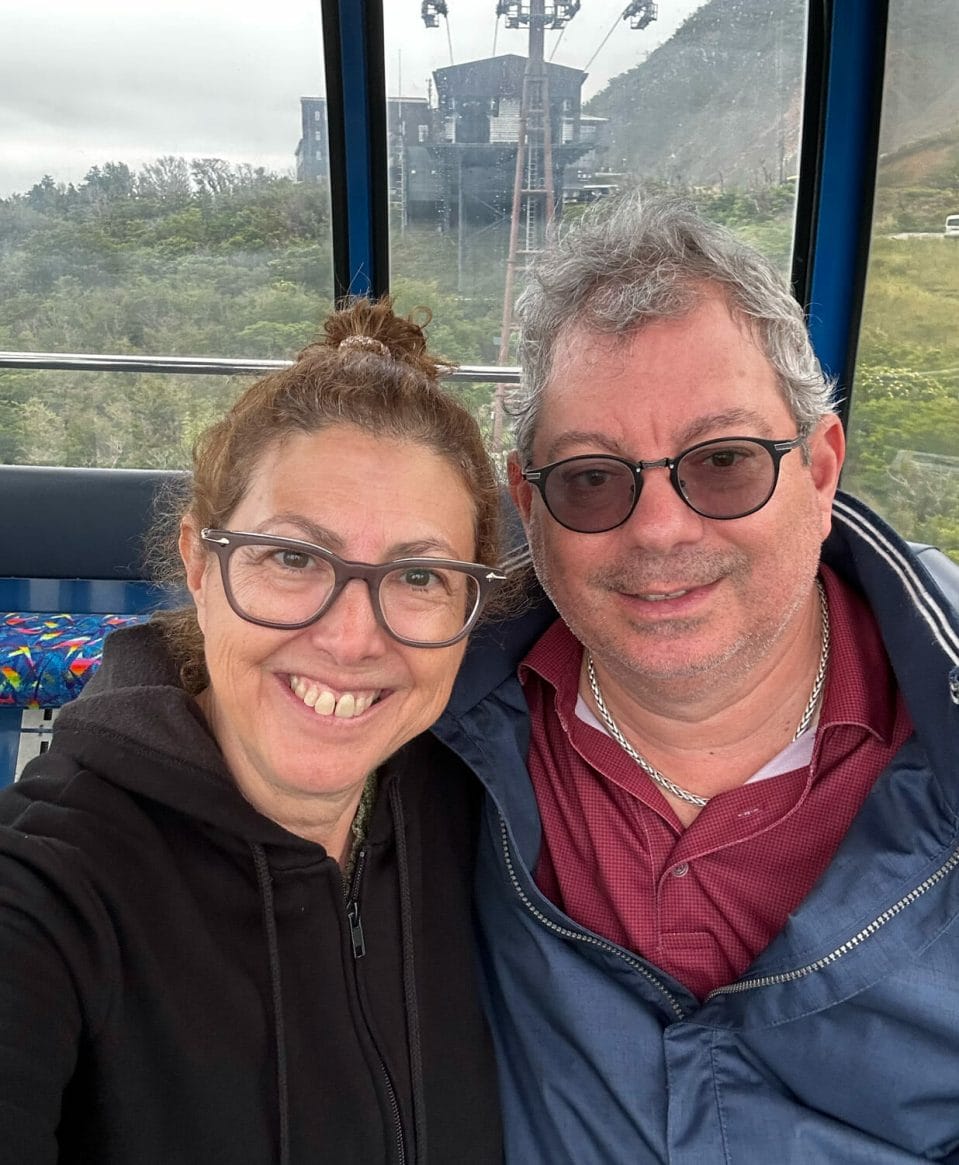 The only negative thing here is that it stinks like rotten eggs. If you can get beyond that, it is a truly magnificent site.
The Pirate Ship Adventure and the Cedar Trees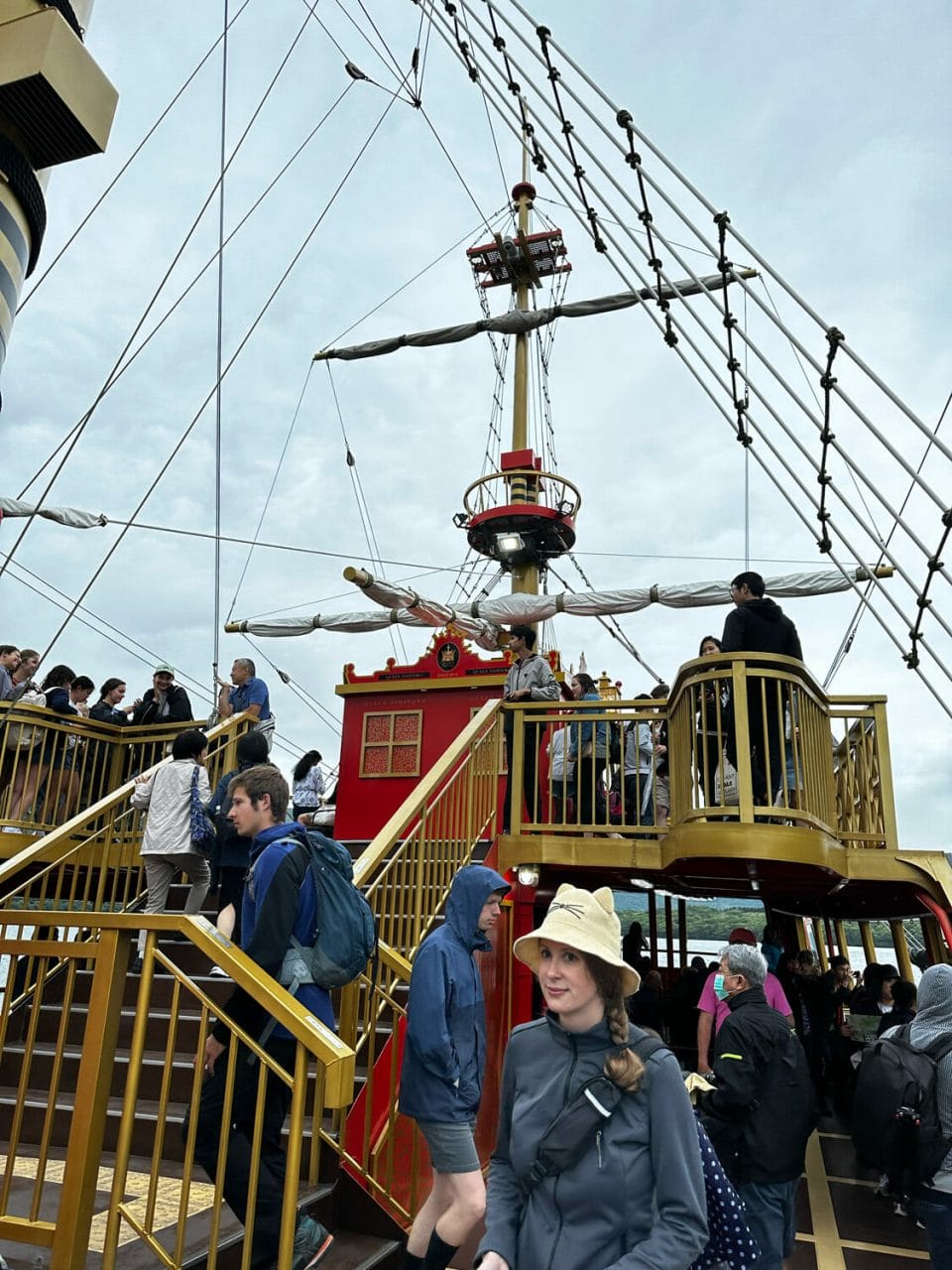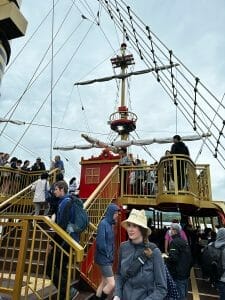 To further immerse yourself in Hakone's charm, embark on a scenic boat ride across Lake Ashinoko. Step aboard the Queen Ashinoko, a majestic pirate ship, and set sail across the serene waters. As you cruise along, the surrounding mountains and iconic torii gate of Hakone Shrine will leave you mesmerized.
Disembarking from the pirate ship, you'll venture into a checkpoint area that represents the border between Edo (Tokyo) and Kyoto during Japan's feudal era. Passing through this historical gateway, you'll find yourself in a parking lot that leads to a footpath enveloped by magnificent cedar trees. These trees are several hundred years old. Walking along this path feels like stepping back in time. The towering trees form a natural canopy that fills the air with a sense of serenity.
A Mountainous Bus Ride and Restful Retreat
To complete your Hakone adventure, hop on a long bus ride that winds through the mountains, offering sweeping vistas of the region's scenic beauty. As you ascend and descend the mountainous roads, you'll be treated to glimpses of lush forests, cascading waterfalls, and picturesque valleys. It's an opportunity to appreciate the diverse landscapes that Hakone has to offer.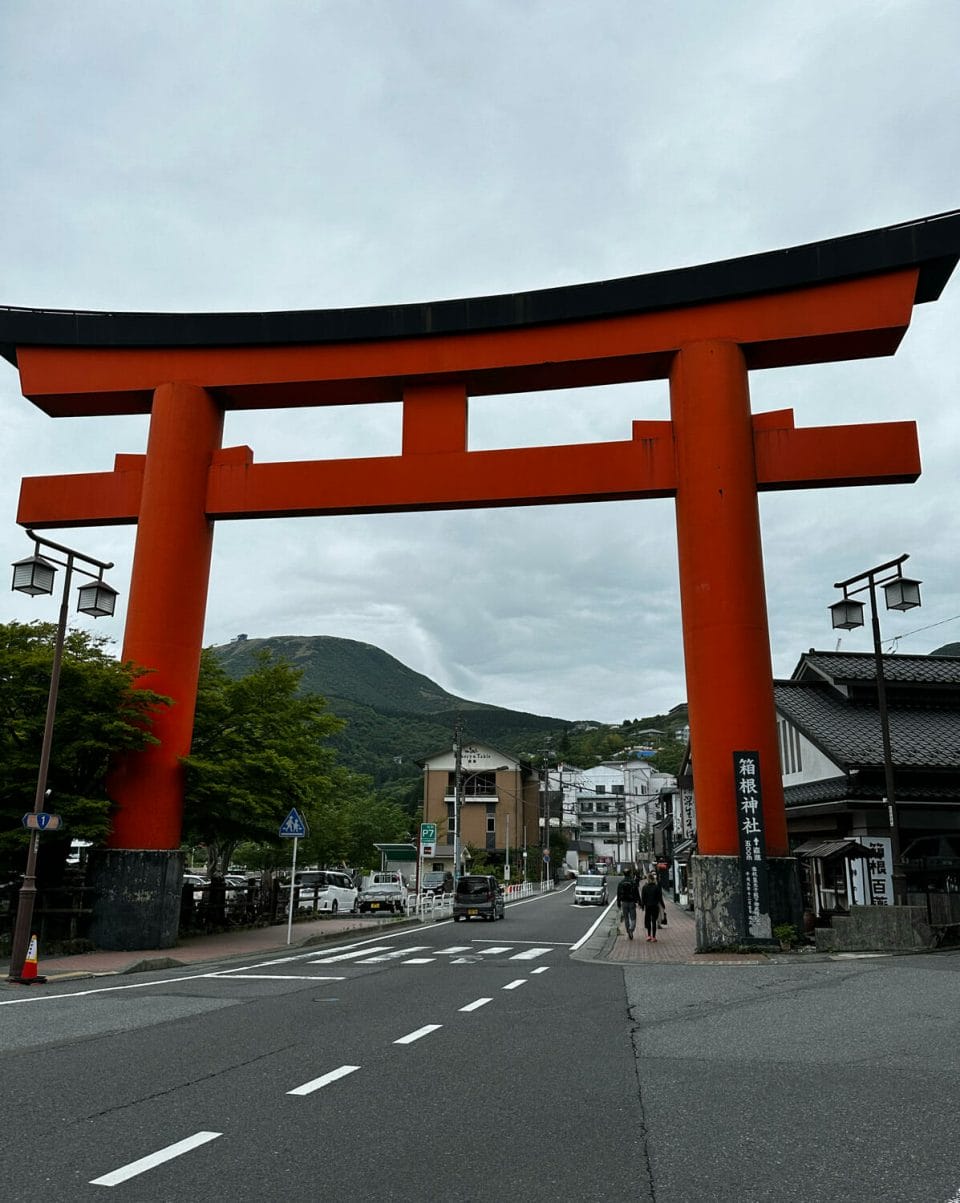 After an eventful day of exploration, return to your hotel, where you can relax and rejuvenate in the soothing hot springs for which Hakone is famous. Let the warm waters wash away your fatigue, and immerse yourself in the serenity of this idyllic retreat.
Hakone is a destination that seamlessly combines natural wonders, cultural heritage, and moments of tranquility. With its open-air museum, captivating sulfur valley, scenic boat rides, and peaceful cedar tree paths, this enchanting town is sure to leave a lasting impression on every visitor.