Ever since Hell's Kitchen's inception in 2005, I wanted to go to Gordon Ramsey's Hell's Kitchen in Las Vegas. I was under the impression that the show was filmed at the location outside of Caeser's Palace. The show leads you to believe that Hell's Kitchen is on the strip. However, to my dismay, that was not the case.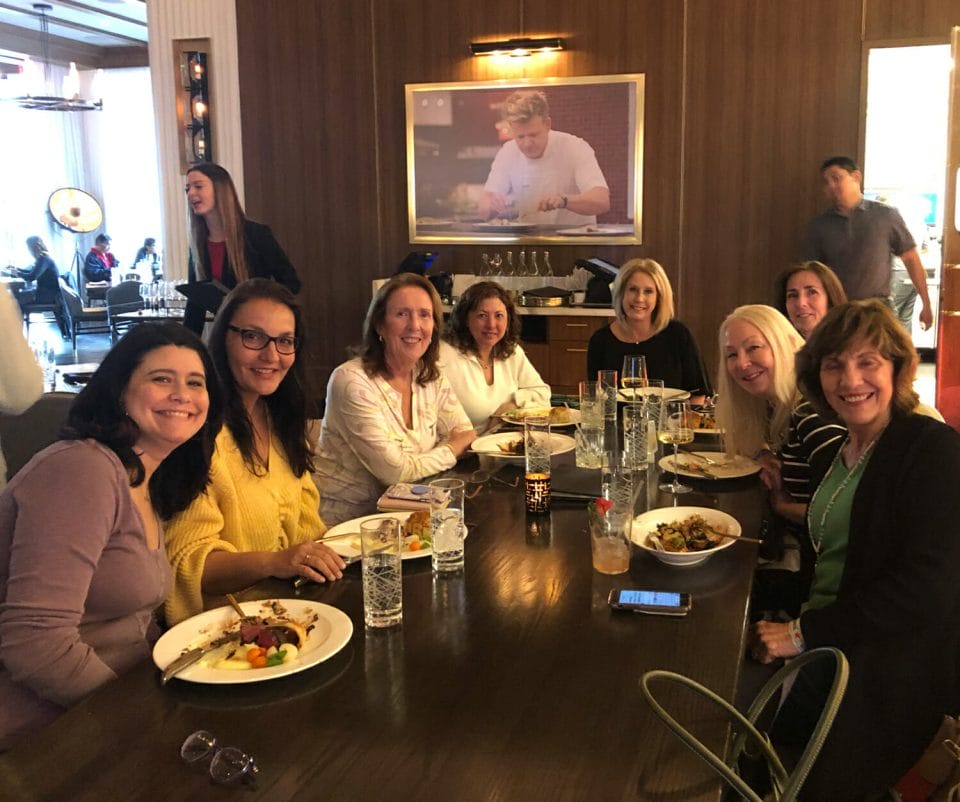 According to the staff at Hell's Kitchen, the show is filmed either in LA or in a studio outside of Vegas.
However, my running group and I had the opportunity to get a taste of Hell's Kitchen. After booking a reservation nearly six months in advance, we had a 4 pm reservation for eight people on Saturday, February 25.
The Prix Fix Menu at Hell's Kitchen
Interestingly, the Prix Fix had all of Gordon Ramsey's signature dishes. It included a scallop appetizer, Beef Wellington for the main course, and Sticky Toffee Cake for dessert.
The scallops were so good that I ate them all down without taking a photo!
Check out the Beef Wellington:
The beef Wellington was a little rare. I would have liked it a little more done but the wait staff recommend it served chef's style. It came with some vegetables and whipped mashed potatoes. It tasted delicious.
Wow, Dessert!
Finally, the dessert was amazing. This sticky toffee pudding was the best I ever had. I didn't want to stop eating it. It was that good. Every bite tasted like I was in another dimension. It was incredible!
I was so glad that we went there. The Prix fix wasn't terribly expensive. The cost was $85 per person. It was well worth the price.