When I asked friends where they wanted to go to celebrate their birthdays, they said Long Island Pekin. I'm not a big fan of Peking Duck, but since it was a "big" birthday, I agreed.
We went to Long Island Pekin at 96 East Main Street in Babylon on Long Island. We booked our reservation a month in advance. (It's very hard to get a reservation!)
When we walked in
The restaurant was nothing fancy. Just a homegrown Long Island local restaurant decor, it almost looked like a deli or a diner.
The four of us sat at a middle table. We were surrounded by booths but there were none available.
We ordered some interesting appetizers consisting of Pork Soup Dumplings with are actually soup in a dumpling. You take a bite and the soup squirts out. We also ordered Dim Sum, steamed pork buns. They were yummy delicious.
But the real treat was the Pekin Duck. It took a while to come out but it was well worth the wait. We had a couple of drinks, talked, and laughed while the chef prepared an amazing feast for us.
In addition to the duck, we ordered string beans sauteed with fermented black beans and crispy garlic, which was also excellent.
This was before the duck was served: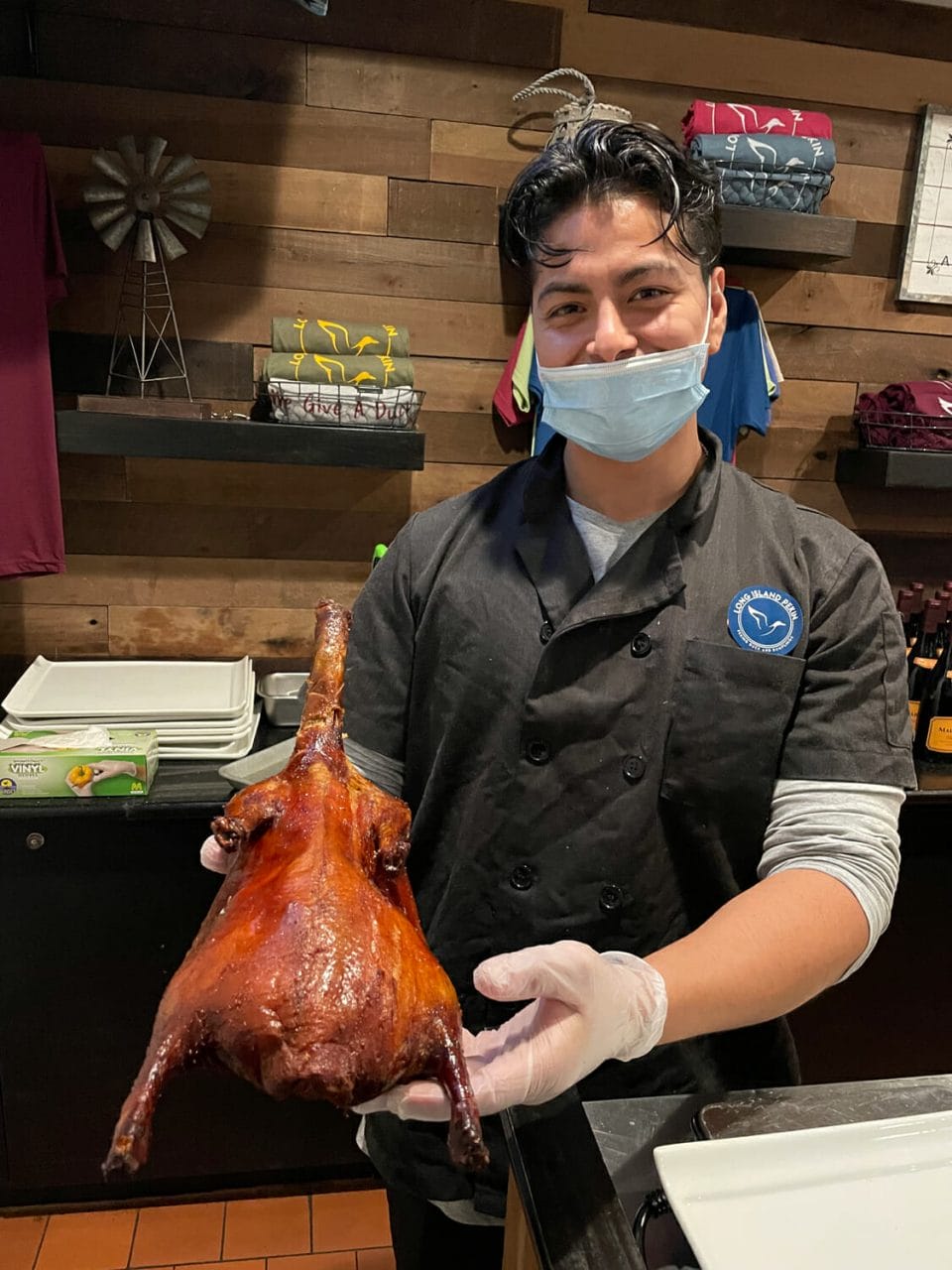 This was taken after the Peeking Duck was cut up:
The food was incredible! I really didn't think I would like it, but I can't wait to go back for more! I highly recommend this restaurant. Go there, you will be in for a treat.