by Derek Topper
Luma on Park is located in Winter Park, about 21 miles north of Disney World in Orlando. While down there, my son, Derek, frequented this highly rated restaurant during the "Visit Orlando Magical Dining." The cost was $35 and came with an appetizer, entree, and dessert.
Luma on Park
After I sat down, I was given a plate of bread. It was phenomenal. Crispy in all the right ways and was nice and buttery. Tasted great and was a great way to start the meal.
The Appetizer
For an appetizer, I had the choice of the heirloom squash soup, the little gem lettuce or the foie gras parfait. I chose little gem lettuce.
It was lovely. You could really taste high quality, local food. The dressing was not overpowering and the little gem lettuce provided a wonderful base. The Gorgonzola really stood out from the dish. It was creamy and my only complaint was that there wasn't more of it! The watermelon radish added nice color and the walnuts provided a great crunch.
The Main Course
The main course, I had the choice of Seminole pumpkin ravioli, marinated flat iron steak or the Crystal Valley Chicken.
I chose the marinated flat iron steak entree and I was glad I did! I asked the waiter for medium-rare and when the steak came out, it was rarer than I would have liked. The sweet golden raisins paired with everything especially the veggies. The potatoes were classic and the sauce was wonderful.
The Dessert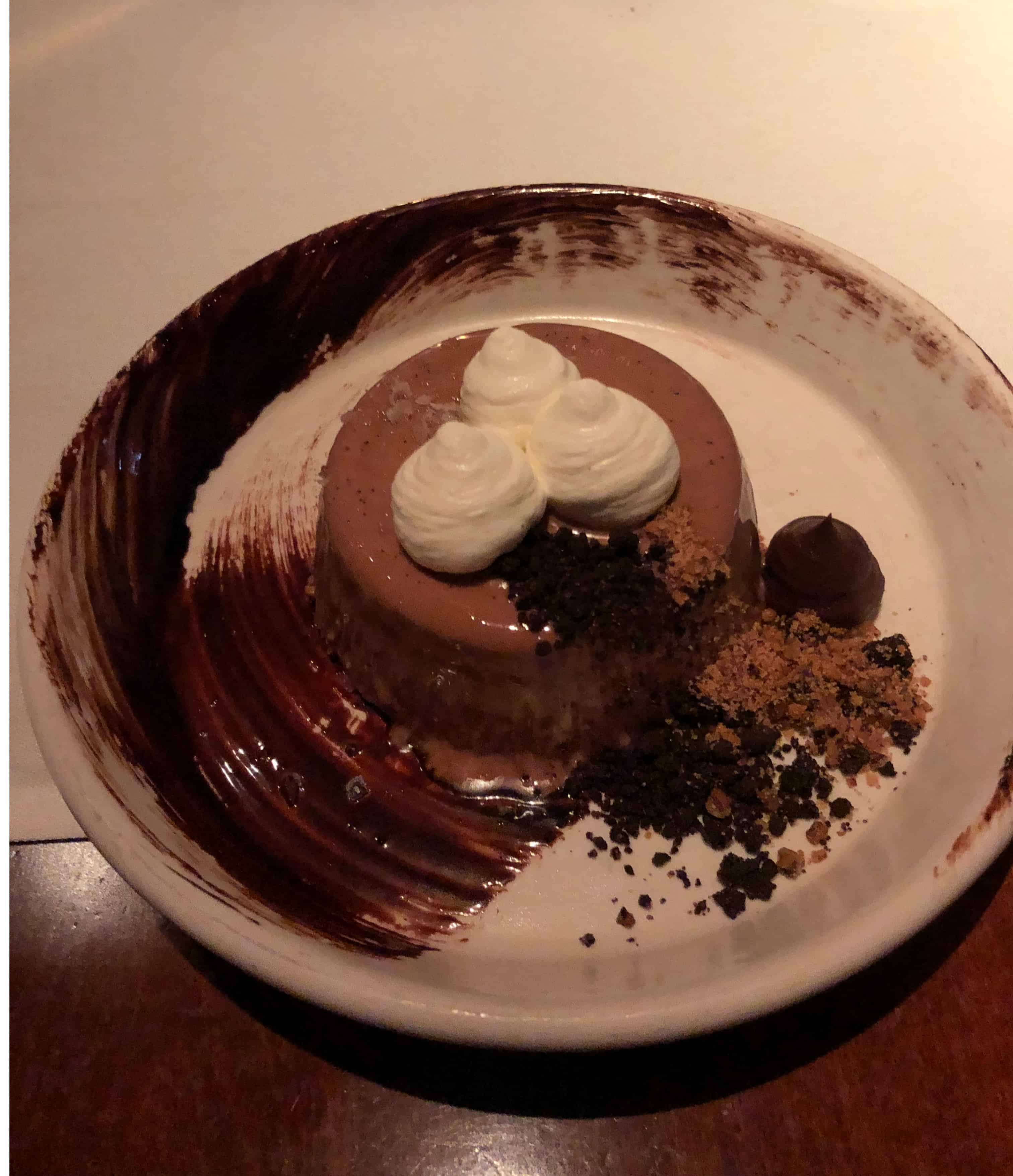 For dessert, I had the choice of chocolate custard, almond financier or the seasonal sorbet.
I chose the chocolate custard dessert and it tasted wonderful. Rich and creamy. A hint of salt. A small crumble added some texture. It had a lovely plating, and was the perfect way to end a meal.
I went back home feeling completely satisfied and I would highly recommend coming to Luma on Park in Winter Park, Florida on your next trip to the Orlando area. Go to LumaonPark.com for more information.