Who doesn't love a hearty piece of bread? But, wouldn't you love to make different types?
In Bread – Mix, Knead, Bake – A Beginner's Guide to Bread Making learn how to make crunchy, decadent bread in easy to follow recipes.
Bread Making
Some of the recipes include: Braided Rye Bread, French Baguette, Corn tortillas, Kaiser rolls and more!
There's even recipes to make Bagels and Brie en Brioche. (I point these out because this is my daughter's favorites!
The decadent part comes when the book teaches you to make Pain Au Chocolate, Monkey Bread and even Honey-Pecan Rolls. (They look unbelievably delicious in the book!)
There are more than 100 recipes included. The book also offers pro tips and tricks, troubleshooting and more. Before you know it, you will make an amazing loaf of bread!
Taking it to the Test:
My daughter and her fiance came over and saw the book lying on my couch. "Oh, can we make some Challah," my daughter said. Of course, I said, "sure." And, the next thing I knew, they were getting the ingredients together and kneading the bread.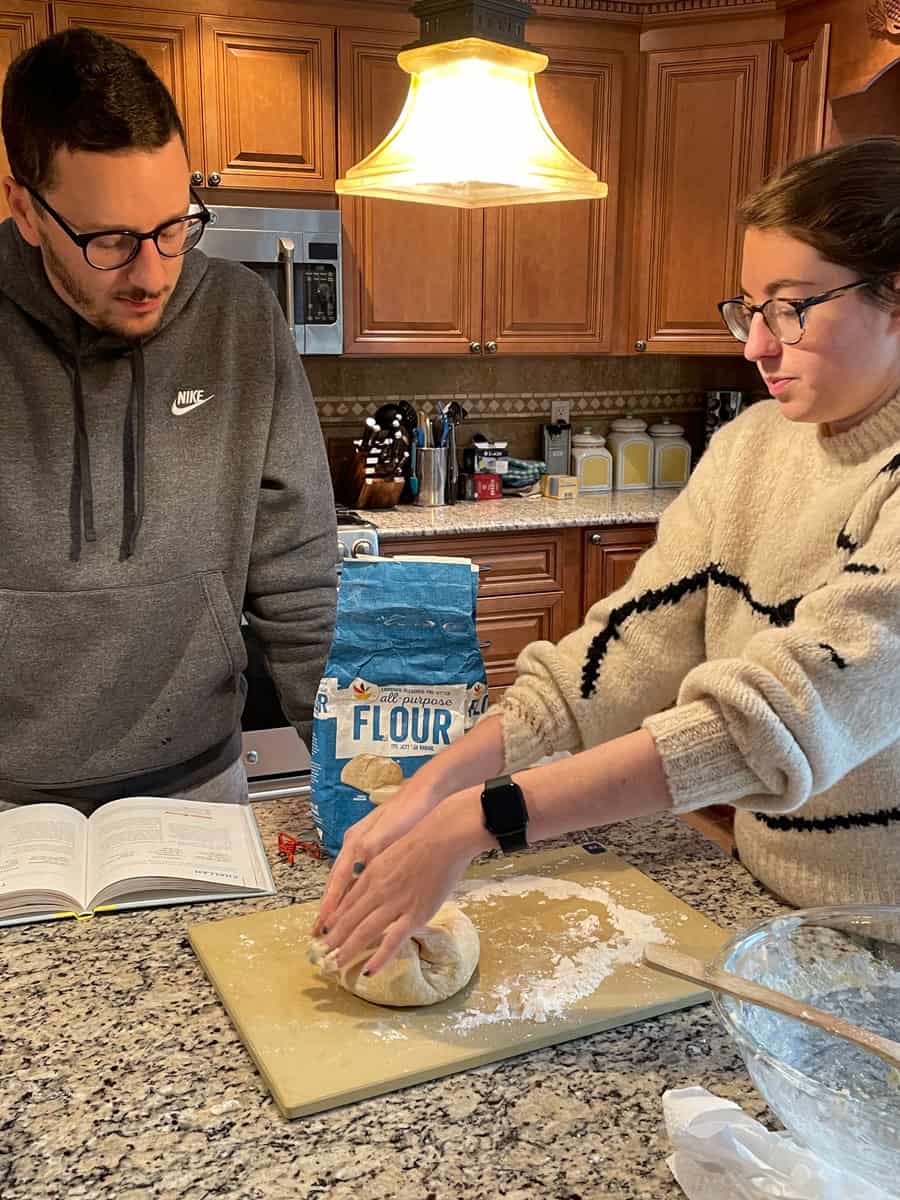 Then, they set the bread out to sit for 2.5 hours.
The directions were easy to follow and clear. They felt that a beginner can easily make a loaf of bread.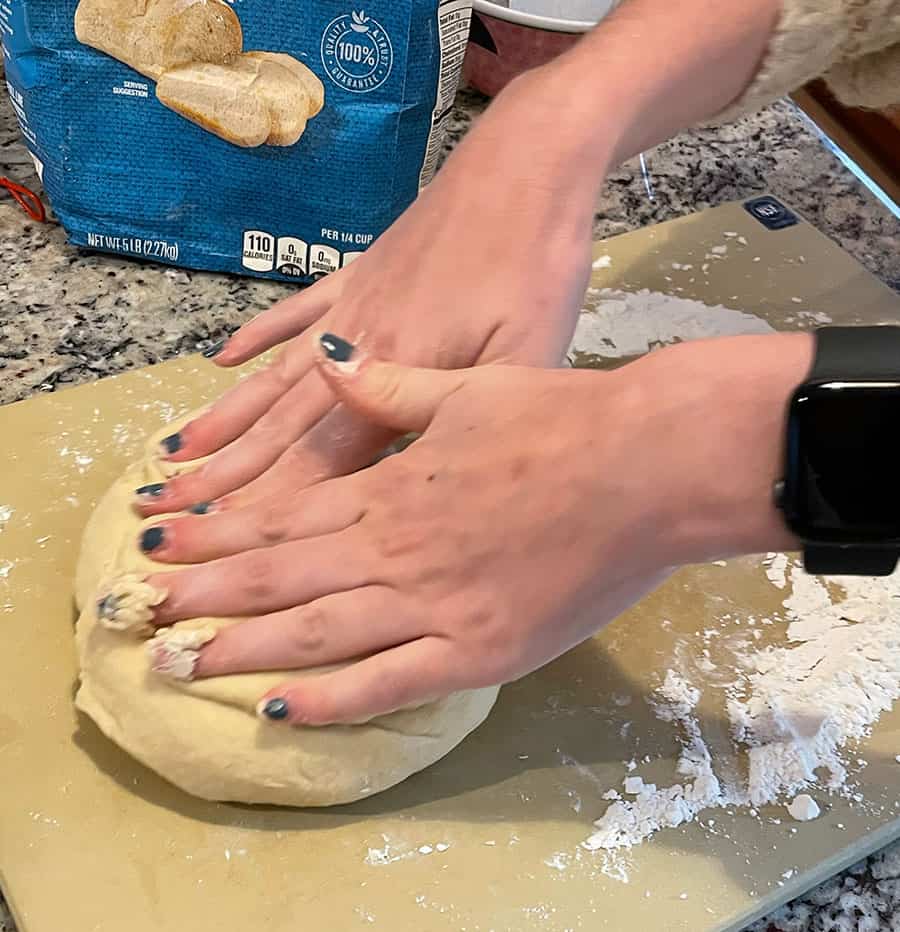 The bread went into the oven and the aroma circulated throughout the house! It smelled amazing! When the bread was out of the oven, Zoey, my daughter, cut it up and gave us each a piece. It was excellent! Look at this amazing picture of how good it looked:
Although it was supposed to be a Challah, it didn't taste like it. It was delicious but dense, unlike a traditional challah. But, no one complained. We called it the Christmas Challah, since it was baked on Christmas eve.
You can pick up Bread – Mix, Knead, Bake – A Beginner's Guide to Bread Making at Adams Media or on Amazon.