I was craving pasta, pizza, and lasagna. I didn't want to go locally. I wanted to try something different. So, my husband did a quick internet search and found a restaurant called, Pappardelle's that had decent reviews.
The restaurant is located at 554 Stewart Ave in Bethpage, close to the old Grumman site.
When you enter
Pappardelle's looks like just about any other pizzeria restaurant on Long Island. It has an area for just pizza and the restaurant is located up a couple of steps on an elevated level. The tables and chairs are wooden with a burgundy table cloth drape over almost every table.
We were seated in a booth. We ordered a brick oven pizza as an appetizer.
The Food
For a local pizzeria restaurant, I was very impressed. The pizza was mouthwatering. It tasted amazing.
We also ordered two pasta dishes. My husband had spaghetti with white clam sauce and I had traditional lasagna. Both were absolutely delicious. We added two sangrias with the order and they coupled nicely with the pizza and pasta.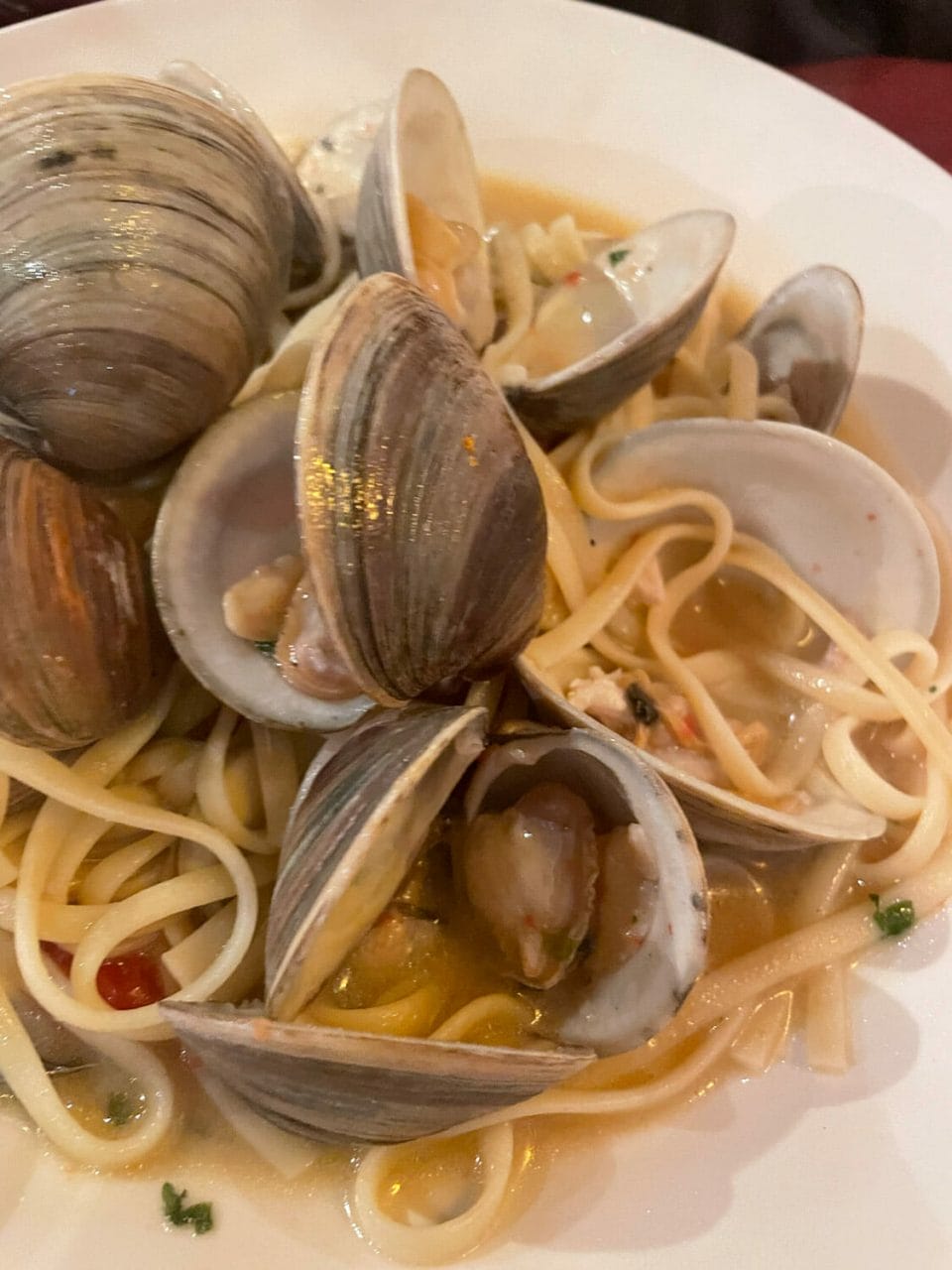 The restaurant was about 15 – 20 minutes from my home, but I can definitely assure you that I will be back. I would highly recommend Pappardelle's Pizza as a reasonably priced pizzeria with outstanding food.