We're always looking for a new restaurant to frequent. Recently, we stumbled upon Sandbar in Cold Spring Harbor, NY. Sandbar is considered elegant dining but you can wear casual attire!
The Menu
Sandbar had a lot of interesting choices. When my husband and I went to the restaurant, we wanted to have fish. Sandbar had at least four fish dishes on the menu, including striped bass, salmon, scallops, and swordfish.
However, when we looked the menu over, we realized that we both wanted something other than fish.
I chose the short rib pasta and my husband chose the duck made two ways. We started with a Sandbar salad, which had mixed greens, goat cheese, and mustard vinaigrette.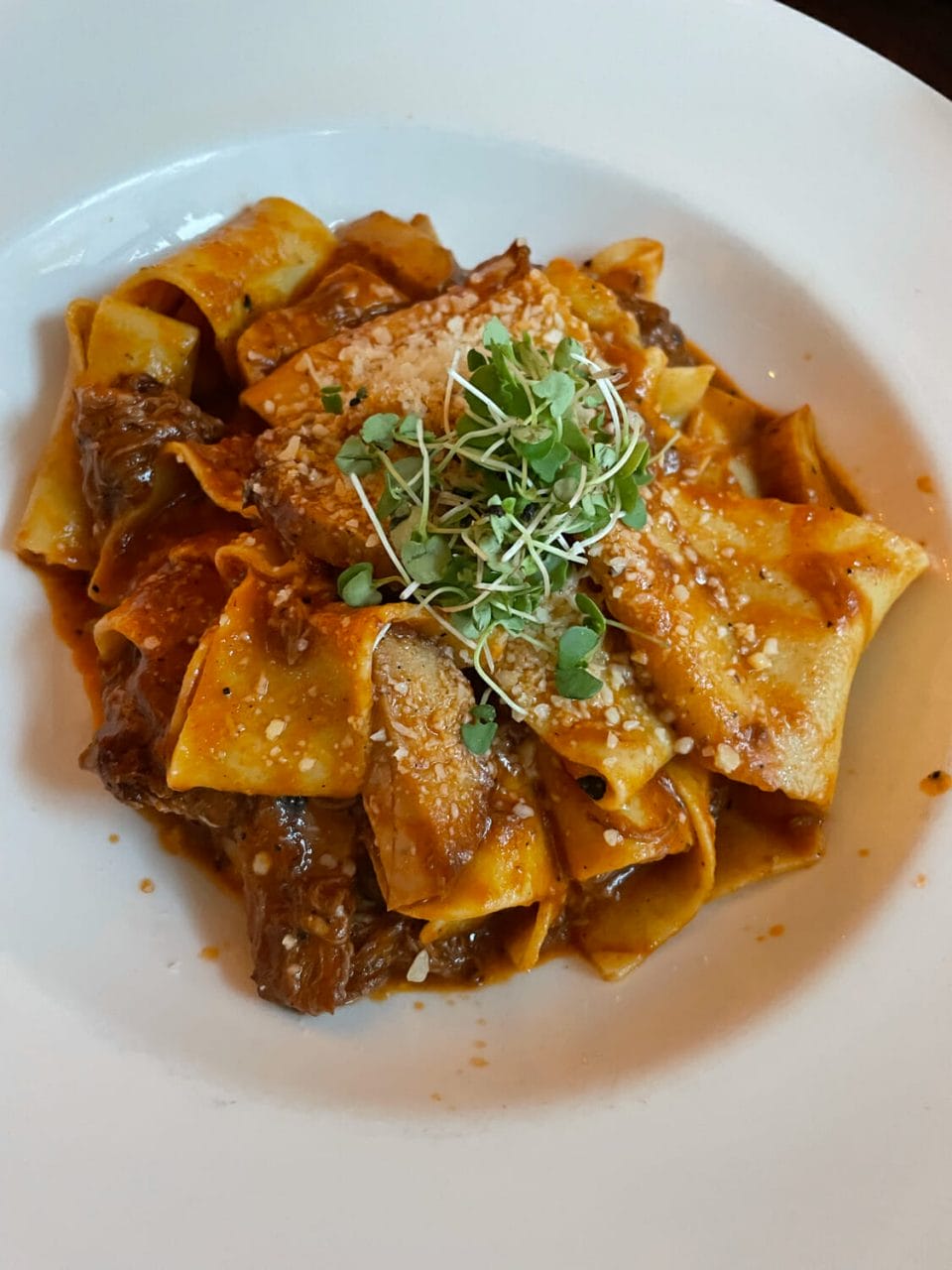 My braised short ribs were served with oyster mushrooms, and grated parmesan cheese over pappardelle. It tasted delicious however, although I love mushrooms, the chef cut them way too big. The mushrooms were bigger than than the short ribs! I ended up not eating the mushrooms.
My husband had the Duck Duo, which came with potato confit, swiss chard, red wine poached pear, and mulled red wine reduction.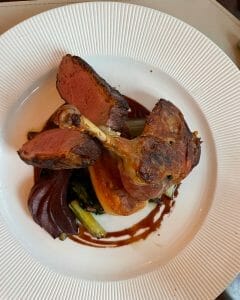 The restaurant
It was quaint and inviting. We were put at a table by the window. Unlike many restaurants, the chairs were incredibly comfortable. I felt like I was sitting in someone's living room. However, since there was outdoor seating, the table right outside the window was a little too close for comfort. I ended up shutting the shades.
Otherwise, the restaurant was upscale and inviting.
They also had some interesting drink options on the menu.
The restaurant was a little pricier than most, ranging from $30 to $60 for an entree.
My thoughts
Both my husband and I enjoyed our dishes. I would consider going back. The town of Cold Spring Harbor is so cute. When you walk around, you feel like you're on vacation. The next time, I would go back and walk around the town and then go to the restaurant. This would make me feel like I'm on vacation right here on Long Island.