Have you ever been traveling oversees and your wallet or passport was stolen? Or, take it in another direction, are you worried about a parent living alone?
SelfSafe "Smart Emergency Identification Wristband
SelfSafe is a new product that was introduced at CES 2021 this January. The product is a wristband where you can store all of your personal information, including — emergency contact, family history, medications, illnesses, immunizations, insurance cards, bank information, and more.
The wristband has a handy usb port that is fully password protected, but when you need it, it is available.
Catching up with the VP
I had a chance to catch up with the VP of sales. He told me that it took them three years to launch the product.
When asked how this came about, he said, "I was traveling and as I was sitting in my hotel room, I realized there was no phone and no Internet. I was at God's mercy."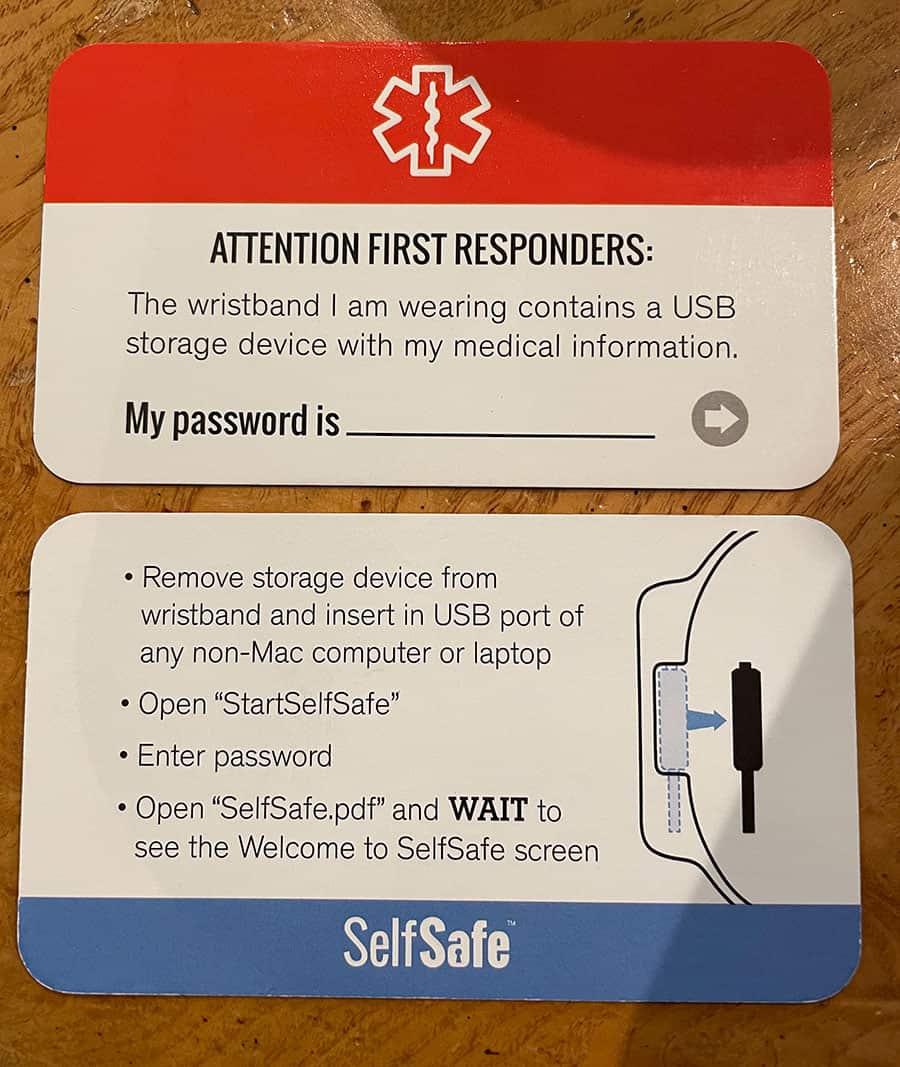 Before SelfSafe, they were in the medical field making figure print scanners for doctor's offices. The VP approached the CEO and said, "why don't we make a product that everyone could use."
At first they thought that this would be great for travel, but then realized that the product would be beneficial for active seniors, athletes and more.
My wheels started to turn and I asked him about open water. He said the product is water resistant and could probably handle the open water.
The VP said he thought this product would be a natural for security specialists. "Hey, if they are putting in an alarm in your home, they can be protecting you as well," he said.
Final Thoughts…
This is a great product, however, since it's not apple/mac friendly, I was unable to check it out. The product only works with a PC. It reminds me of a Road ID but "Smart!" The card that you take with you in your wallet is also a clever idea. I think with some advancements, this will be an awesome product to get for anyone who does endurance or adventure sports.