A few weeks ago, Sofar Sounds Long Island held a concert in the back of the Patchogue theatre on Long Island. Three performers played their heart out to more than 50 people.
As we sat on the stage of the Patchogue theatre, the first performer to go on stage was Caitlin Mahoney, a NYC singer/songwriter. Her powerful voice put the entire audience at the edge of their seats.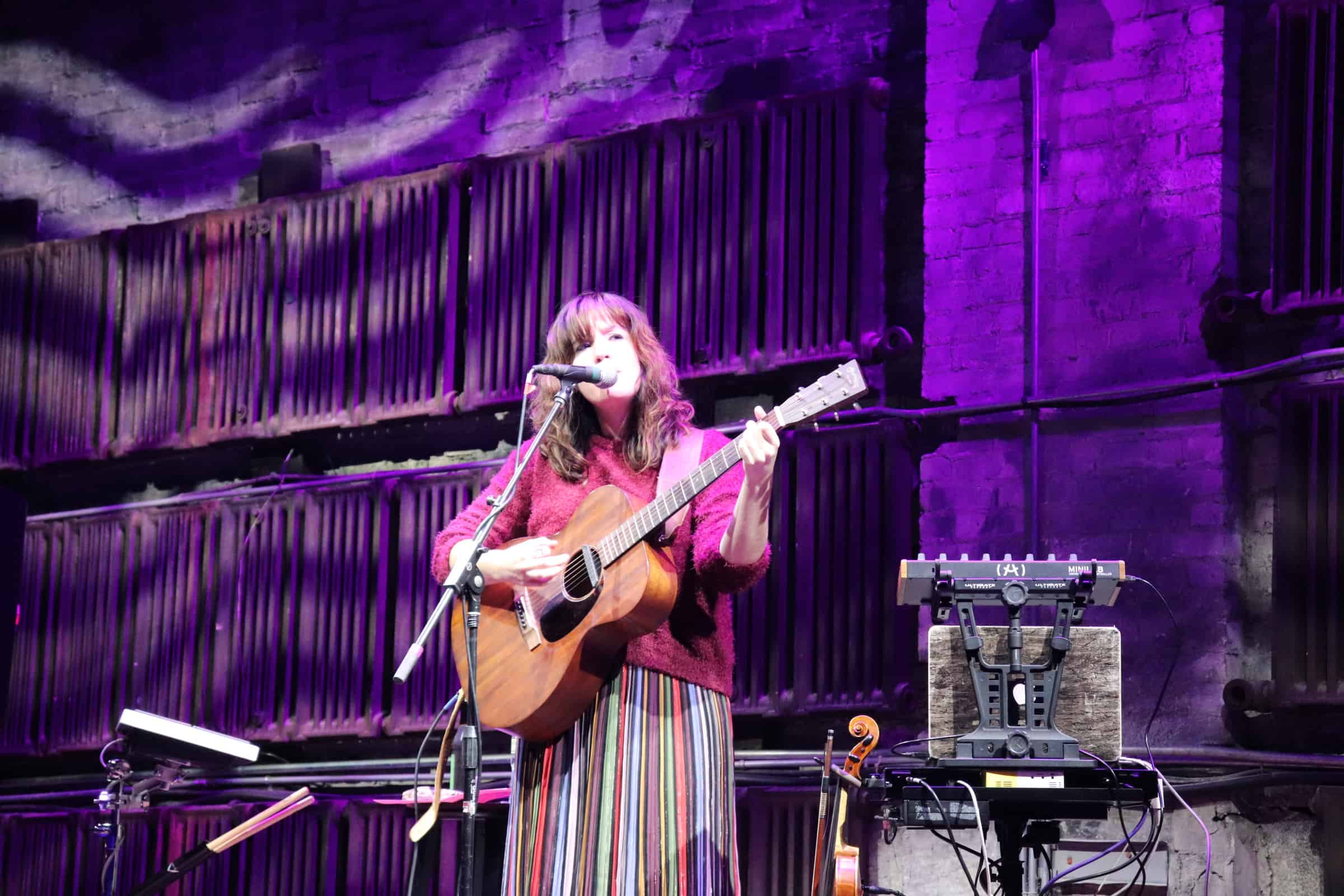 Caitlin played songs that empowered women. She also threw in some political songs. She helped raise money for charities that support women who want to run for any office (on any political side). 
She played her guitar beautifully. During the last song, she brought out her ukulele and sang Bruce Springstein's Atlantic City. 
I spoke with her briefly after the performance and bought a copy of her CD. She was the only performer with "merch" at the show.
Carr Astor was up next. I loved her style. She wore all black with a long leather coat and platform shoes. Her bleach blonde hair on her lily white skin gave her a "stand out" look. 
When Carr sang, she also had an amazing voice with a wide vocal range. I really enjoyed her songs, especially her "angry" songs. 
The first song she sang was about breaking up with her boyfriend. Then she sang "Talk to Me," which was another "angry" song. Her new song, "Girlfriend" was a masterpiece. The entire audience was bopping their heads. Next, she sang, "Wash You Away" and finally, she sang her popular song, "Potions."
She told the audience that although her songs sound folkish, they are
much more "popish." I'm looking forward to listening to her on Spotify to hear the rest of her songs.
The last performer was AJ Smith. After researching all of the performers' Instagram pages, I saw that AJ was the most popular performer out of the group. 
He had an interesting voice that went up and down in tone. He also had a technological set up with a drum pad, electronic keyboard and computer. He played the violin, guitar and his tech set up. It was quite interesting to watch. 
AJ Smith told the audience that since it was "expensive to have a band," he may just do solo gig for a while. 
When Smith played, "Traces of You," his face and his whole body became emotional. He really got into the music he played.
It seemed to me like the audience knew him, but I didn't. I never heard of him or the other performers.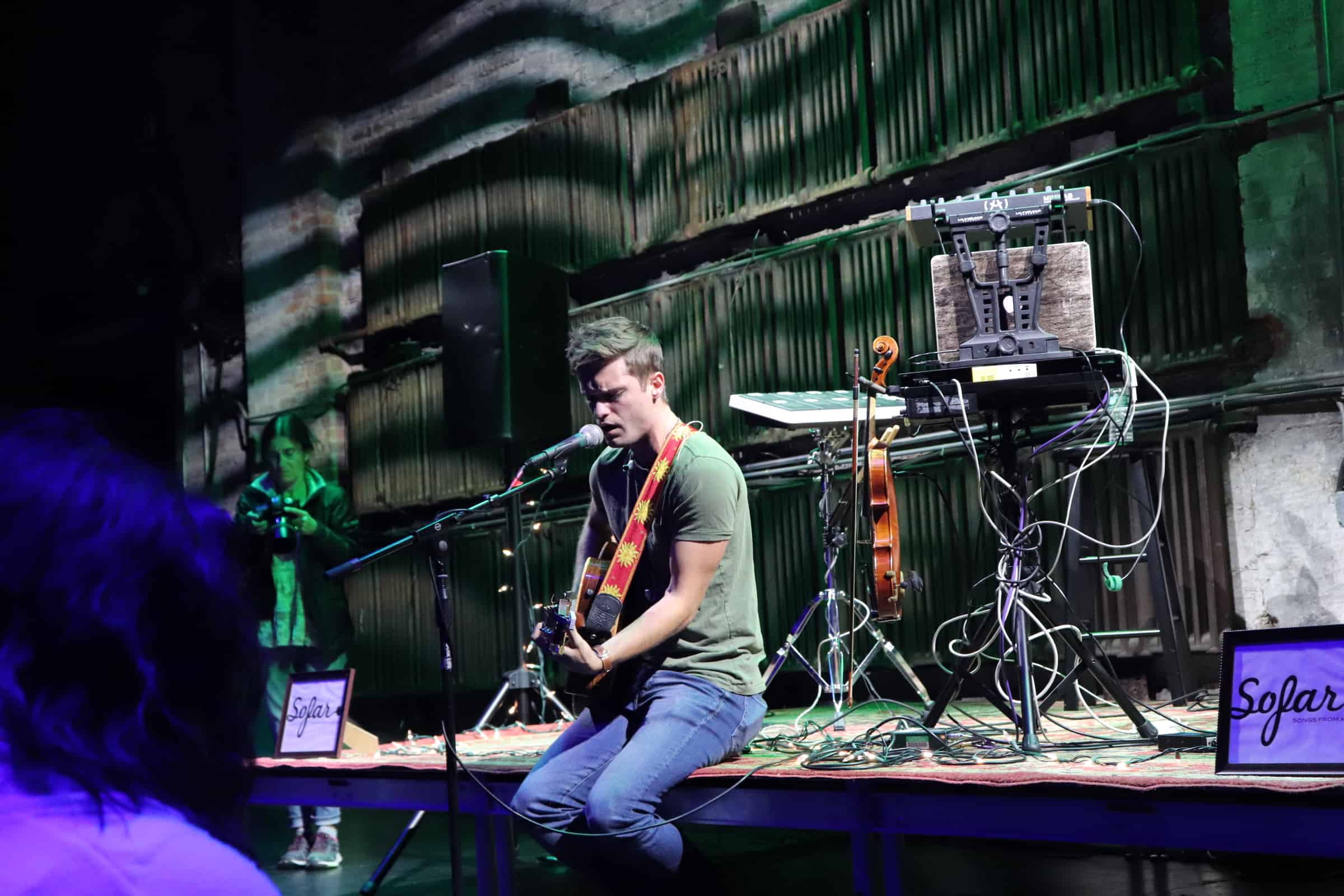 What was interesting was that after each performance, one of the DJ's from WBLI Long Island, interviewed the artist, asked about their background and their inspiration to make music. It was insightful to get some additional background from the musicians.
What I love about Sofar Sounds is that you hear new music in an intimate setting. You never know where the show will be held until a few days before the performance. You also don't know who is performing or the time in which the performance will be held. 
My first show was one in Port Washington on a Sunday afternoon. This show was a Saturday evening in Patchogue. 
For more information on Sofar Sounds Long Island go to https://www.sofarsounds.com/long-island. The shows are a lot of fun and you will hear some great new talent!