When my husband and I saw an ad that Steven Page was playing in Bayshore in September, we got excited. I've been a big fan of the Barenaked Ladies for a long time now, almost since the band started. I've seen them numerous times including at Jones Beach.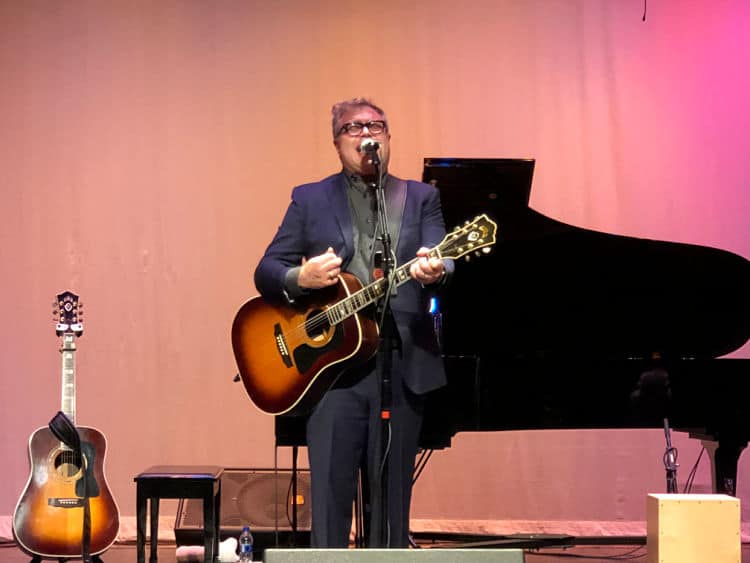 When the band broke up, or rather when Steven Page left the band in 2009, we continued to see him and follow his solo career.
Every time we see him, he sounds better and better. His voice is a powerhouse. He probably doesn't even need a microphone, he's that powerful.
On this tour, Steven Page played with two other musicians — Craig Northey and Kevin Fox. They were absolutely fabulous together. Craig and Kevin harmonized Steven's voice. They played well together and they had fun on stage together.
There's nothing more fun than to see a band have a great time while on tour. They played: Jane, White Noise, War on Drugs, It's Been Done, What a Good Boy, The Old Apartment, Brian Wilson among many other songs. The music sounded fresh and the crowd was certainly into it!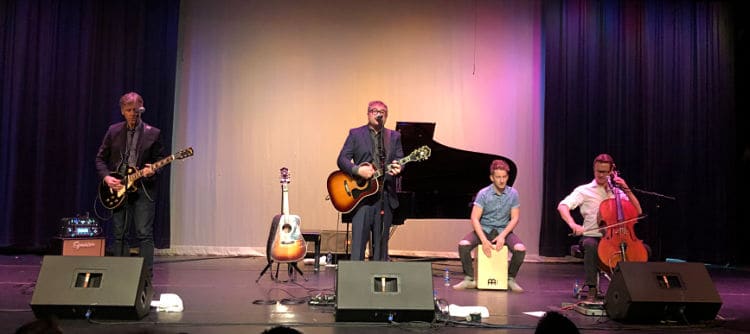 Unfortunately, it didn't sell out. Fortunately, that made the event much more intimate and engaging. People were yelling out comments and 
Page answered them.
At one point, he said, "okay let's have a Q and A," but then he said, "Only kidding…." He mentioned that you know when you have a Q and A and there's no "A" the person just keeps talking about nothing? The audience was hysterical.
The band made one encore and sang: Looking for the Light and Call and Answer.
It was a special night and although it was during the week, which I typically don't like to do, I'm so glad we went out to see Steven Page in Bayshore at the Boulton Center!