In July, I visited the Metropolitan Museum of Art (Met) to see the Van Gogh exhibit. It included works that I had not previously seen, which made it even more interesting.
The Van Gogh Exhibit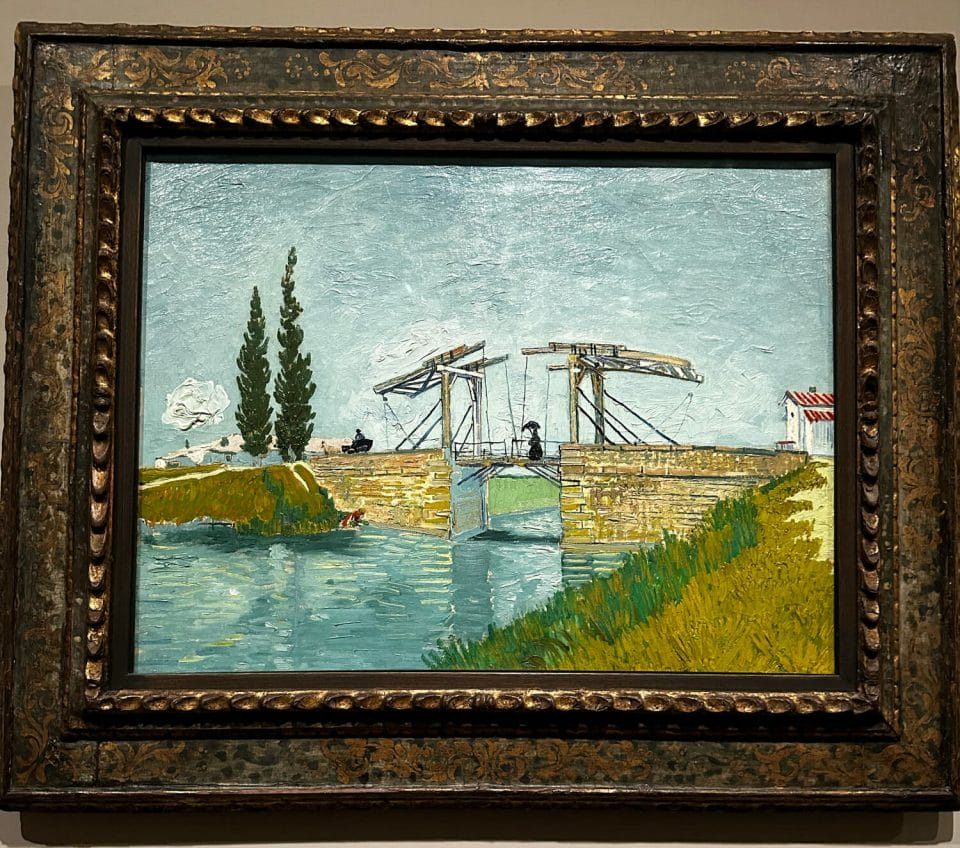 The exhibition includes some 40 works by Vincent van Gogh (1853–1890) and will run from May 22 through August 27, 2023. The Museum is located on 81st Street and Fifth Avenue in Manhattan.
Van Gogh's Cypresses is the first show to focus on Van Gogh's vision which affords an unprecedented perspective on a motif virtually synonymous with his fiercely original power of expression.
The paintings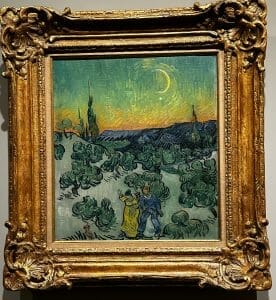 Each painting was more stunning than the next. It focused on Van Gogh's fascination with the region's flamelike evergreens as they successively sparked, fueled, and stoked his imagination over the course of two years in the South of France.
Iconic paintings such as Wheat Field with Cypresses and The Starry Night will take their place as the centerpiece of this historic exhibition, which will only be presented at The Met.  The Starry Night is on loan from the Museum of Modern Art in New York City.
Make sure to scan the QR code at the Museum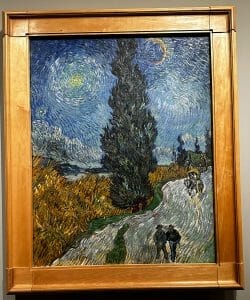 I absolutely loved this exhibition. Make sure that once you buy tickets for the Met, scan the QR code to get in the virtual Q. You will be given a time slot to stand in line.
We scanned the code and had an hour wait so we explored the museum, which is one of the best, if not the best in the world. Between exploring sculptures by famous artists to see works from the Renaissance to the modern era, the museum has something for everyone.
Once it was our turn, we stood in another long line to enter the exhibition.
What did I think?
I absolutely loved the Vincent van Gogh exhibition at the Met. I had seen his work at MOMA and at museums in Amsterdam and Paris, but this was the first time I saw some of these paintings.
They were stunning and I found myself glued to the floor not wanting to move. (I think everyone there felt the same way, hence the long line to get in.)
The works were breathtaking and definitely a must-see for all. Don't wait, you only have until the end of August to see his exhibit.