What is #SofarLongIsland?
If you haven't heard of Sofar yet, you probably will be hearing a lot more of it soon!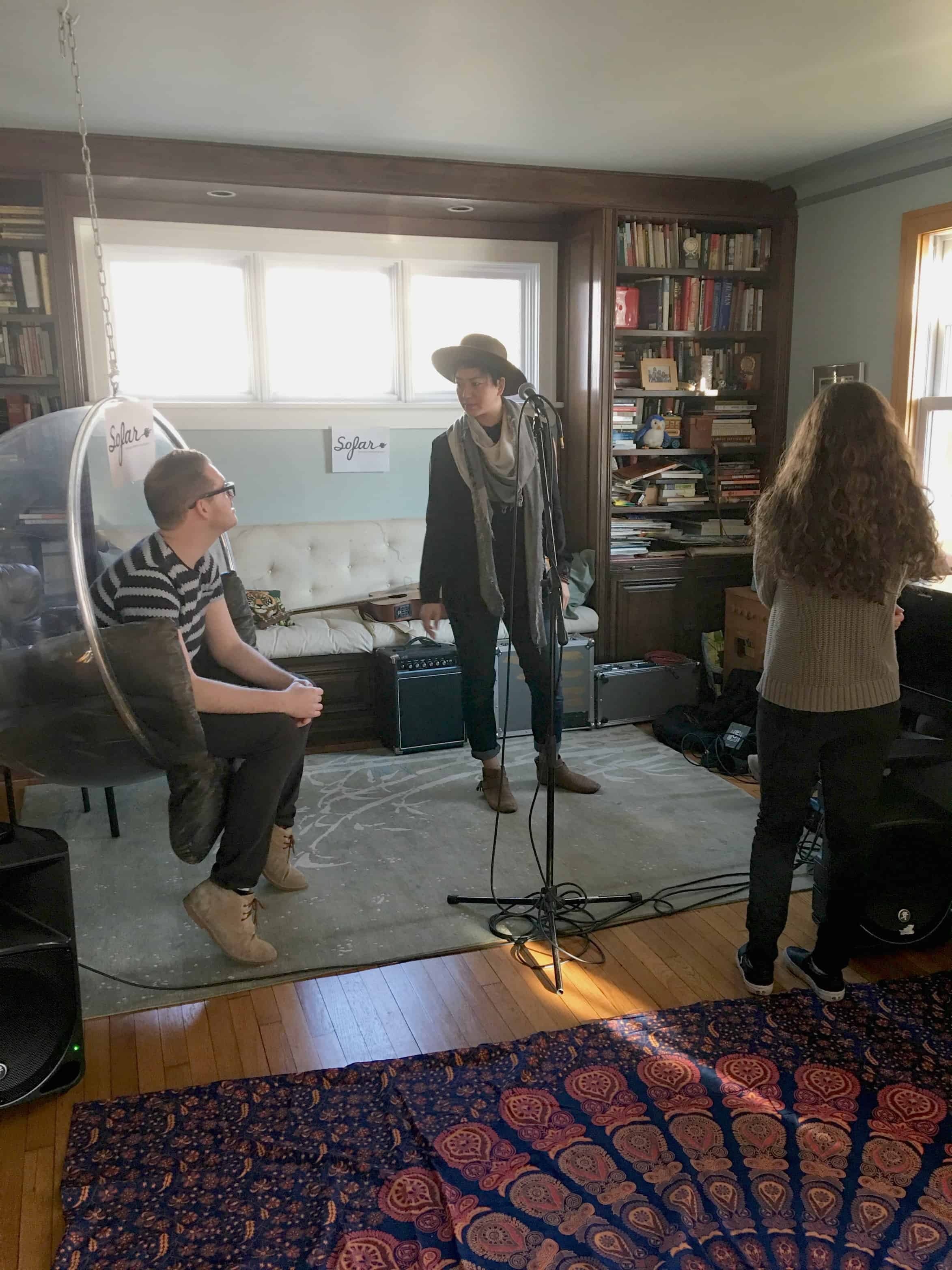 Sofar Sounds is a unique way to see live music. No matter where you live, Sofar Sounds seems to operate around the world. Once you sign up, you will start getting emails about gigs happening in your area. My husband signed up and we decided to see a show. We had no idea where the show was or who was performing. That's the M-O.
We paid $30 a ticket and waited. When everything was secured and a day or two before the show, we got an email saying that the Sofar Long Island would be held in Port Washington at 3 pm on a Sunday afternoon. The address was also revealed. We were told to bring pillows and blankets to sit on and also beverages. We brought bottles of water.
What an adventure!
We didn't know who we were seeing. We didn't know whose house we were going to. We knew nothing. The only thing we knew was to get to a specified location at 3 pm.
When we got there, I felt a little odd. We both thought we would be the oldest ones there, but we weren't. There were plenty of people our age sitting on couches or on the floor waiting for the performance. I brought along my exercise mat. It was a little big, but I wanted to be comfortable. As we waited for the first act, we started to talk with the people around us. Everyone was extremely nice.
The first act was a young woman named Treya (@treya). She played the guitar and made it look so easy. She was young, hip, beautiful and played incredible music, written and produced by herself. Her sound was similar to what you would hear on Alt Nation. She was that good!
The next act was Alexander Tuohey. He was extremely nervous, yet, when he played he had full command of the room. He played folk rock with a cool hip sound. I loved his music and even bought a CD. (His t-shirts were awesome too!)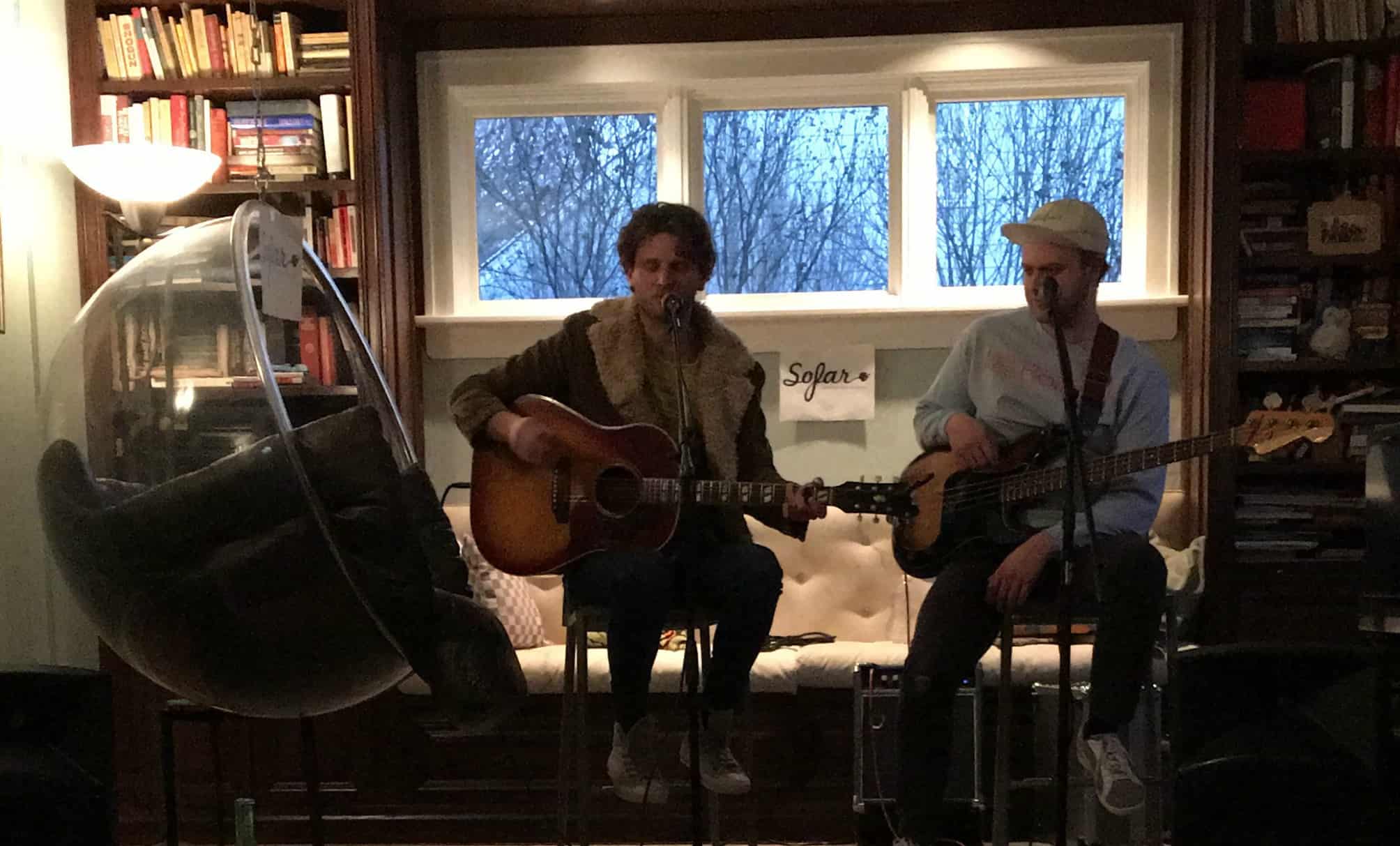 The final band was The Deal Casino (named after a town near Asbury Park, NJ). There were only two members of the band but they were awesome. I Facebook lived this one and got comments like: "wow, they are great," to "the main guy sounds like Bono!" I really can't wait to hear them with the rest of the band. I know it would be that much better. Unfortunately, they didn't bring "merch" with them, because otherwise, I would have bought their album also.
When we all left Sofar Long Island, we felt a connection with the bands and we felt a connection with each other. I said to my husband, as we were leaving, "I feel like I was with family."
If you have an opportunity to go to a Sofar event, no matter if you're on Long Island, NYC or in Denver, do it! You won't regret it and you may even love the experience so much you want to keep going back!  I know I do!