And a tribute to Grandma Frances!
I don't know what is wrong with me, but I'm obsessed with shoes. The other day, I got an email from Lazarshopping.com informing me that Robert Clergerie was having a sample sale at the Metropolitan Pavilion in NYC. Since I had a meeting in Manhattan that day, I figured I would stop in and peruse.
Bad idea?
My gut was telling me it was a bad idea. Yet, my heart was pumping fast and I just had to take a look.
As I entered the building, I saw two women coming out with two shopping bags.
"Is it that good?" I asked one of them.
"Ummm… you will see!" she said with a big smile on her face.
As I got on the elevator, I wondered if they would still have my size. I exited the elevator with three other women. We walked inside and were instructed to check our bags. After doing so, I looked at the sizes. They were all European sizes, so I had to ask someone what size I was.
Flashback…
Nearly 30 years ago I was first introduced to Robert Clergerie shoes from my Grandmother in-law, Francis Schecter. She loved shoes more than me. All of her shoes were nicely set in their original boxes and she kept the dust covers on each of them. (Unfortunately, I never picked up that habit.)
I picked her up in Queens and off we went into Manhattan. Robert Clergerie's store was located on Madison and 60th Street. I saw a pair of boots I loved. I tried them on. They were $1,000. I couldn't afford them. I put them back.
"You're not putting those back," Frances said to me. "You're going to buy them and you know what, Hilary, you are going to have them for years to come."
I hesitantly pulled out my credit card and paid for the boots. I was embarrassed to tell anyone what I paid for them, including my mother, who would have flipped out on me. (There was no way I was telling my husband either!)
My grandmother-in-law purchased three pairs of shoes that day. (I didn't even want to know what she spent.)
Years later…
Unfortunately, my grandmother-in-law passed away, but I still owned the boots. They lasted me nearly 20 years! In between that time, I would seek out Robert Clergerie shoes and look for sales. Through the years, I purchased a pair here and a pair there but they certainly didn't fill up my closet like some of the other brands.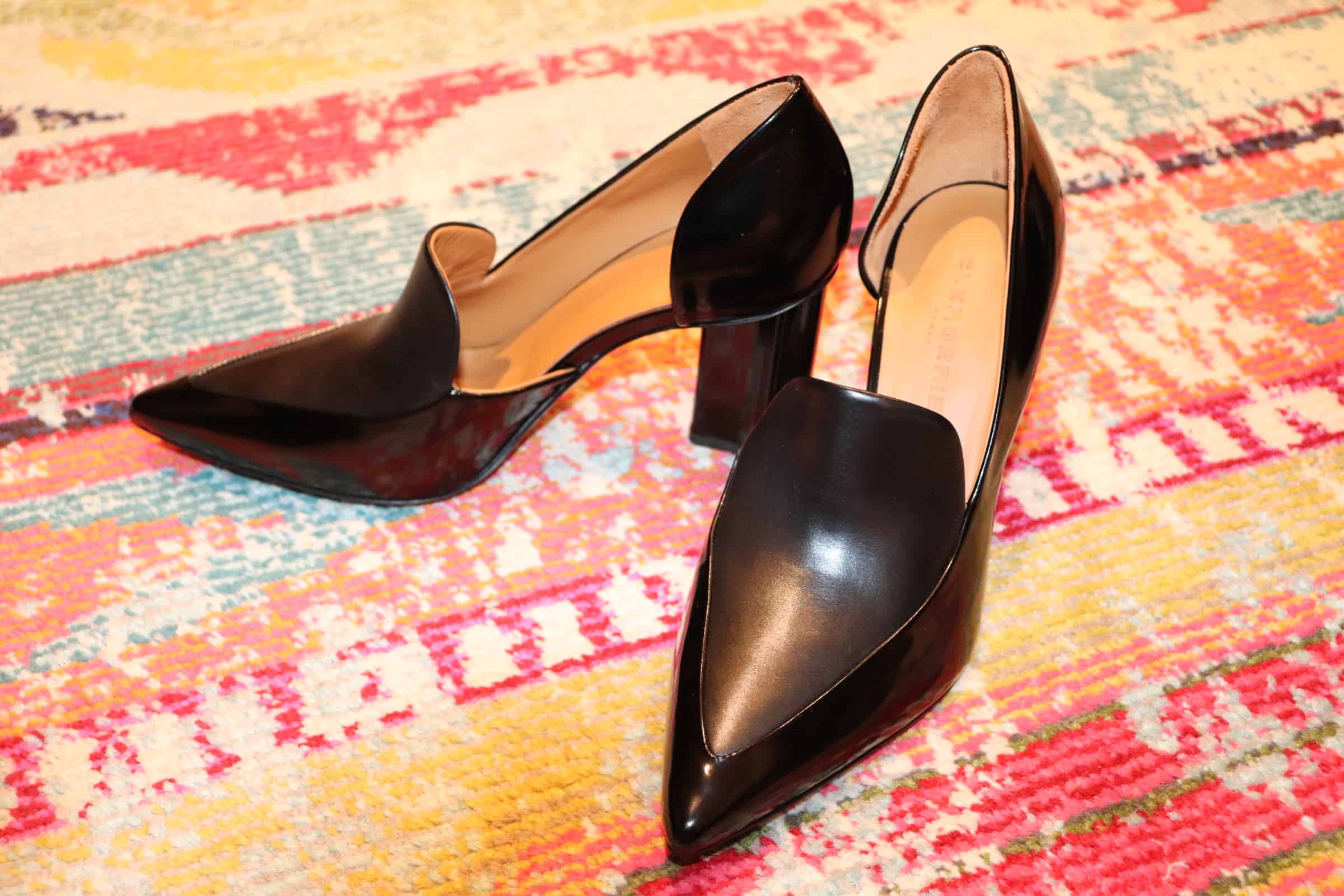 Back to the Sample Sale…
At the sale, you could buy two pairs of shoes for $99. (What a deal! These shoes normally run for $350 and up.) Boots were $150 for $750 to $1500 boots! I was in heaven!
I found three pairs of shoes and one pair of boots that I loved. When I took them up to pay, the woman said, "you need another pair. We can't sell one, only two."
It took me a while and after trying on several pairs of shoes, I found a gorgeous pair of sandals that I purchased.
Although I should have saved the money, I was so happy and excited about the shoes I purchased. (You know the saying, "shoes make the outfit…" Well, with Robert Clergerie's sample sale, they certainly will.