Have you ever heard of Appalachian food?
Well, in the heart of Nashville, you can taste it for yourself under the direction of chef Sean Brock. Apparently, Brock was brought up by his grandmother, Audrey, in the Appalachian Mountains. There, she cooked incredible meals for him. When Brock got older, he opened a restaurant in Nashville in her memory. And boy, is this an amazing restaurant. I have never experienced anything like this.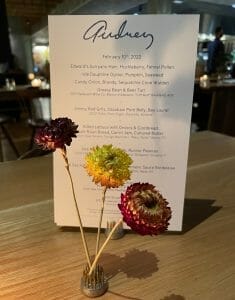 Audrey
For starters, it's hard to get a reservation. If you know you will be in town, book this restaurant early. We made the reservation two months in advance.
The interior is chic. It has lots of wood, wildflowers, and just feels relaxing. We went to Audrey right from the airport and it worked out perfectly.
The food
It was a five-course tasting menu.
The first course consisted of Edward's Surryano Ham, Huckleberry, Fennel Pollen, an Oyster with pumpkin, seaweed, candy onion, brandy, and some other ingredients, and a greasy bean and beet tart.
I loved the oyster and the ham. They were outrageous. I could have done without the bean tart.
Next, was a red grit, pork belly, and Bay Laurel dish.
This. was followed by a Killed Lettuce salad which was interesting. The waiter explained that they kill the lettuce by putting hot oil on it. It was excellent.
We shared King Salmon and the Day-aged bear creek beef. Wow, that's really all I could say here. My mouth was watering as the flavors danced within it.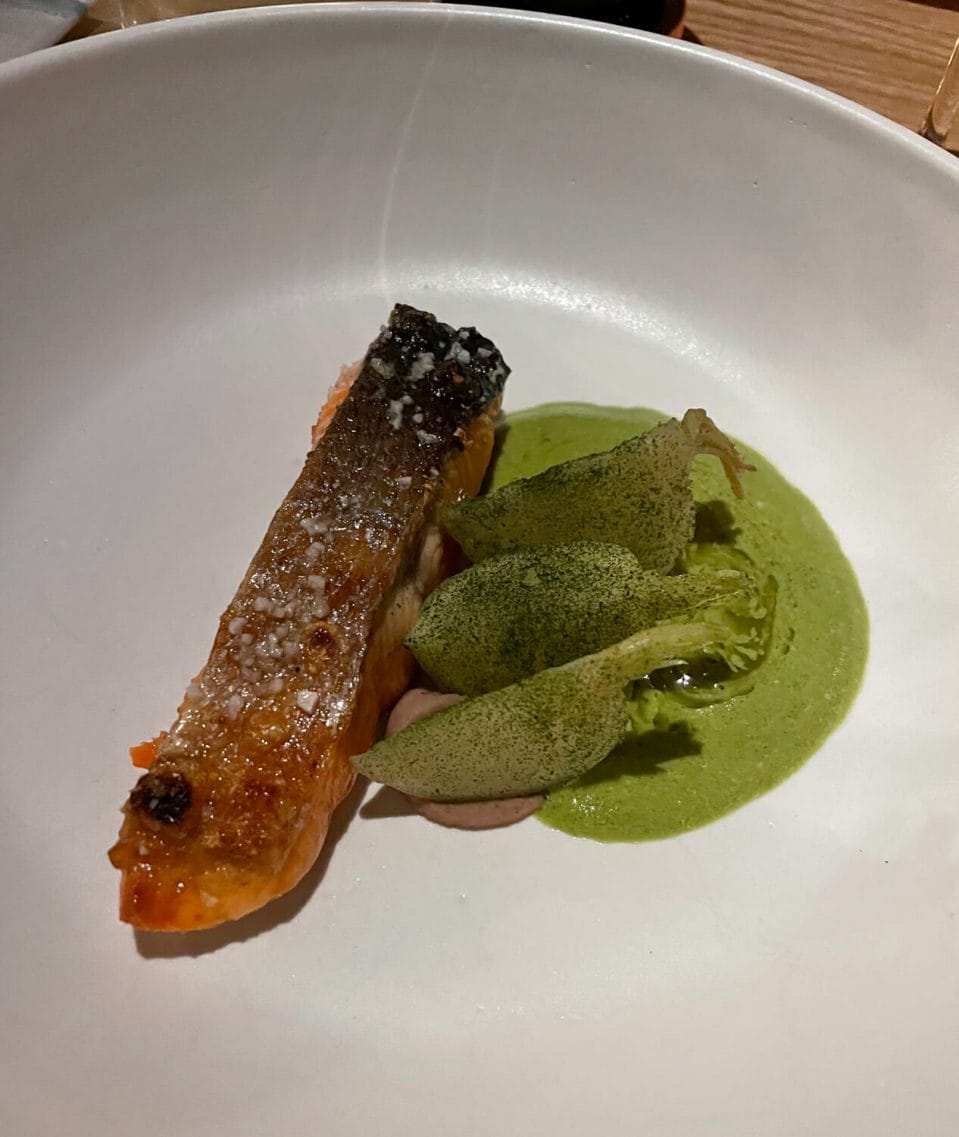 Finally, dessert consisted of a "study of citrus." This was citrus three ways. It was a great palate ender to an almost perfect meal.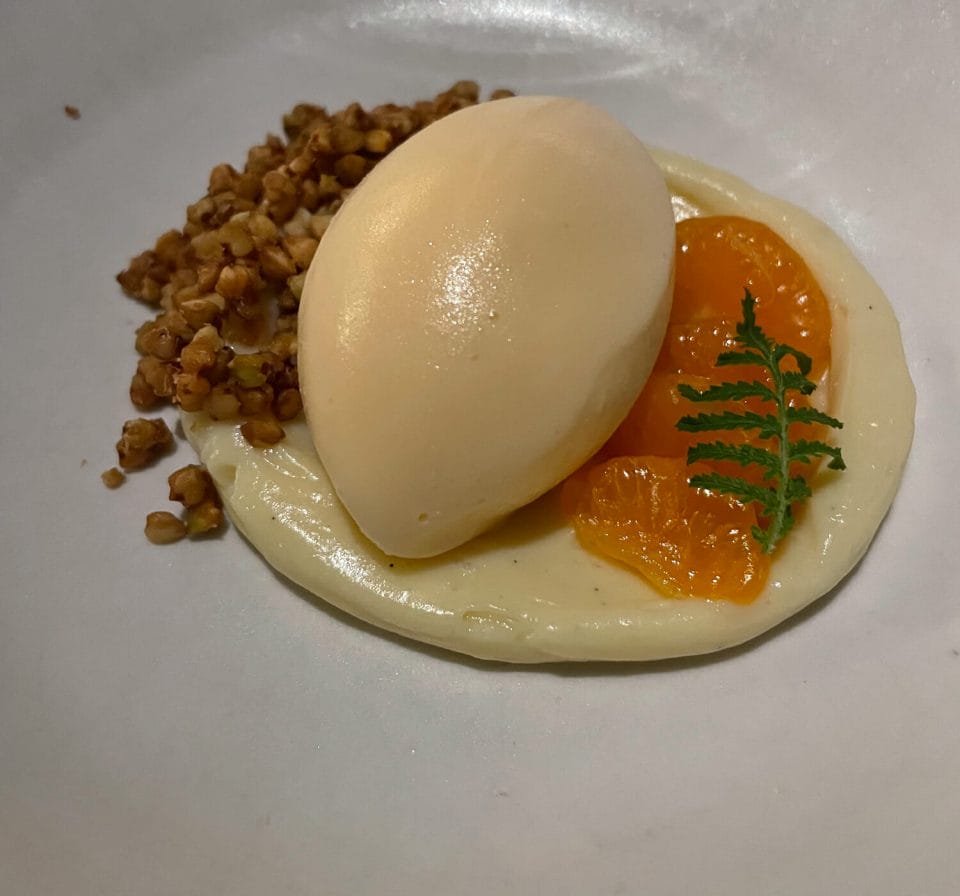 How much was it?
Just the tasting menu alone was $117.50 per person. If you paired it with wine, it was an additional $75. We just ordered a bottle of wine off the menu. Interestingly, it was a Sardian wine and was great.
Would I recommend it?
I would certainly recommend Audrey's and if you are in Nashville, make a reservation ASAP! Your taste buds will love you!