For my birthday present, my son took me to Audrey's in Nashville. I've been to Audrey's several times and it is by far my favorite restaurant in Nashville. The food and the atmosphere are always on point. Sean Brock is an amazing chef and every dish he creates is a masterpiece.
The meal is pricey but as you take in each bite, you realize it's worth every penny!
What we had
Audrey's no longer has a tasting menu so we ordered about six different plates from the menu. We ended up ordering:
Heirloom Southern apples – These were the first apples I tasted that were savory and not sweet.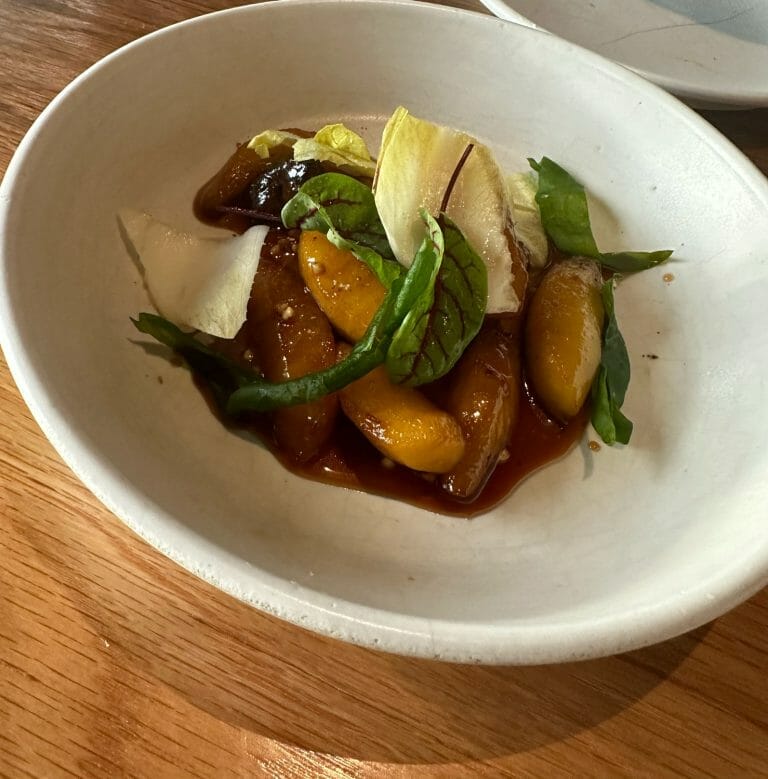 Southern Oysters – I didn't think I was a fan of raw oysters but these were so good. I was sorry we only got two each!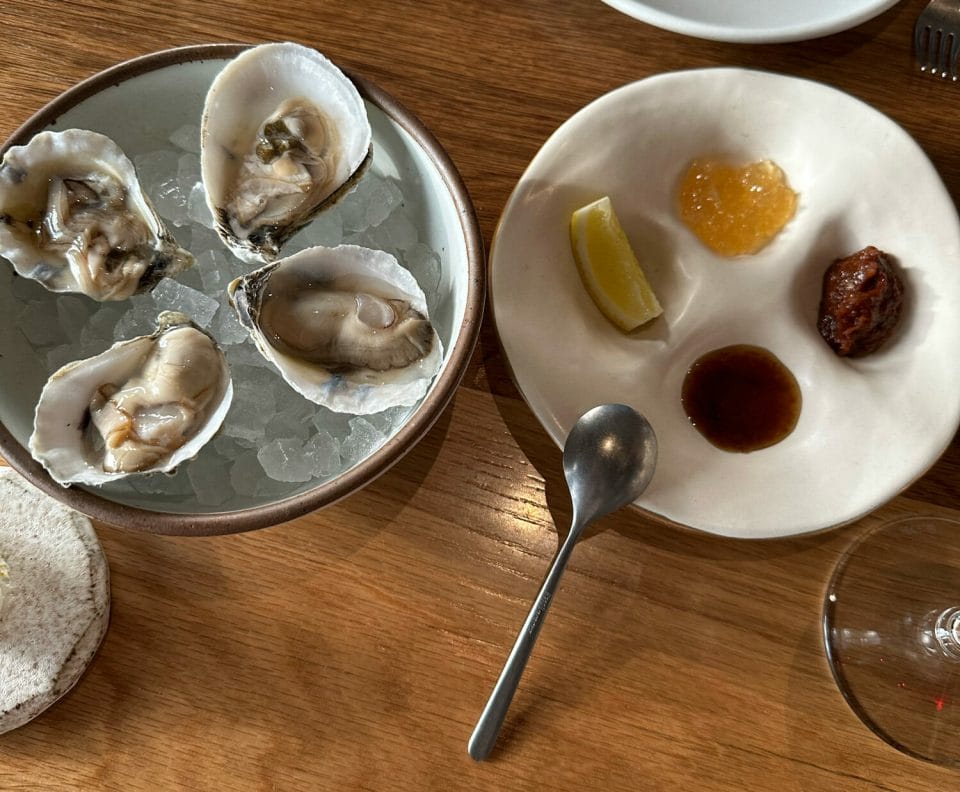 Shaved Country Ham – This was shaved so thin, it melted in your mouth.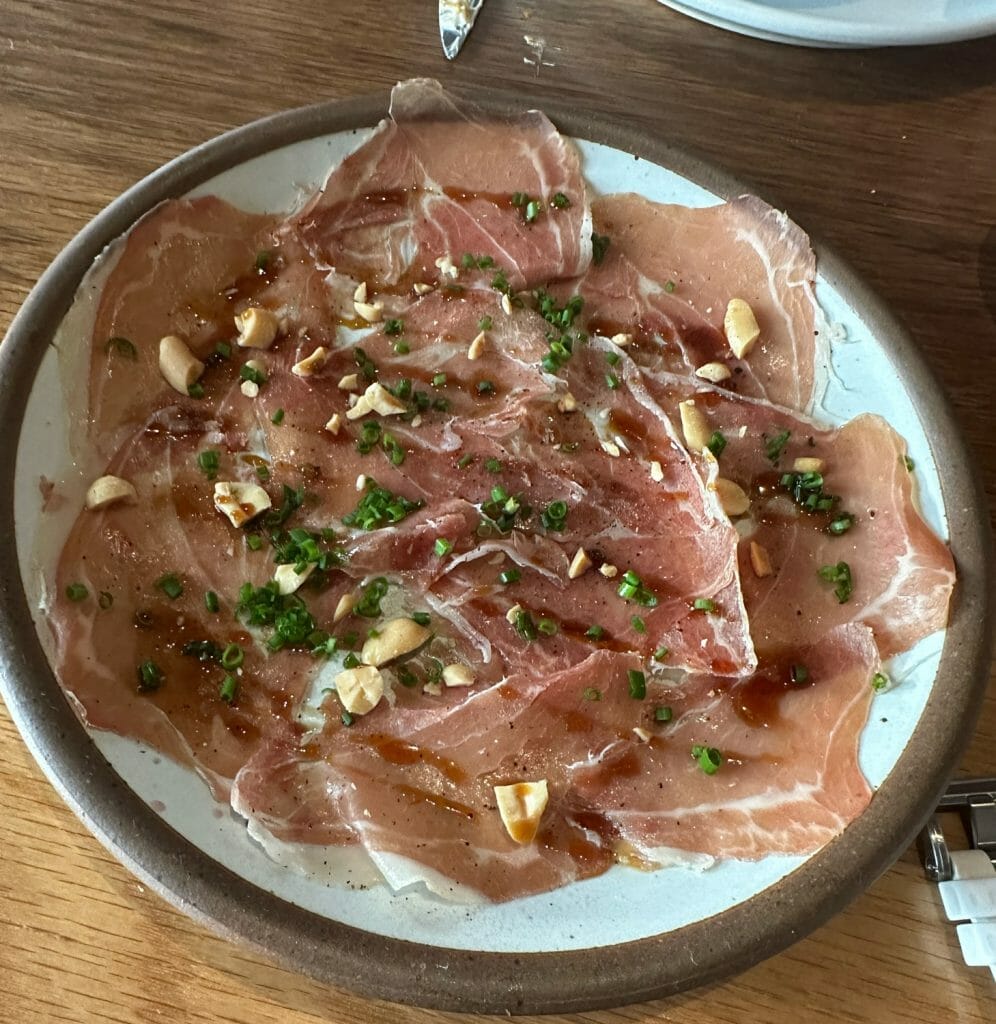 Barbecued carrots – unbelievably delicious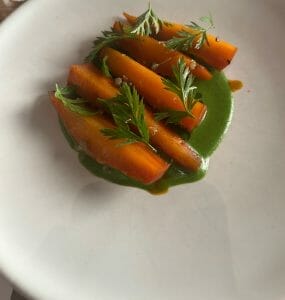 Appalachian gold potatoes – These had cream on top that made this dish so incredibly hearty and good.
Sunburst Trout – This was made with a tomato base sauce that made the fish swim in your mouth! It was amazing.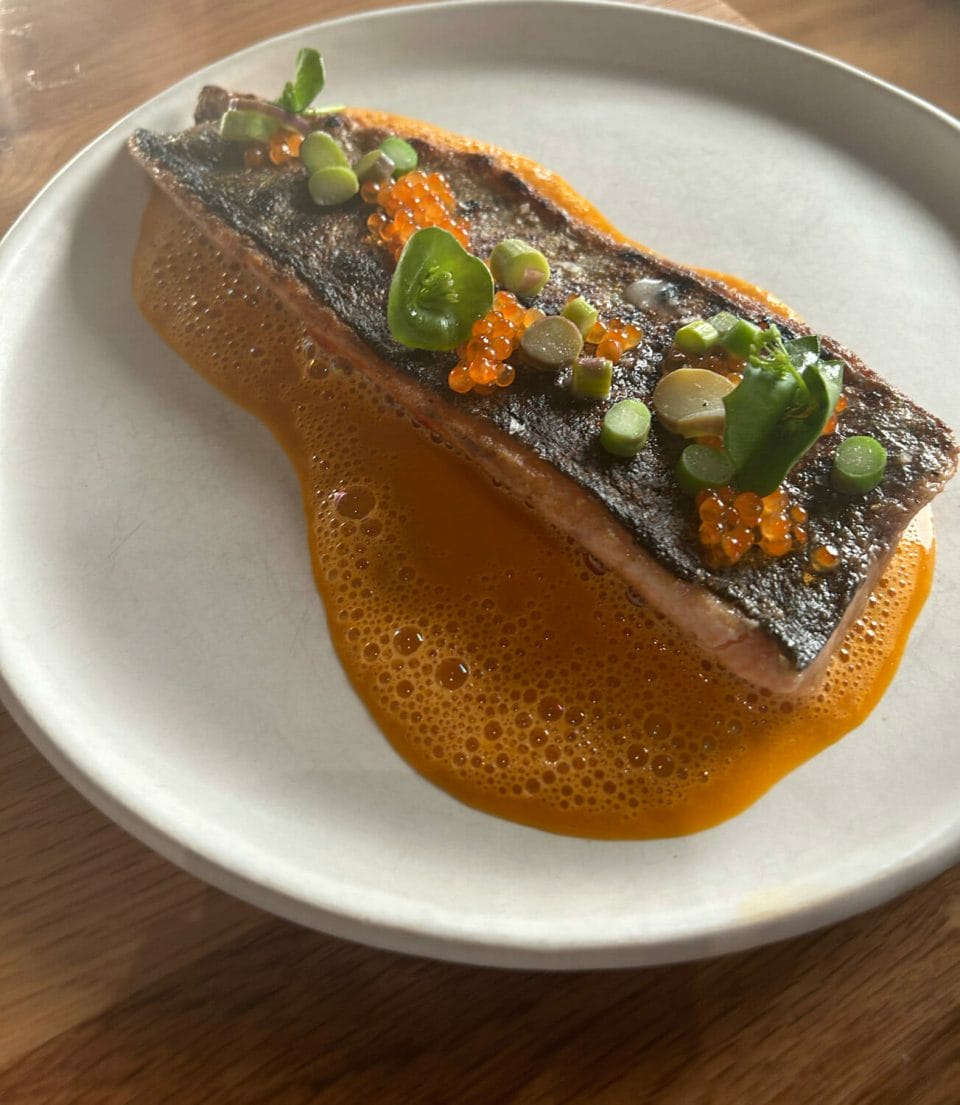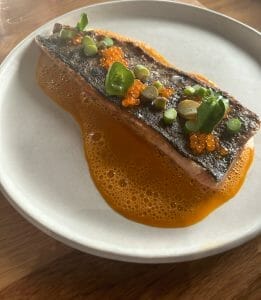 Dessert
There were three amazing desserts on the menu. We chose the Sourwood Honey, which was a custard. Wow, that's about all I could say about that.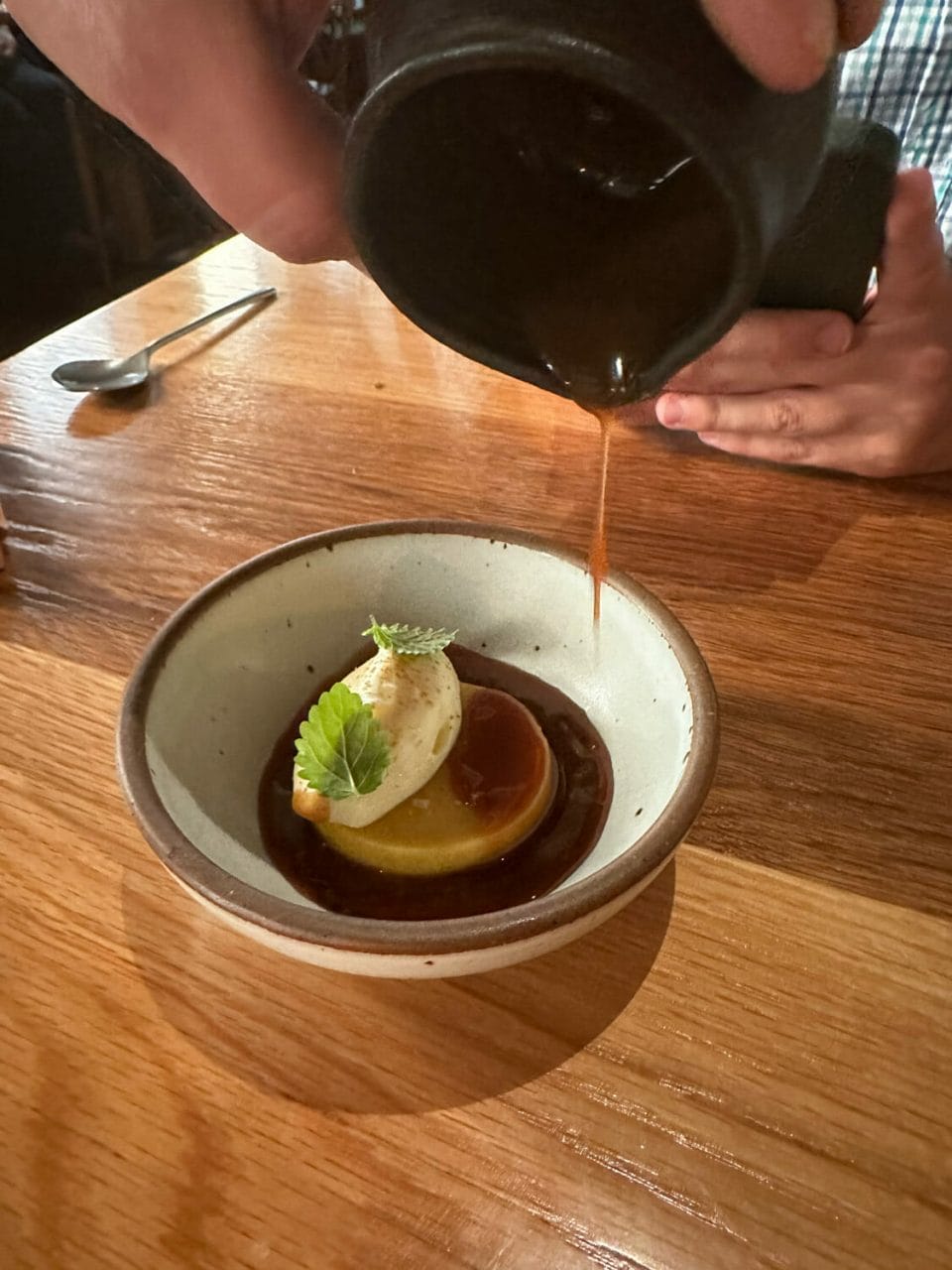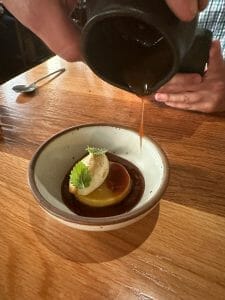 Since it was my birthday weekend, Audrey's put a small scoop of cake batter ice cream, which they make in-house, on my side. It had a candle. The ice cream was incredible.
I can't say enough about this place. If you go to Nashville and want to experience some amazing food and wine, make a reservation at Audrey's. You will thank me! But, make a reservation about a month or so early so that you can get in. They are that busy!