If you're looking for an exceptional experience that is right here in the USA, don't look further. Check out my story of an upscale dude ranch, an hour away from Steamboat, Colorado. I was invited to stay free of charge in early 2022 in exchange for my honest impressions.
Day 1
We arrived at 4 pm and were greeted by Shannon. She gave us a tour and Levi helped us with our bags. Everyone at the Vista Verde Ranch was so nice and accommodating.
We settled into our cabin. It had two bedrooms, two bathrooms, and a living area. Outside had a nice sized porch and hot tub.  Outside our window, overlooked the horses roaming free. It was magnificent. Who needs Disney's Wild Kingdom when you can see it for real right here in Colorado?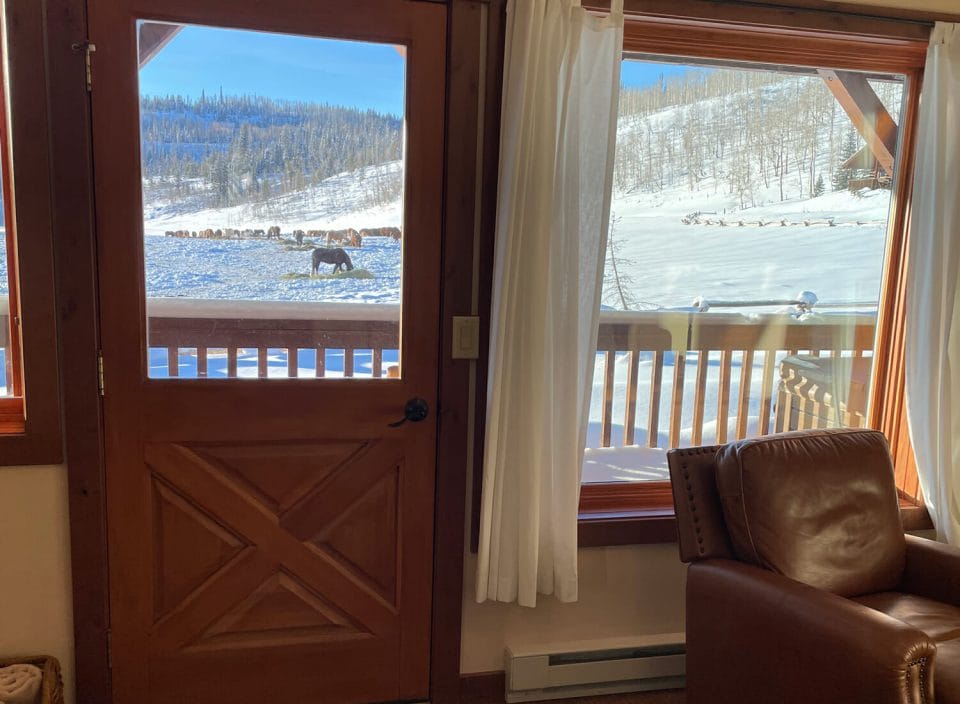 After that, we went for dinner. There was a happy hour from 5:30 – 6:30 pm, where we were served an assortment of excellent wines from Washington state.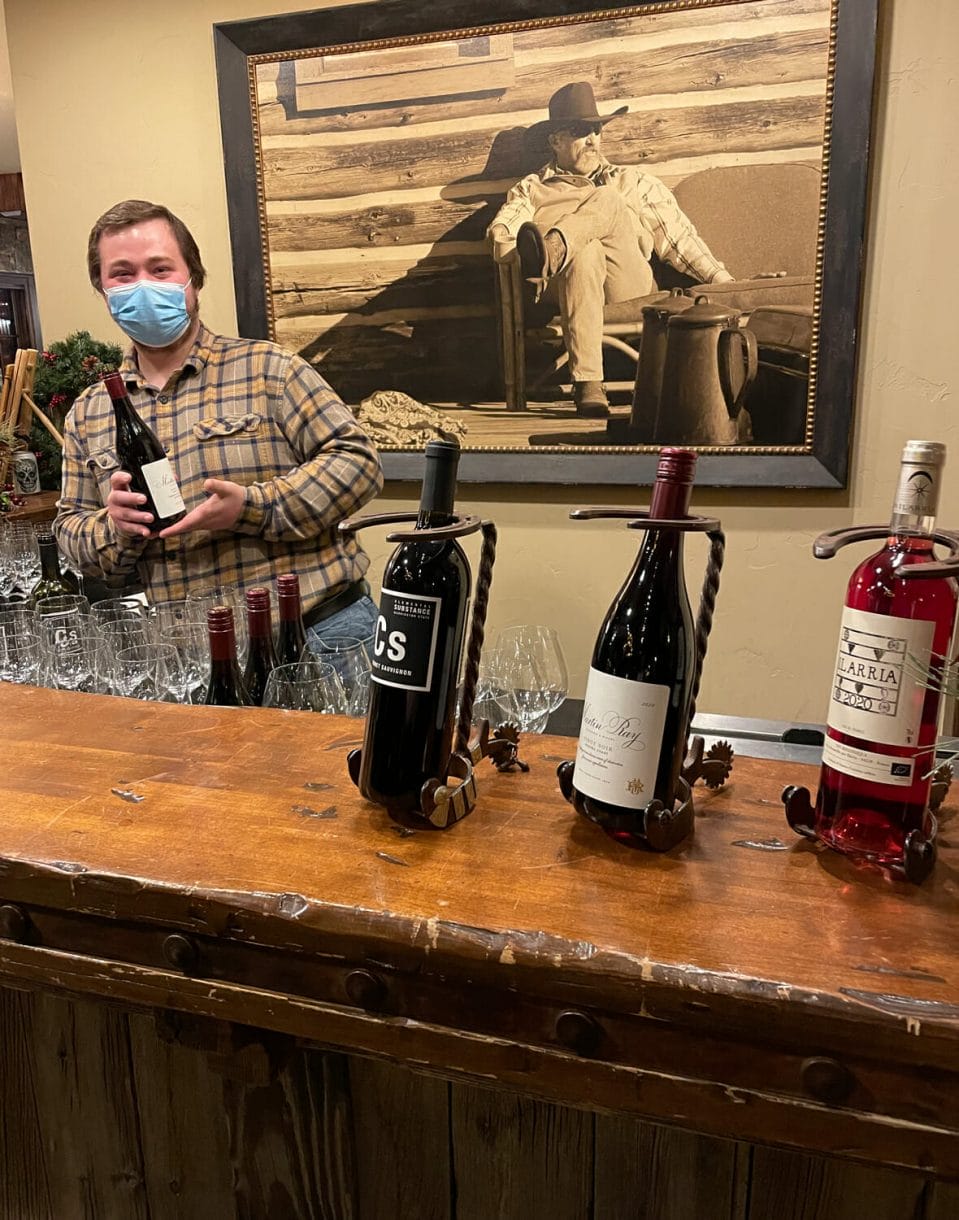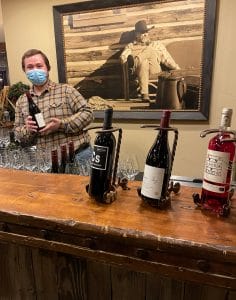 Then a bell rang for dinner. It consisted of a buffet of salmon and prime ribs. There was so much food, you could keep going up for seconds if you wanted. For dessert, they had an apple cobbler with vanilla ice cream. Yummy!
Following that, the evening activities consisted of poker, whiskey tasting, and branding. I even got to brand my initials on a piece of wood!
Day 2
We walked to the dining hall and had a full breakfast. I had an omelet and some coffee. Vista Verde Ranch also had a full continental breakfast of cereals, yogurt, fruit, and delicious banana bread! I could have chosen waffles, pancakes, or just eggs any way.
After breakfast, we walked over to the horse stable and learned all about how to ride a horse. Maddie was our instructor. She was terrific. I was given a horse named "Topper." Funny right? I thought they did it on purpose. When Maddie found out my last name was Topper she laughed and said she had no idea.
When we finished learning about the horses, Maddie asked what job each of our horses would be good at. I thought Accountant since Topper seemed so analytical. He kind of reminded me of someone else with the last name Topper. One of the other guests said, "Security Guard." Another person said her horse named Belle was a spa attendant. We all laughed.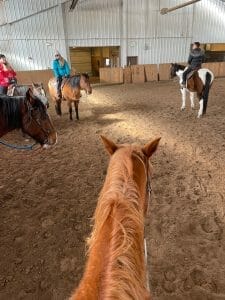 After that, we got on the horses and went on a trail walk.
We had such a nice time in an amazing environment.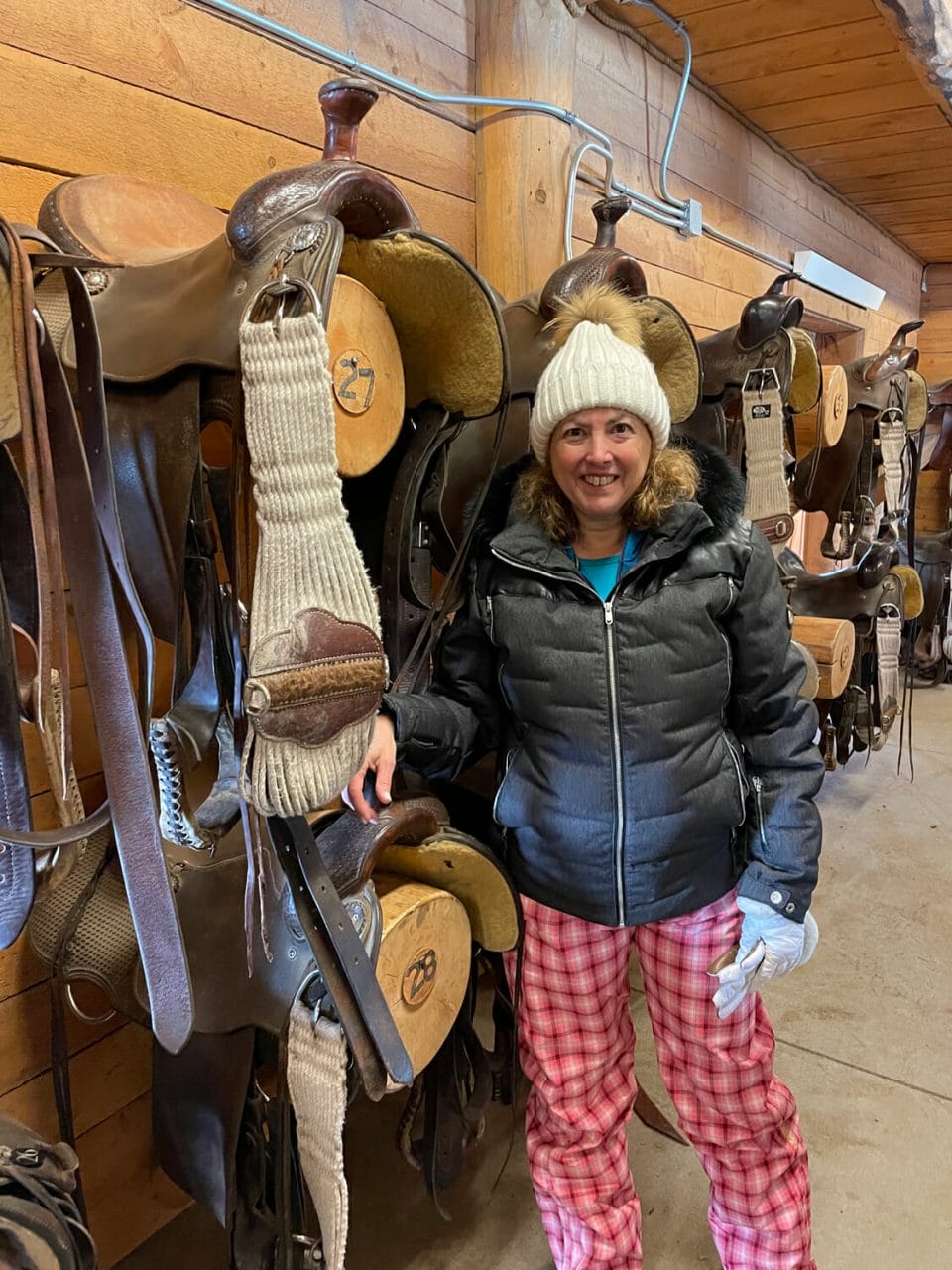 Lunch followed the trail ride. We made our own tacos consisting of flank steak, chicken lime, and fried Mahi Mahi.
After Lunch
We went over to the activity center and learned about tubbing. We were taken to the top of a hill and sled down. It was a total blast. We were going fast! Some of the guests were flying!
After a few runs, we walked back to the great room and sat there for a few moments before the next activity, which was a feed ride.
The feed ride was something that I never experienced before. We went out with tons of hay. We had to cut the cord from the hay and push it overboard so that the 101 horses on the ranch could eat. Maddie told us that each horse eats 25 pounds a day of hay! That's a lot of hay!
I got down and dirty by cutting and pushing. I didn't want to stop until all the horses were fed. What an experience!
One of the other guests came up to me and said, "I couldn't believe how much work you did!"
Dinner
After a happy hour with a nice Cabernet Sauvignon, a pinot noir, and some other white and red wines, we had a "formal dinner" consisting of a trout appetizer and a pasta dish. They also had a fish stew and a vegetarian dish for those who wanted something different.
We sat in the great room after dinner and talked with other guests. It was awesome to meet people from around the world including Tampa, San Jose, London, and we even met a family from Massapequa, which is the next town over from Merrick.
Day 3
There was a threat that a big blizzard was coming and the weather turned cold. We were signed up for snowmobiling. We got to breakfast, at 8:30 am for a hot breakfast.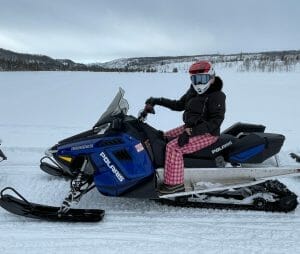 One of the activity directors walked around and asked us what we planned to do in the morning. We confirmed that we wanted to go snowmobiling.
We walked over to the activity center, about a five-minute walk from the dining hall. And, we were given these huge helmets that made us look like Darth Vader. Once we were fitted with the helmets, we were shown our snowmobile. Greg, our instructor, taught us how to work the snowmobile. He also showed us hand signals that he used to communicate with us. For example, putting your fist on your head, means you are ready to go.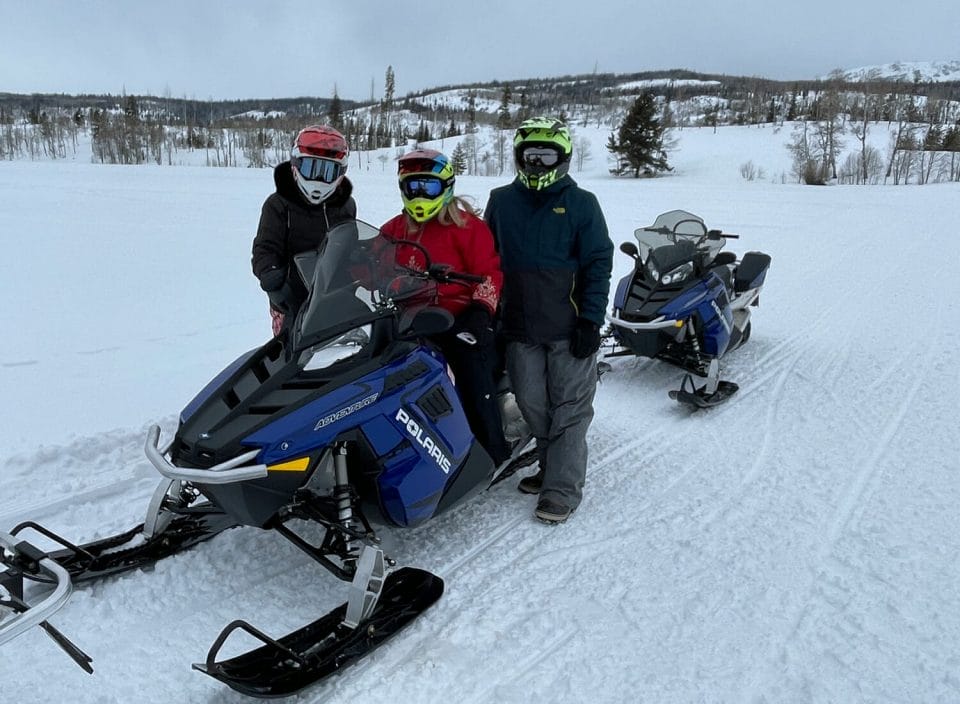 There were three of us on the "slow" ride. As we rode through trails and up and down some steep areas, we saw the most incredible views. At one stop, Greg showed us where the continental divide was. He gave us some background which was very interesting.
Karen, one of the other guests, told Greg that she wanted to go faster. So, during a straightaway, we went 40 mph. It was fast but also exhilarating.
What I loved about this was that the snowmobiles were state-of-the-art. They had heated handles which were awesome. They handled the road beautifully and it was so much fun!
We went in for lunch, packed up the car, and headed down to Steamboat.
I loved every moment of being at the ranch. If asked, I would highly recommend this for a great winter (or summer) vacation. I know you will thank me!
If you want more information on the Vista Verde Ranch, go to https://www.vistaverde.com.