We all remember where we were on September 11, 2001. Most of us were either at work, getting ready for work, and/or putting our children on the school bus. When those planes hit the World Trade Center that day, it felt as if time stopped. No one could move. If we were the lucky ones, we just sat and watched the horrific events transpire on the television.
But what about the people who were coming in on a plane from somewhere else? What happened to them during those moments following the crash?
Come From Away takes the audience on a journey to Gander, New Foundland Canada. Many of the airlines coming in from Europe were diverted to land in this area. There were 7,000 people who were displaced in Gander, with a population of 10,500. This made it double in population for five days. This was based on a true story.
About Come from Away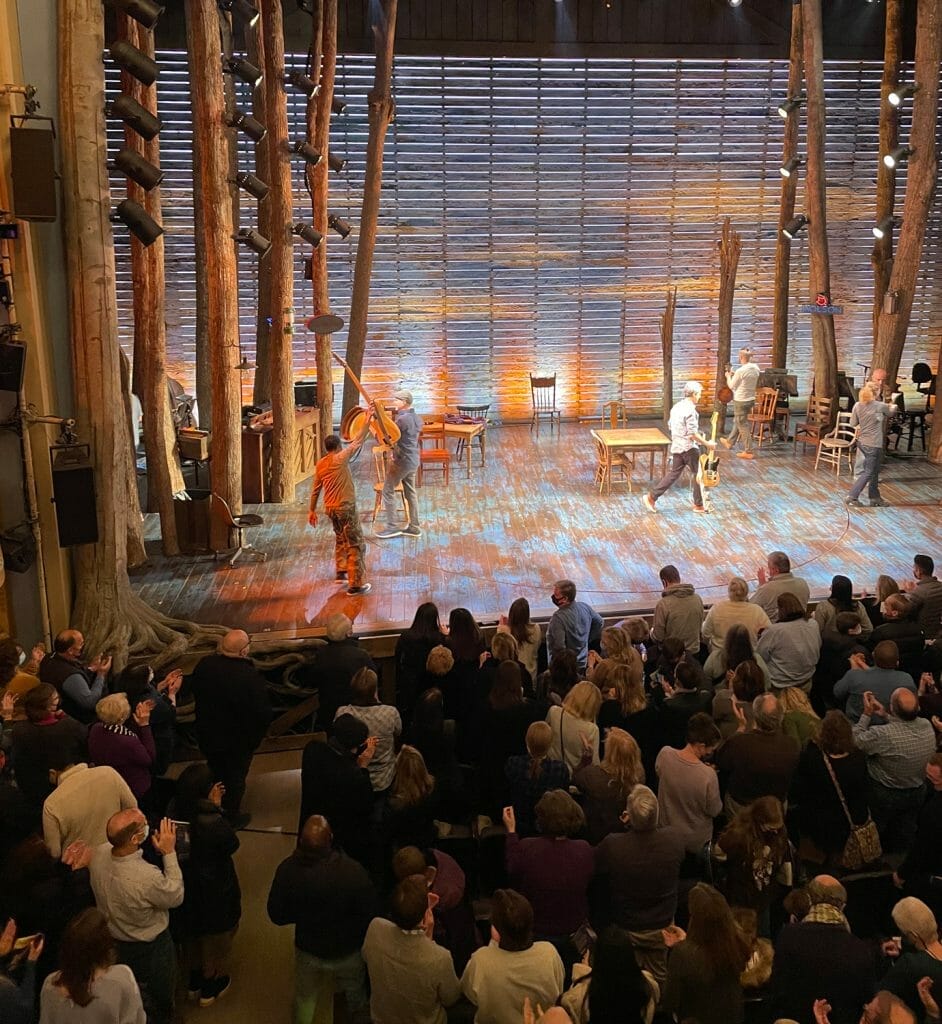 The Broadway musical made me laugh, cry, and everything in between. It starts off with people in Gander sitting in a bar talking about the same thing that they always talk about when suddenly they hear that planes are being diverted from landing in their original destinations.
They team together and round up food and supplies.
Once off the plane, and many were on the plane for several hours, the passengers were angry. After they heard what happened they were upset. Then, as the show gets underway, they embrace the New Foundlanders and some even become honorary New Foundlanders by kissing a fish.
Although the theatre seats were tight, very tight, I sat on the edge of my seat the entire time. I absolutely loved the show and it made me very emotional.
From different religious beliefs to cultural beliefs, the show showed that although people are different, we can all help each other, especially in a crisis.
How it moved me at the end
What I loved about this show was that people helped each other get through these five days. Some of the passengers had loved ones who were firefighters, others knew the pilot on the plane that crashed into the Pentagon. But they all came together at the end and it really was a beautiful story.
I particularly loved the music. The acting was outstanding. Many of the characters played multiple characters and they were believable. The choreography was solid. No one missed a beat.
My only complaint, at times, some of the actors spoke very fast. I wished they had slowed down a bit because I felt like a missed a little. Otherwise, I loved the show and would highly recommend it.