Recently, my family and I had dinner in Oceanside and went to Rockville Centre for dessert. We looked online and found that Sugarberry in Rockville Centre got very good reviews. We decided to check it out.
Sugarberry Bakery in Rockville Centre, Long Island
When we walked into the bakery, our mouths watered. The aroma was incredible. I looked into the glass shelves and one dessert looked better than the next. They also had gelato.
They had everything there from traditional Greek desserts to Oreo cheesecake, birthday cake and flan. I found it interesting the different varieties of desserts.
I had a tough time deciding what to get. I know the rest of my family felt the same way. We sat and stared at the desserts for a good five minutes before making up our minds.
What did we get?
I ordered a traditional Greek dessert called Kourabiedes. It is a sugar coated cookie. I ordered one and a cup of latte. The rest of my family ordered: Tiramisu, Birthday Cake, Baklava and some gelato.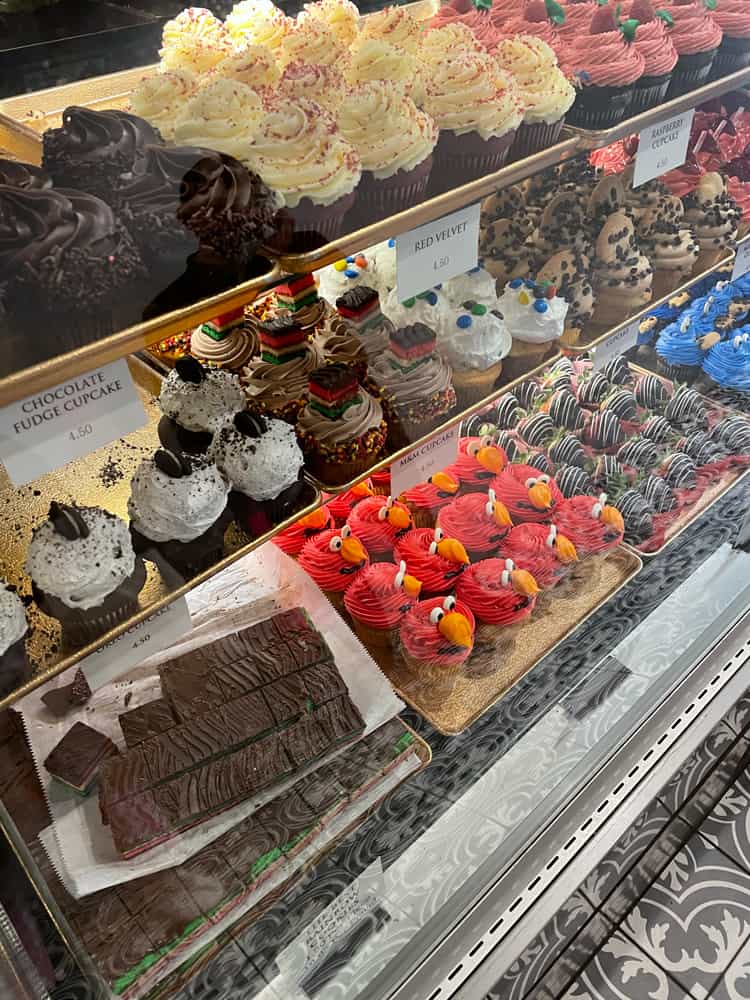 We sat inside because of the torrential rain. But, Sugarberry is a lovely place to go in the summer. They have nice outdoor space.
What did we think?
The Greek desserts were spot on. I enjoyed the cookie and my daughter liked the Baklava. But when I tasted the Birthday Cake, I didn't care for it. My son didn't either. It looked much better than how it tasted. My husband felt the same way about the Tiramisu.
It's a nice place to go in the summer for some nice looking dessert but the taste just wasn't there.