Do we still need wait staff? My daughter and I said to each other when we went to David Burke's restaurant in Bloomingdale's in New York City.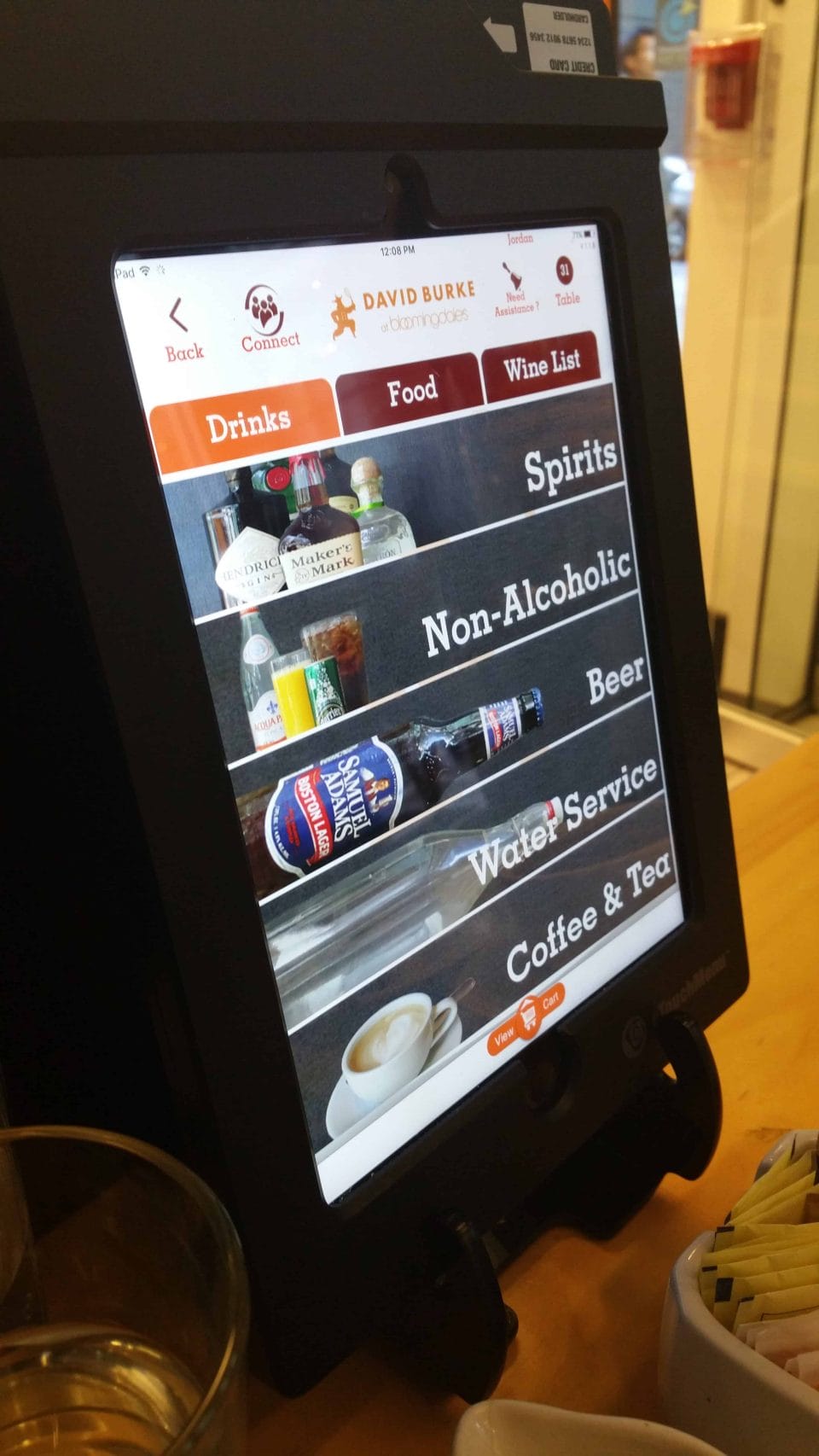 We were greeted by a waiter who told us to sit where we like. He advised us to review the iPad on the table and place our order there.
We looked at each other confused. We scrolled down the iPad and decided on our order. We placed it. After that, the iPad asked that I insert my credit card.  It even calculated the tip!
I wondered whether or not I should give a tip, but I did. I'm not sure if 20% was too much since I didn't even see a waiter, but I gave that anyway.
Our food came out moments later and my daughter and I looked at each other and said at the same time, "I wonder if we will need wait staff in the future." We laughed, continued to eat and left the restaurant happy.
What are your thoughts… I'd love to hear them in the comments below!