Jean-George has been a favorite chef of mine for a while now. I've frequented many of his restaurants in New York City, with ABC Kitchen being my go-to place for business lunches. So when I found out that Jean-George had a restaurant in Nashville, I was excited. The restaurant is located in downtown Nashville and is called Druise & Dar.
Druise & Dar
When you walk into Druise & Dar it almost reminds you of an upscale train station. There are lots of curves and angles in the room, which is predominantly white with touches of sparkle.
My son, husband, and I were seated in a lovely booth toward the kitchen. It felt private and extremely comfortable.
Here's the menu: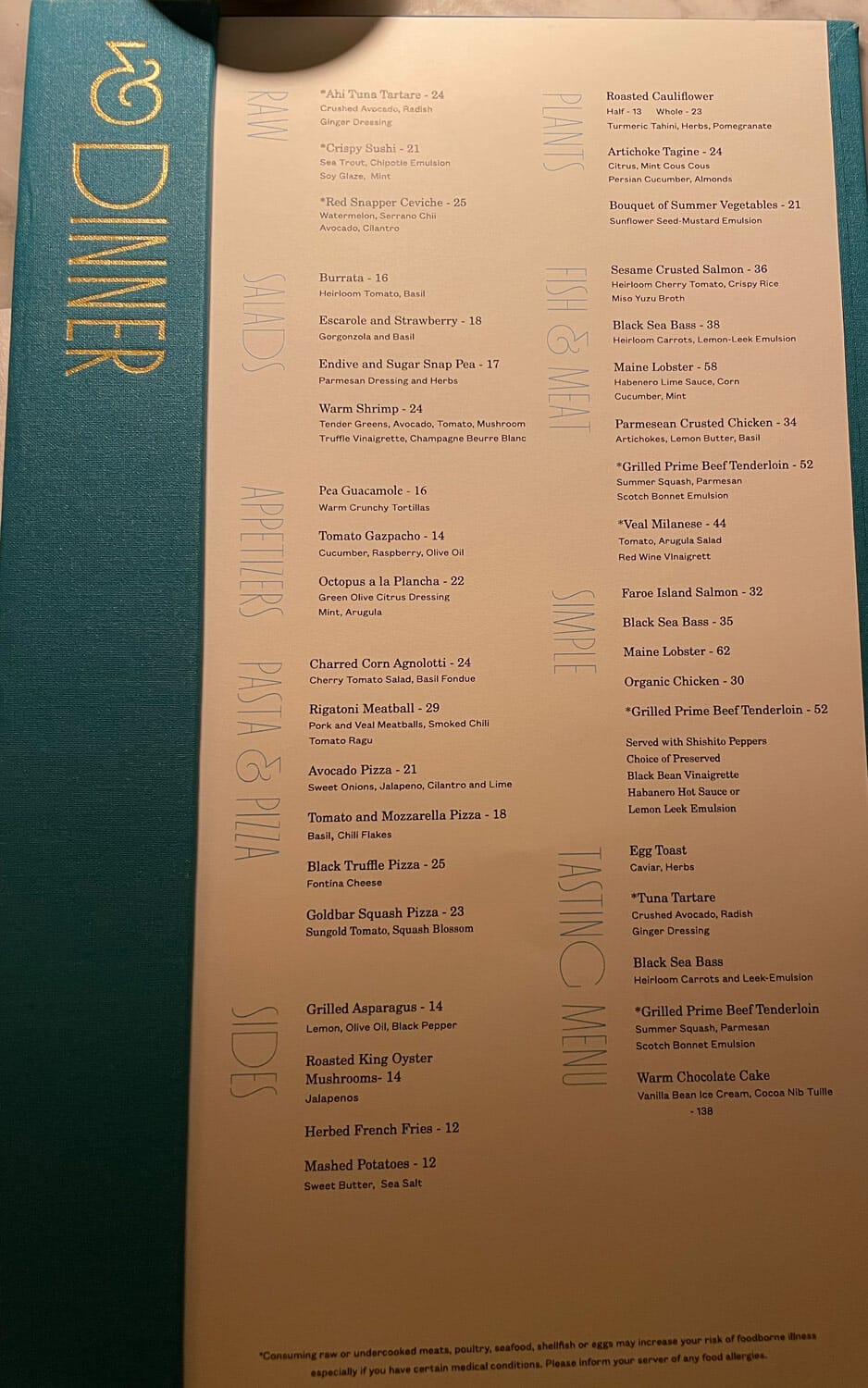 What We Had
We started with the Ahi Tuna Tartare and the Red Snapper Ceviche. Both were sensational.
Then for our main courses, we had:
Sesame Crusted Salmon with cherry tomato and crispy rice balls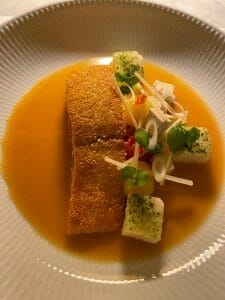 Grilled Prime Beef Tenderloin
Special: Trout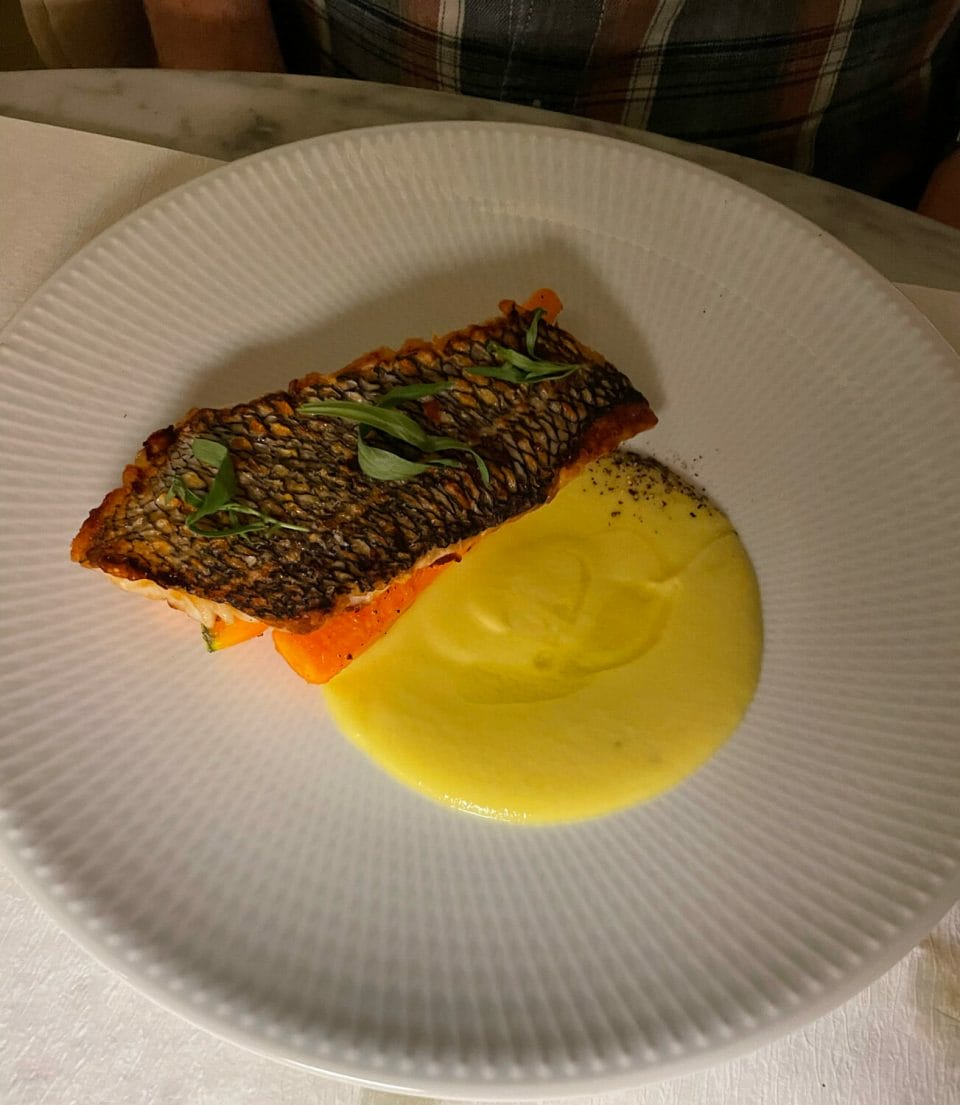 For dessert, we split a chocolate souffle with ice cream, which was amazingly good.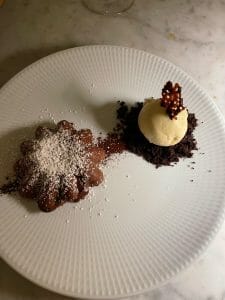 Here's the dessert menu:
Would I Go Again?
I love Jean George restaurants. They never seem to disappoint. I absolutely love the food there!