When you visit Nashville, you think – Country Music. And, when you think of Country Music, you also think about the Country Music Hall of Fame, which is located in downtown Nashville.
Country Music Hall of Fame
The building is huge and it's set right in the middle of the action. When I entered the building and walked through the atrium, all I thought was this would make a great place for a huge gala or wedding celebration. It had all glass windows and was very modern.
We stood in line and bought our tickets along with a headphone with a description of what was taking place in the museum.
Walking Around
If you like to see lots of interesting country music costumes, guitars, fiddles, and photographs, then you will love the Country Music Hall of Fame.
After a while, it was a lot of costumes, guitars, and fiddles. I easily got bored. I knew some of the artists but most I did not know because I don't follow this kind of music.
They did have little kiosks throughout the museum that you could walk into and listen to an artist, which I found interesting.
Concert at the Venue
At the time that we were there, the museum was offering a free concert. Two fiddle players were playing together in a small auditorium. It was fabulous. I think we all really enjoyed it. The concert lasted about an hour with questions and answers to the performers.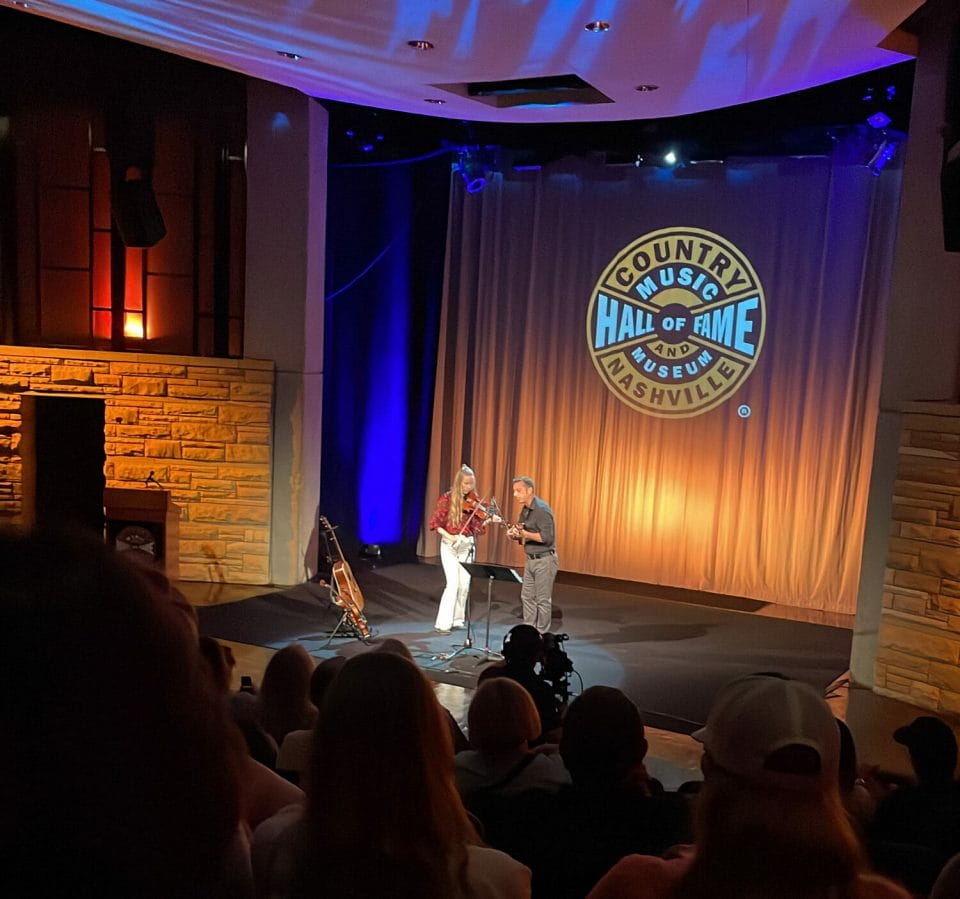 Would I Recommend It?
If you love country music, you will love the Country Music Hall of Fame. To find out more, click here:  https://www.countrymusichalloffame.org/.