Not all jewelry has to be expensive. There are some very nice custom jewelry pieces that are fun to wear for a season or two. Or, perhaps if you want to get a small gift for someone, you may consider getting inexpensive custom jewelry online.
One company, Memoshe, recently contacted me and asked me to review their pieces on my blog. They sent me three pieces.
At first, I was reluctant. I'm not a big wearer of custom jewelry unless I know it's good. But, I decided to give it a shot.
Silver Bracelet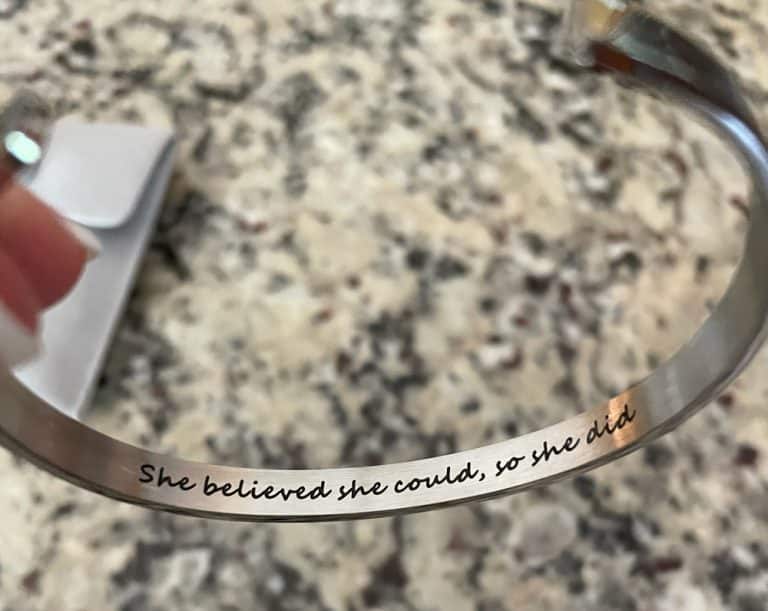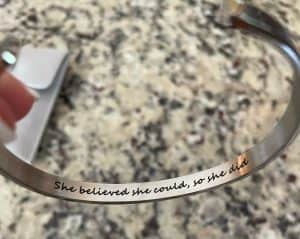 What I love about these various products is that they are motivational and inspirational at the same time. The silver bracelet, which is actually stainless steel, has the saying, "She believed she could, so she did." The saying is on the inside of the bracelet for only you or the person you are buying the gift for can see.
It's a very nice bracelet and would look awesome as a layer or alone as a solo bangle bracelet. I love the saying and that makes the bracelet special. The bracelet retails for $13.99 and you can pick it up here: https://amzn.to/3xOLKP3.
Ankle Bracelet
Summer is here and most of us will be wearing sandals and open-toed shoes. Wearing an ankle bracelet this time of the year looks so awesome. Memoshe has a variety of ankle bracelets in any of the zodiac signs. For example, if your mom's birthday is at the beginning of April, you may want to pick up an Aries ankle bracelet.
They are 18 Karat Gold plated and retail for $12.99. You can buy it here: https://amzn.to/3g6MYzb.
Inspirational Necklace
The other item that they sent me, which I've seen all over Instagram and Facebook for a lot more money, is "Believe in Yourself." I just love this saying because all too often we let our negative selves tell us negative things. Instead, wear the necklace and truly believe that you are worthy.
For $15.99 you can create your own saying and wear it or gift it. Here's the link: https://amzn.to/3gQc6cw.