When I was in Austin, Texas for The Running Event conference, I stayed the weekend and my son met up with me. He's now living in Orlando so it was a special treat for me to see him. While there, we did a "food tour" of Austin and one of the stops we made was at Garrison's Restaurant in the Fairmont Hotel in Austin. We decided to pay the $95 per person and enjoy a tasting menu.
Garrison's Tasting Menu
We found out that every day Garrison changes their Chef's Tasting menu. On the night we were there, the following items were included.
Pre-Tasting
Before we even started the tasting menu, the chef sent out a pre-taste of a local honey cheese groggier, a chickpea tart and beef tartar. The three tasted delicious, but the winner was the chickpea tart. It melted in your mouth.
Next up the Kampachi had a nice presentation, it wasn't too spicy even though habanero was in it. It was soft and tasted delicious. I particularly liked the presentation in a wooden bowl. We asked for bread to soak up some of the juices of the Kampachi. It also cut the spice a little. Unfortunately, at Garrison's they charge you for the bread, so we were a little disappointed. (Although the wait staff said he removed it from the charge, I never received a copy of the bill to verify.)
Foie Gras Tart was up next. This included butternut squash and Marcona almonds. The Foie Gras was extremely salty. The almonds added a nice texture to the foamy liver. The squash softened it a little.
Hand-Cut Tagliatelle was the next course. This had a crab paste and citrus breadcrumbs. To me, I didn't taste anything but spice and heat. I took a taste and put it to the side. The waiter came over and asked if I didn't like pasta. I told him that it was a little too hot for me and the chef ended up making me another order, which was very nice!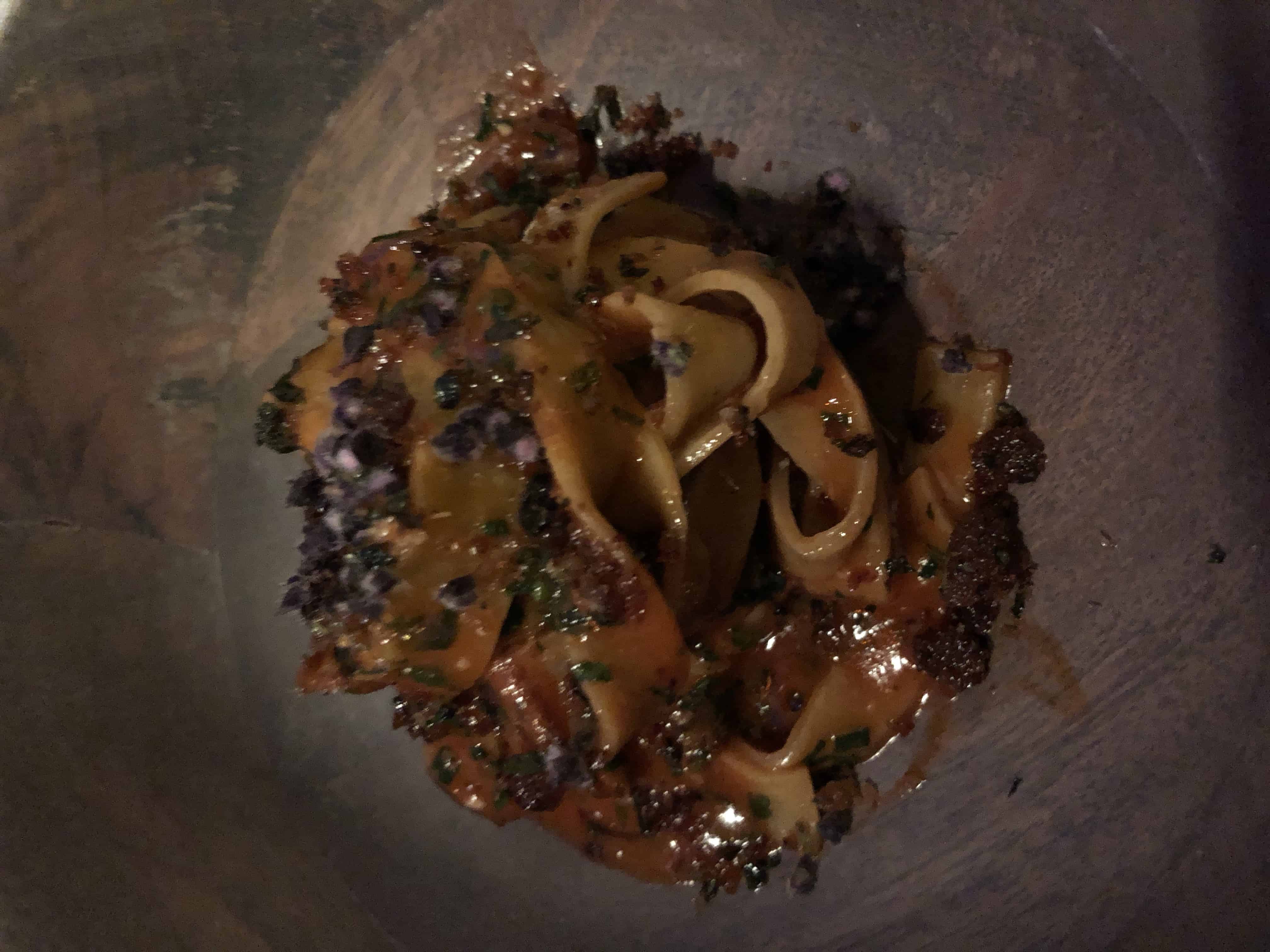 Following that, it was unexpected to get a piece of pastry that had rosemary and salt on it with a honey and rosemary butter. It was delicious.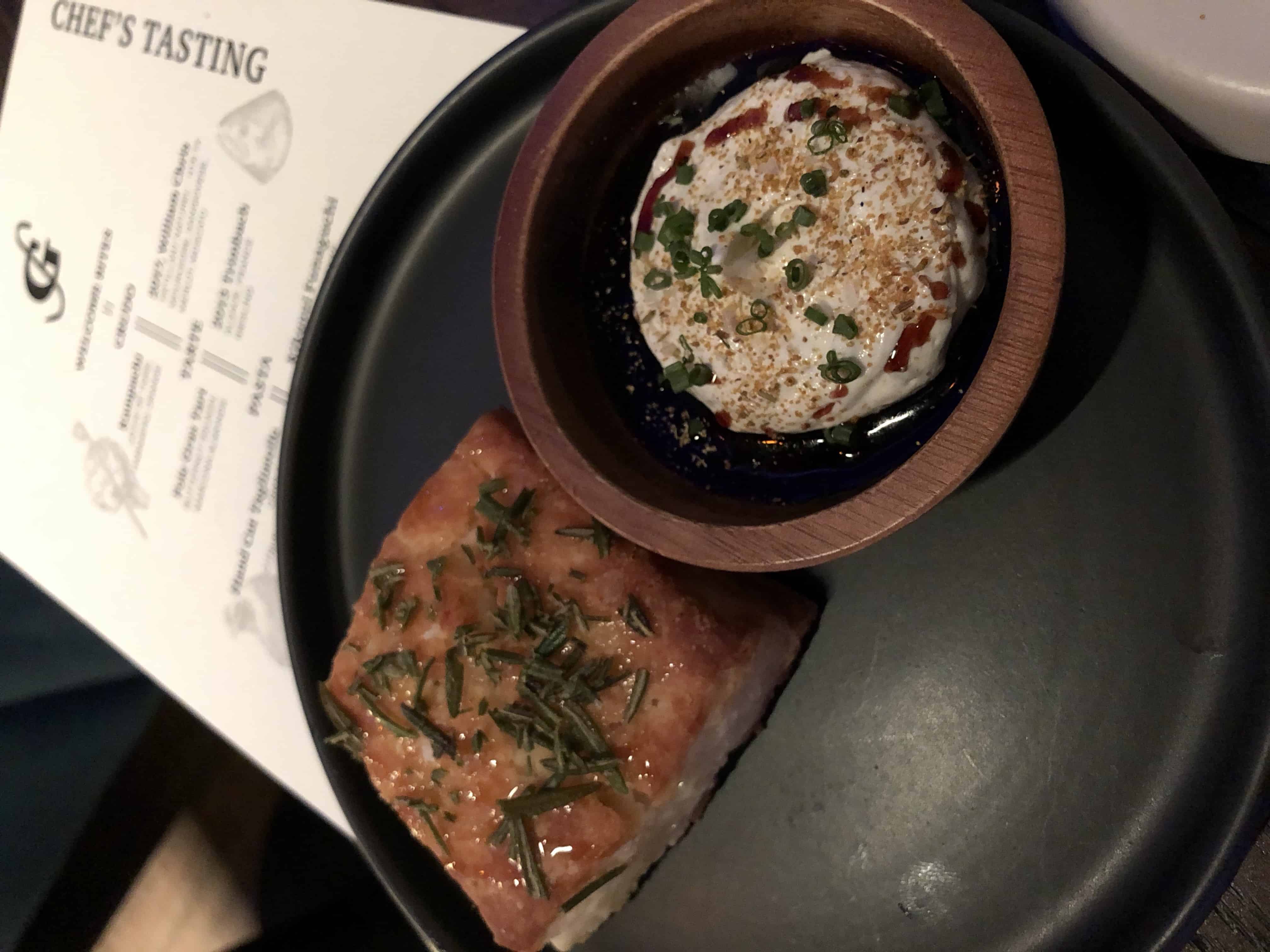 Waygu Rib Cap
The Waygu Rib Cap was supposed to be the star. But as we got to this course, we were extremely stuffed. It was hard to eat. The Waygu was prepared medium rare and it was superb. I loved the pairing with the mashed sweet potatoes. I took a small taste. The waiter came back and was upset that I didn't eat the whole thing. My son reached over and finished it.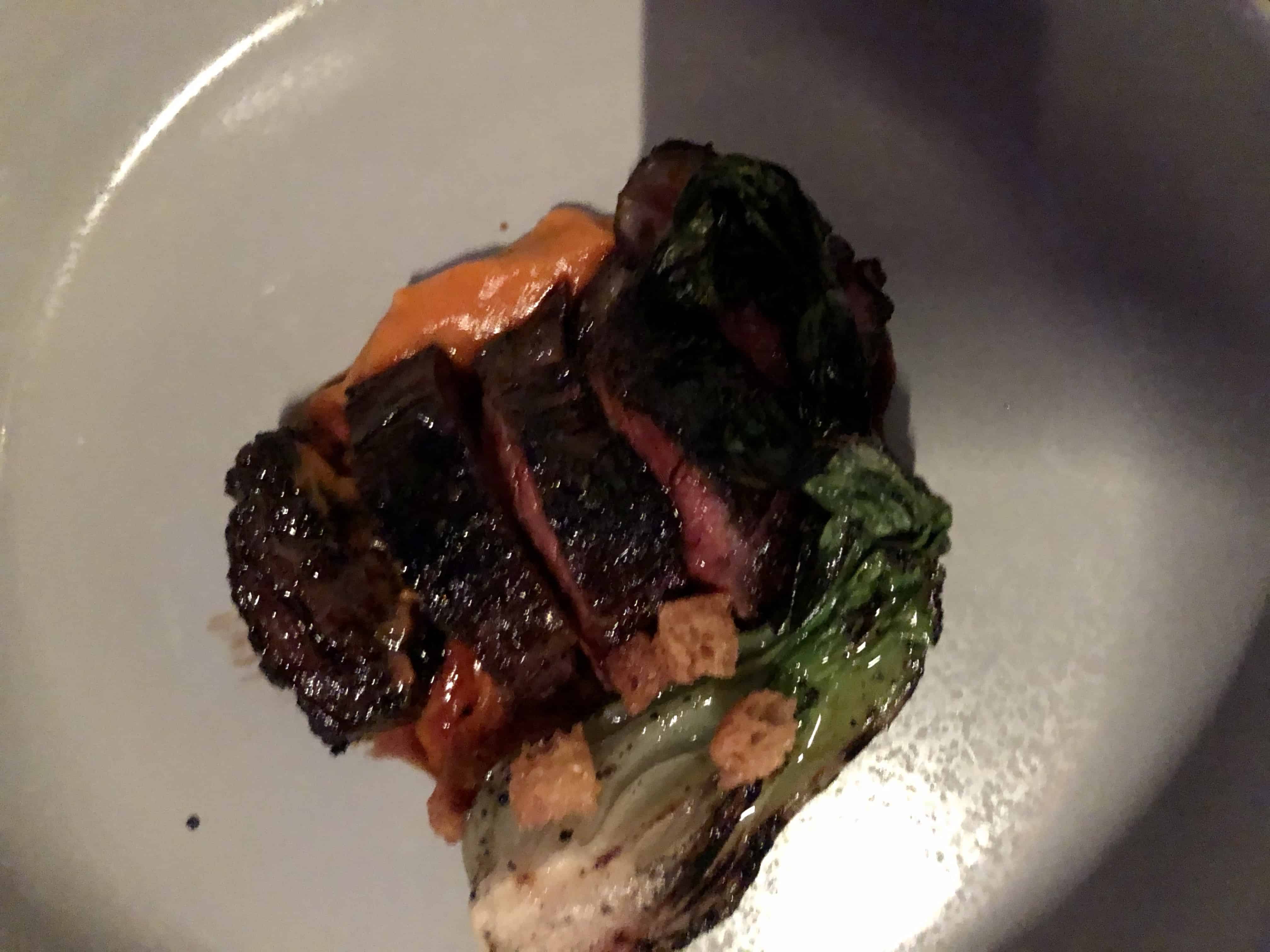 And if that wasn't enough…
The last course was a pineapple upside-down cake with ice cream on the side. It had a little bit of a liquor taste to it but it was sweet and simply delicious. I had a small bite but at that point, I couldn't even move. I don't think I ever ate this much at a meal.
And if that wasn't enough, the chef brought out two little treats to finish off the meal.
When we thought that was it, the chef brought out a pastry for the next morning.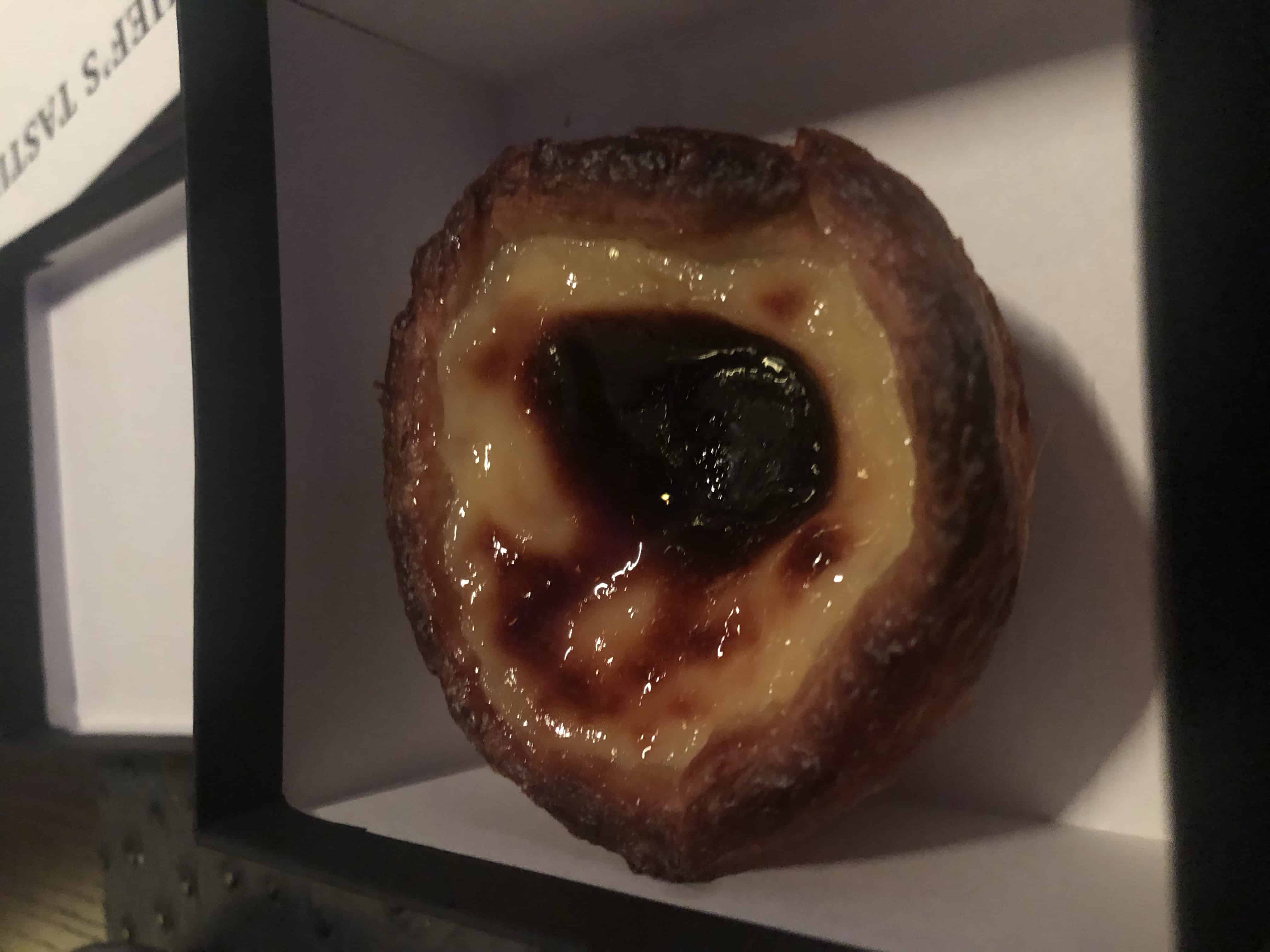 I don't think I ever saw so much food in my entire life!
Was Garrison's tasting menu worth it? You bet. But go there very hungry. Actually, it's best to starve yourself for the day and then go there. Expect to gain five pounds! But it was totally worth it!