After trying to get into two different restaurants on our last night in Porto, Portugal, we ended up at KOB (Knowledge of Beef), by Olivier. KOB is located on a quiet block, off the main tourist areas. (So, look it up on Google Maps before you go so that you will find it.)
The restaurant opened at 7:30 pm. We didn't have reservations. Since we were the first ones in line, we were seated once the restaurant opened.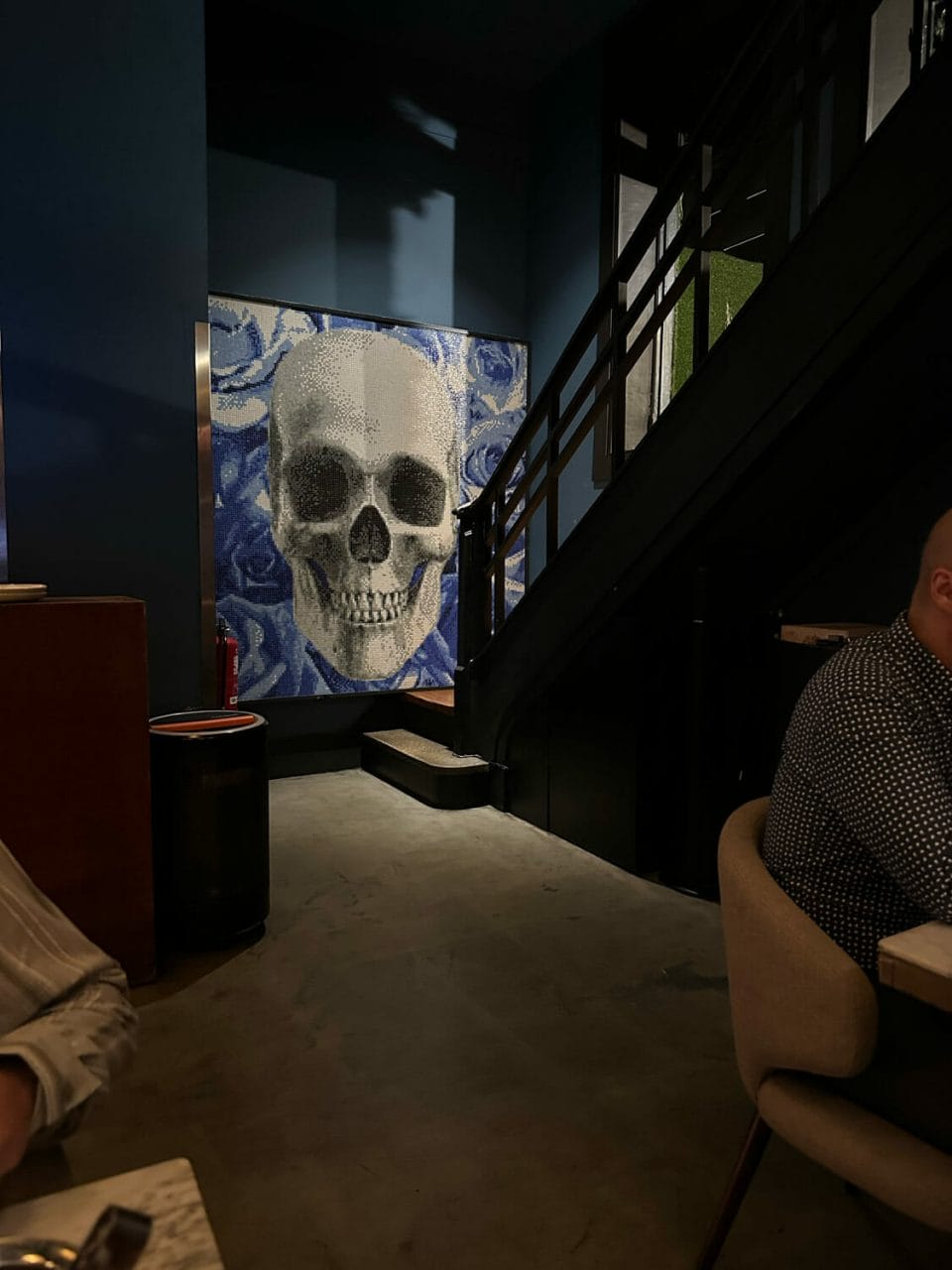 Interestingly, KOB only serves beef from around the world. For example, they had not only Portuguese beef but also beef from Argentina, the USA, Ireland, etc.
KOB by Olivier
The restaurant was simply decorated yet felt upscale and trendy. The menu was extensive and had a nice assortment of appetizers and side orders.
We started with a drink from the bar. I have to say that this was one of the best cosmopolitans I have had in a very long time.
Next, we had a goat cheese puff.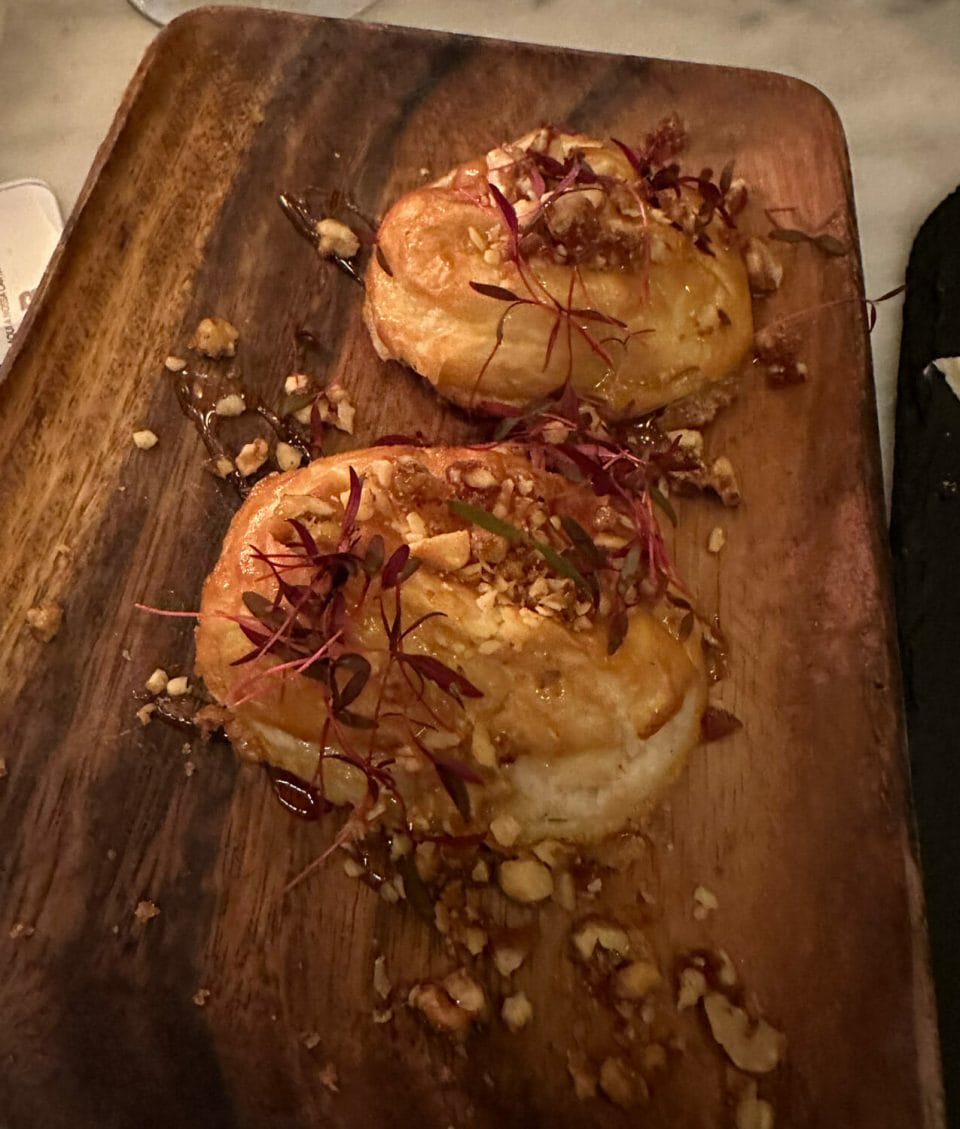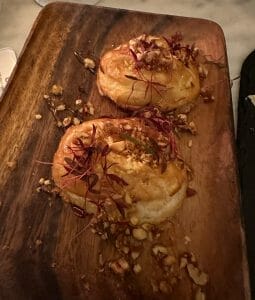 Followed by our main course, which was nicely displayed on a wooden block. I had the Portuguese filet mignon. My husband had Argentinian rib eye.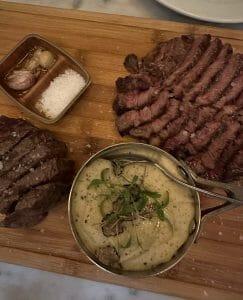 The wait staff
I thought that KOB had one of the best wait staff in Portugal. The waitress was so attentive to our needs. Everywhere else, the wait staff seemed to disappear or overcharge us for things we didn't order. There were even times when we ordered something and never got it.
This did not happen at KOB. The wait staff and the restaurant impressed me.
Impression
I would highly recommend going to KOB if you are visiting Porto. The beef had amazing flavors and tasted incredible.