Lou is set in a small little freestanding house at 1304 McGavock Pk in Nashville. They are also open on the weekends for brunch and during the week and weekends for dinner.
We were seated at a small table by the window of the house. There were so many interesting choices for breakfast. I ended up being bad and going for the buckwheat pancake. The other people in my party ordered breakfast sandwiches. We were all delighted with our choices.
For Breakfast Starter
We ordered the daily pastry. It was a zucchini cake with butternut frosting. It tasted like a delicious piece of cake. Also, not in my wheelhouse but I loved it!
Then the following followed: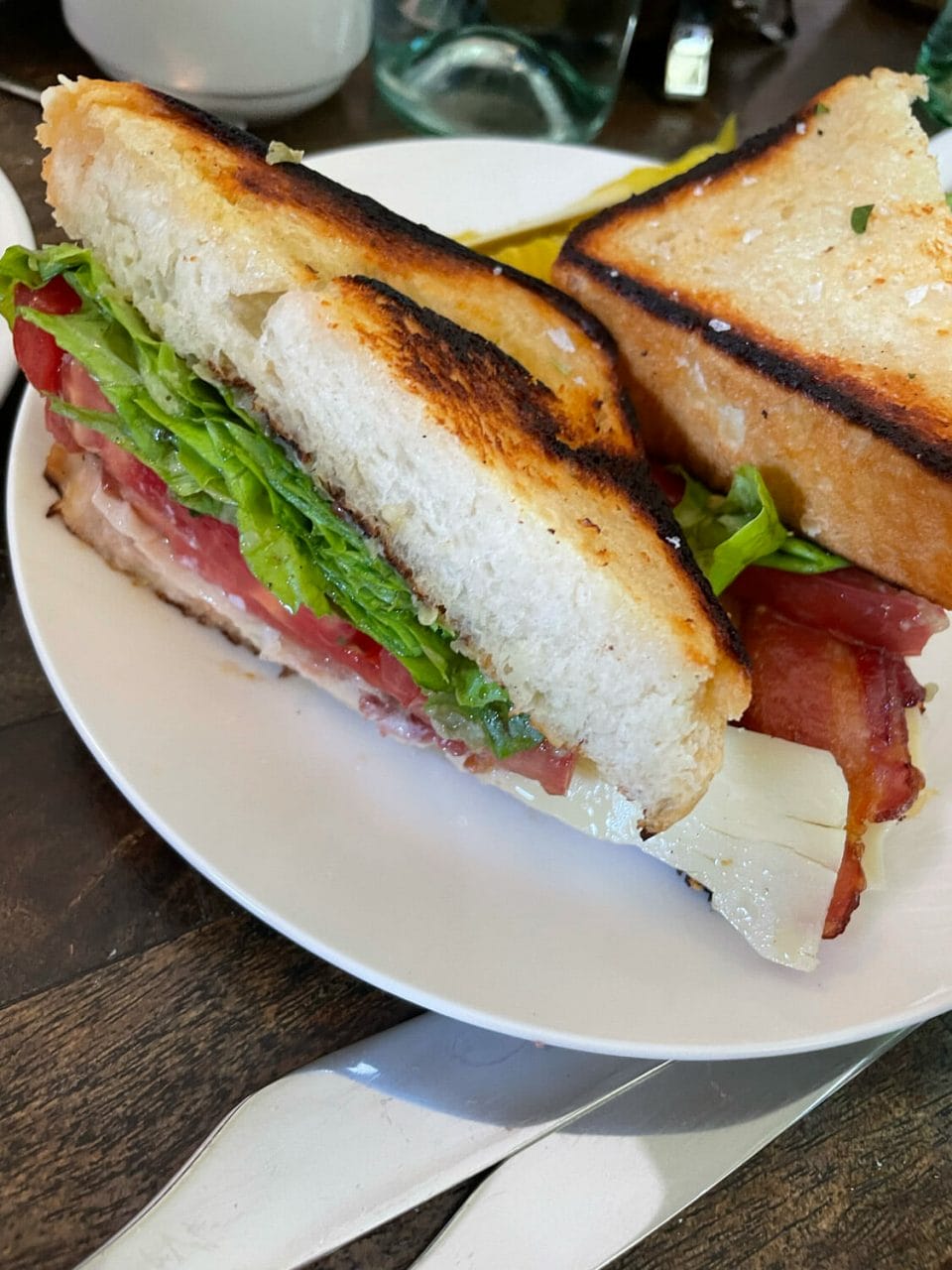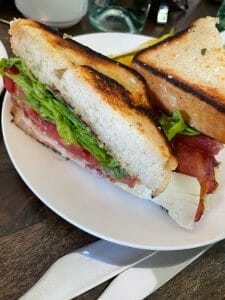 BLT at Lou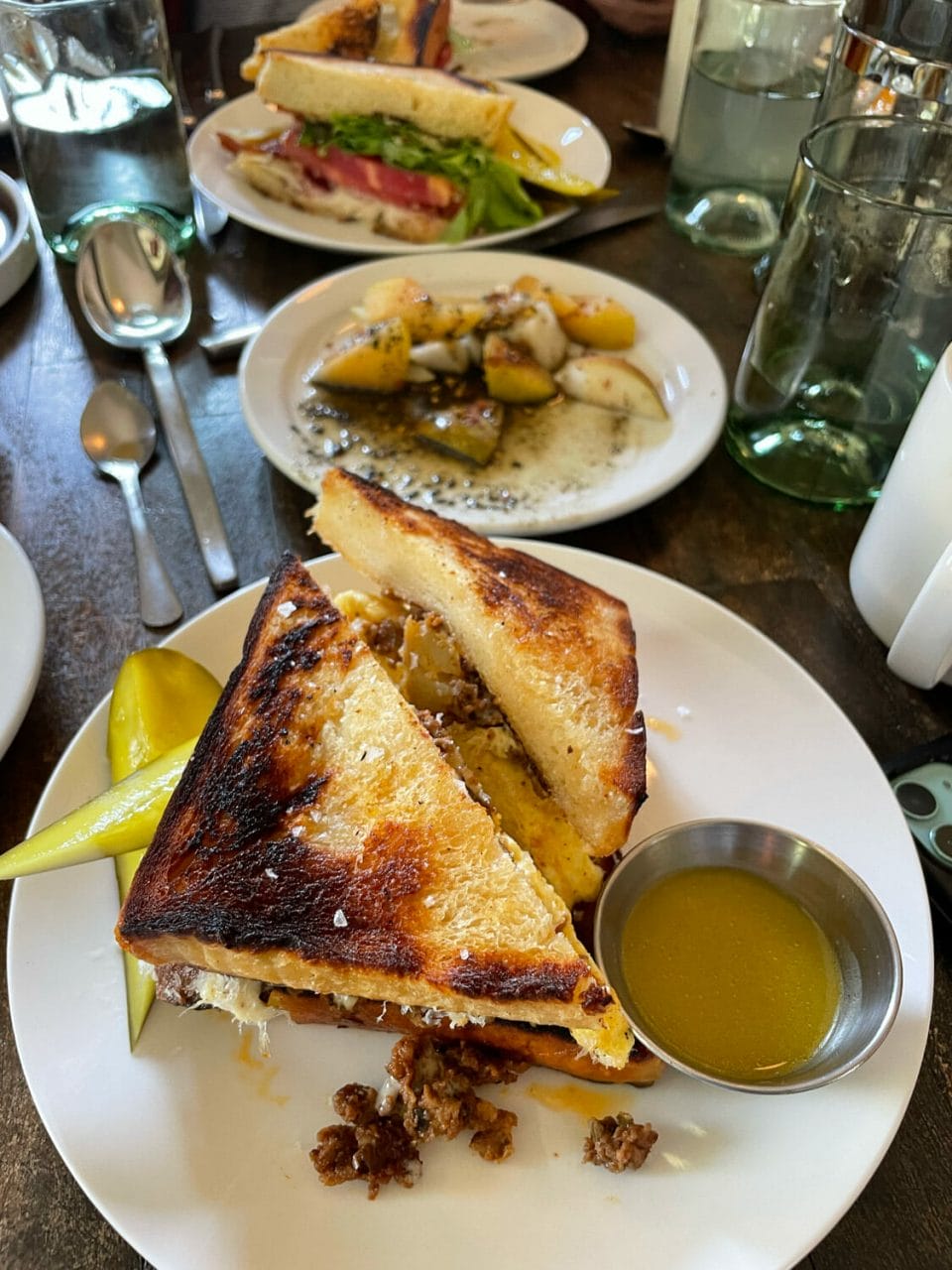 Breakfast Sandwich at Lou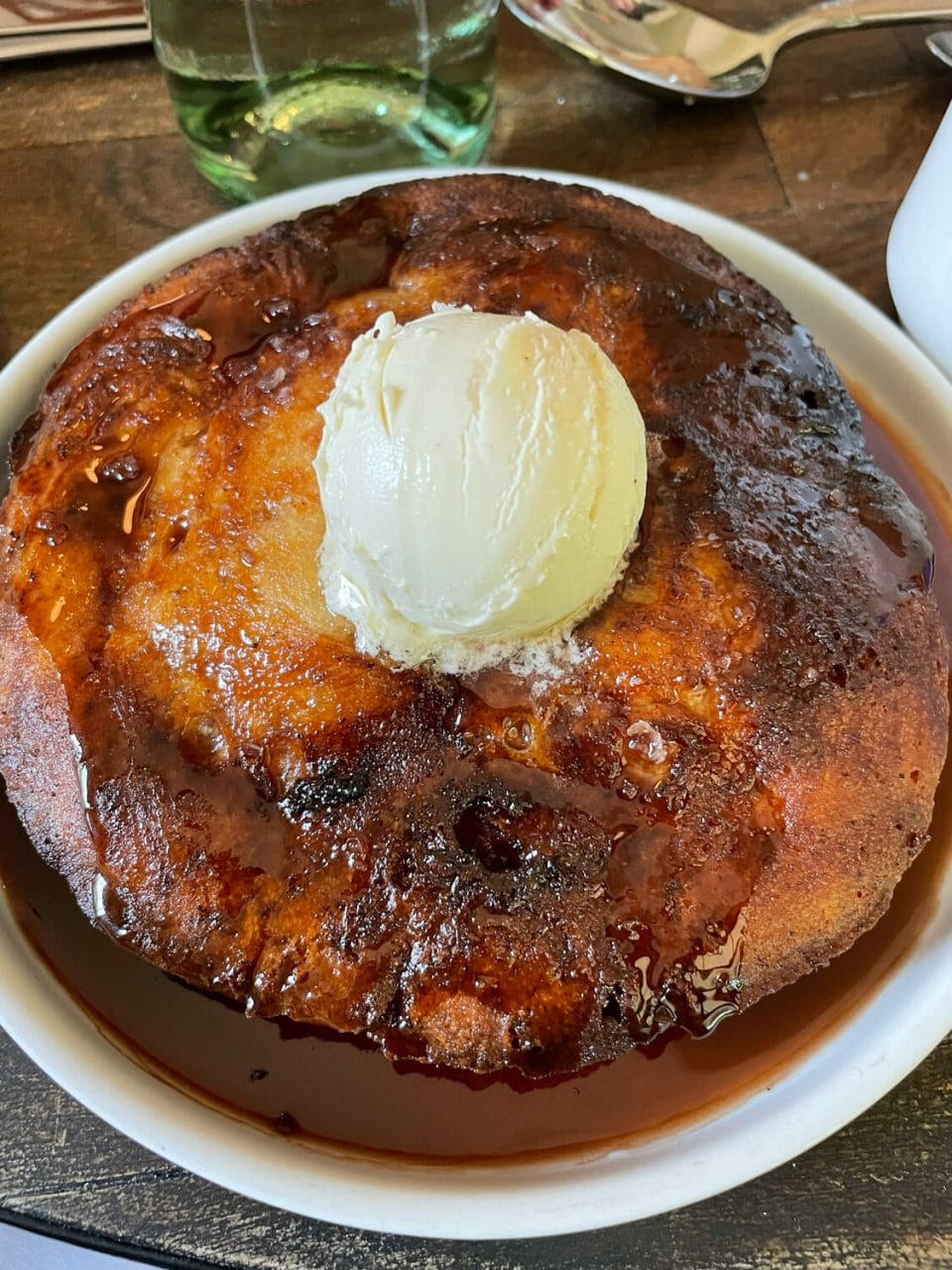 Buckwheat Pancake at Lou
Here is the menu:
Would I Recommend it?
I would certainly recommend Lou. It was fun, different, and interesting, especially for brunch in Nashville.