For my birthday, six of my runners gave me a very generous gift card to the Union Square Hospitality Group. Although my birthday was months ago, I decided the time was right to use it. My family and I went to the Union Square Cafe in Manhattan. Here's my review and what we ordered.
There was a prix fixe menu. However, when we added it up, it didn't make sense to get it. So, we ordered four appetizers for the table, which were five of us.
Here's what we ordered:
Hamachi Crudo – The fish just melted in your mouth. It was delicious.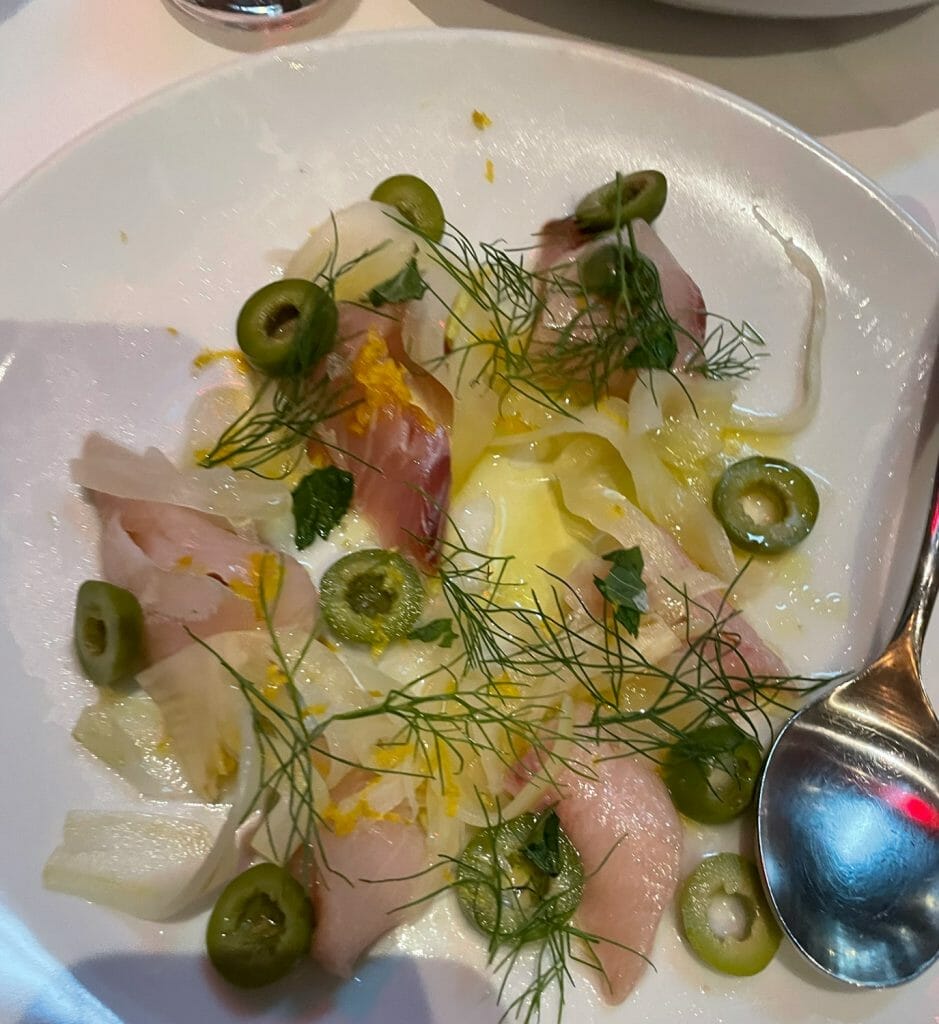 Heirloom Tomato Salad – This was also delicious, especially with the hint of goat cheese.
Bibb Salad – This was a traditional salad using butter lettuce and had a tangy dressing.
Stracciatella Fatto in Casa – This was a cheese spread. It was absolutely delicious.
Our Entrees consisted of:
Mafaldine All' Anatra – which was a duck ragu, pistachio, and amaro. I thought it was pretty spicy and ate half of it. It was tasty but it had a heavy hand on the pepper.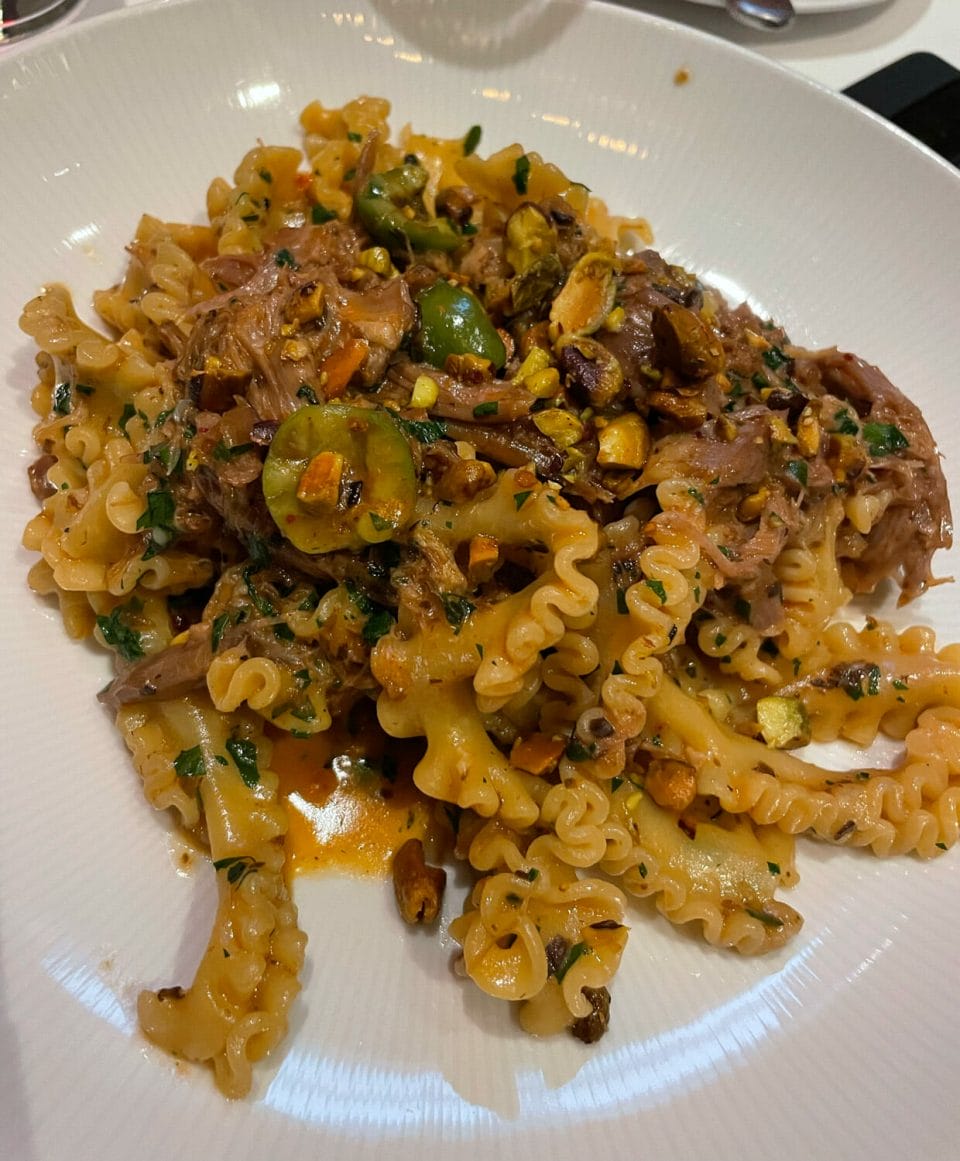 Fettucini All Limon – This was a traditional style of fettucini alfredo except the cream was lemon and bread crumbs.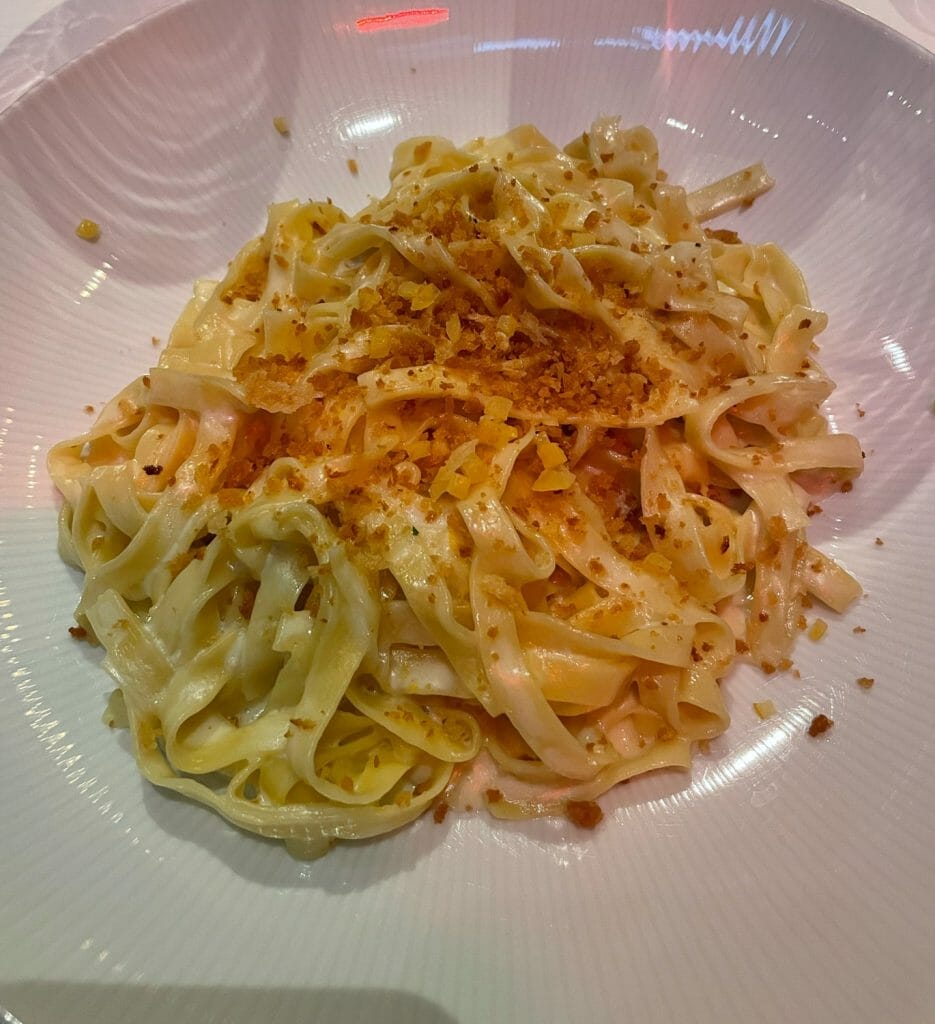 Roasted Duck Breast – Which looked beautiful. My husband ordered this and ate the whole thing, so I assume it was excellent.
Lamb Chops – My son had the lamb chops. They looked amazing as well.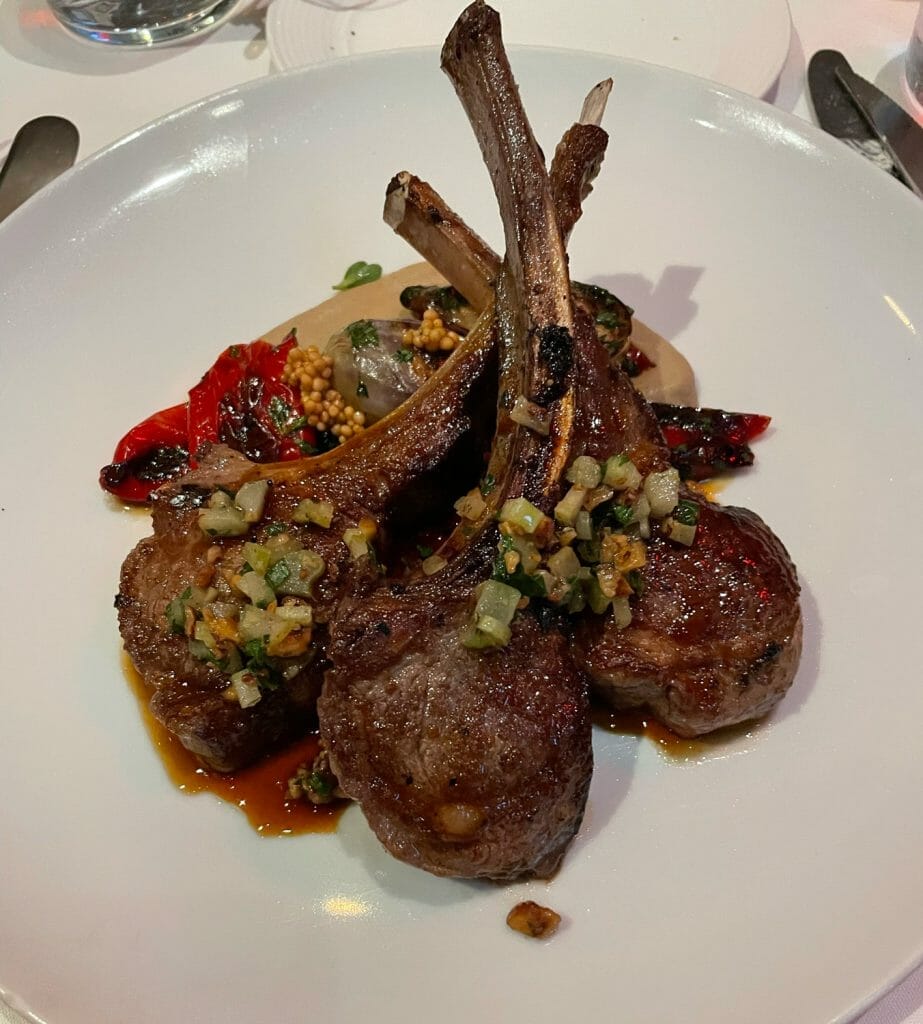 Desserts:
Union Square Cafe had a lot of interesting desserts. We had the following: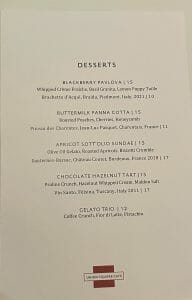 Blackberry Pavlova – which was a cream whipped with basil and lemon poppy. Yummy!
Apricot Sott'Olio Sundae – This was amazing. It was Olive Oil gelato with roasted apricots and a biscotti crumble.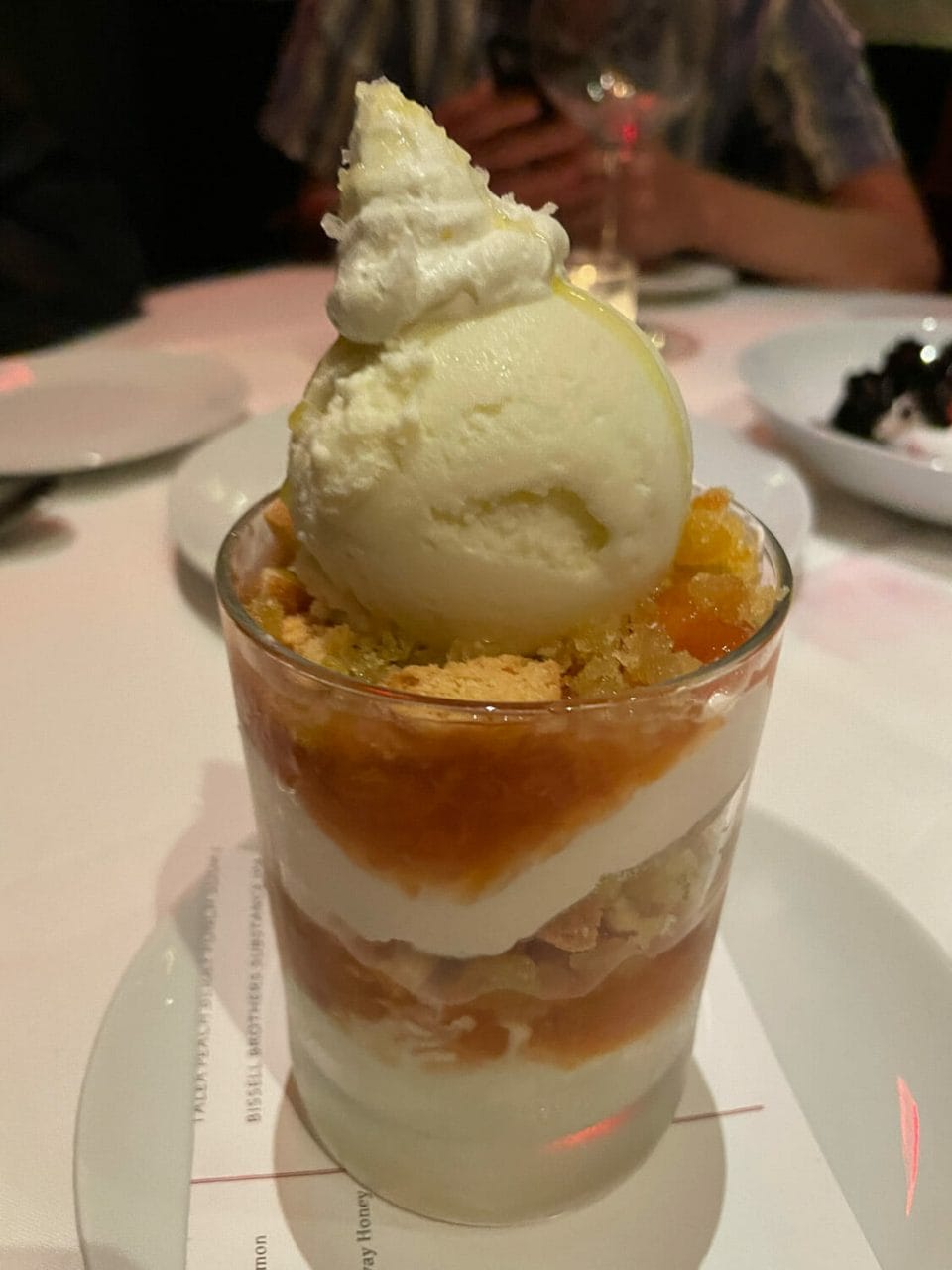 Chocolate Hazelnut Tart – I didn't love this. It was very rich and chocolaty. It included praline crunch and hazelnut whipped cream with salt. The salt was prevalent.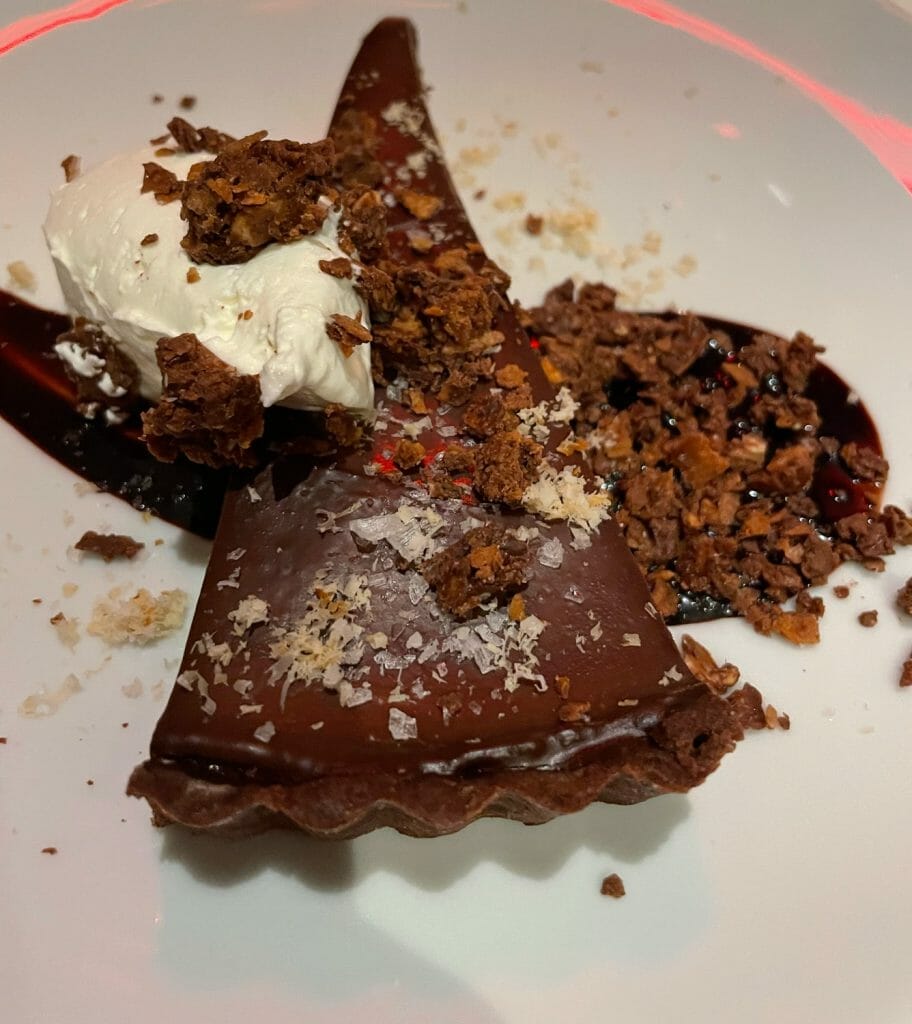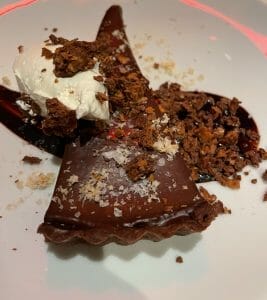 What did I think of the Union Square Cafe?
The ambiance was nice. It felt like a trendy NYC-style restaurant, which it was. The wait staff originally seated us in the middle of the floor but I asked for a table that was a little more secluded in the corner, and they switched us right away.
The wait staff was on top of everything. They came by and poured the wine and water, several times. The waitress was very accommodating.
As for the food, it was excellent. Although I didn't love my pasta dish, everyone else loved their meals. I thought the appetizers were all excellent and I especially liked the desserts. My favorite was the apricot sundae.
Would I recommend the Union Square Cafe?
I would absolutely recommend the Union Square Cafe and may even consider it for a business lunch or dinner.