When I was in Nashville, I went to the National Museum of African American Music. The museum is located at 510 Broadway in Nashville, Tennessee. It's right in the heart of the city and very close to Honkey Tonk row.
The museum recently opened in September 2020 and is a full multi-media experience.
Interestingly, when you purchase tickets, you are given a bracelet. The bracelet enables you to download the music you listened to and create an MP3, which was so awesome!
As you enter
After purchasing tickets, you will be escorted to a movie theatre where you will be shown a movie about how African American music got started in the plantations. The movie is short and the doors open into an immersive experience.
Art Exhibition
When we entered the museum, we went in one direction and saw an art gallery with the coolest paintings of some of the greatest performers. What I thought was interesting was that you could buy the artwork right off the walls if you wanted.
There are several galleries. Each has interactive exhibits.
After that, we saw was an animated timeline that linked American history with American music history. It started with Southern religious music. There was a room where you could sing along with a Baptist choir. I stood outside the room as a couple sang the song and when it was over, they replayed the scene with the couple standing next to the choir singing. It was so cool.
The museum then takes you to the time when blues started and morphed into jazz in Harlem in the early 1900s.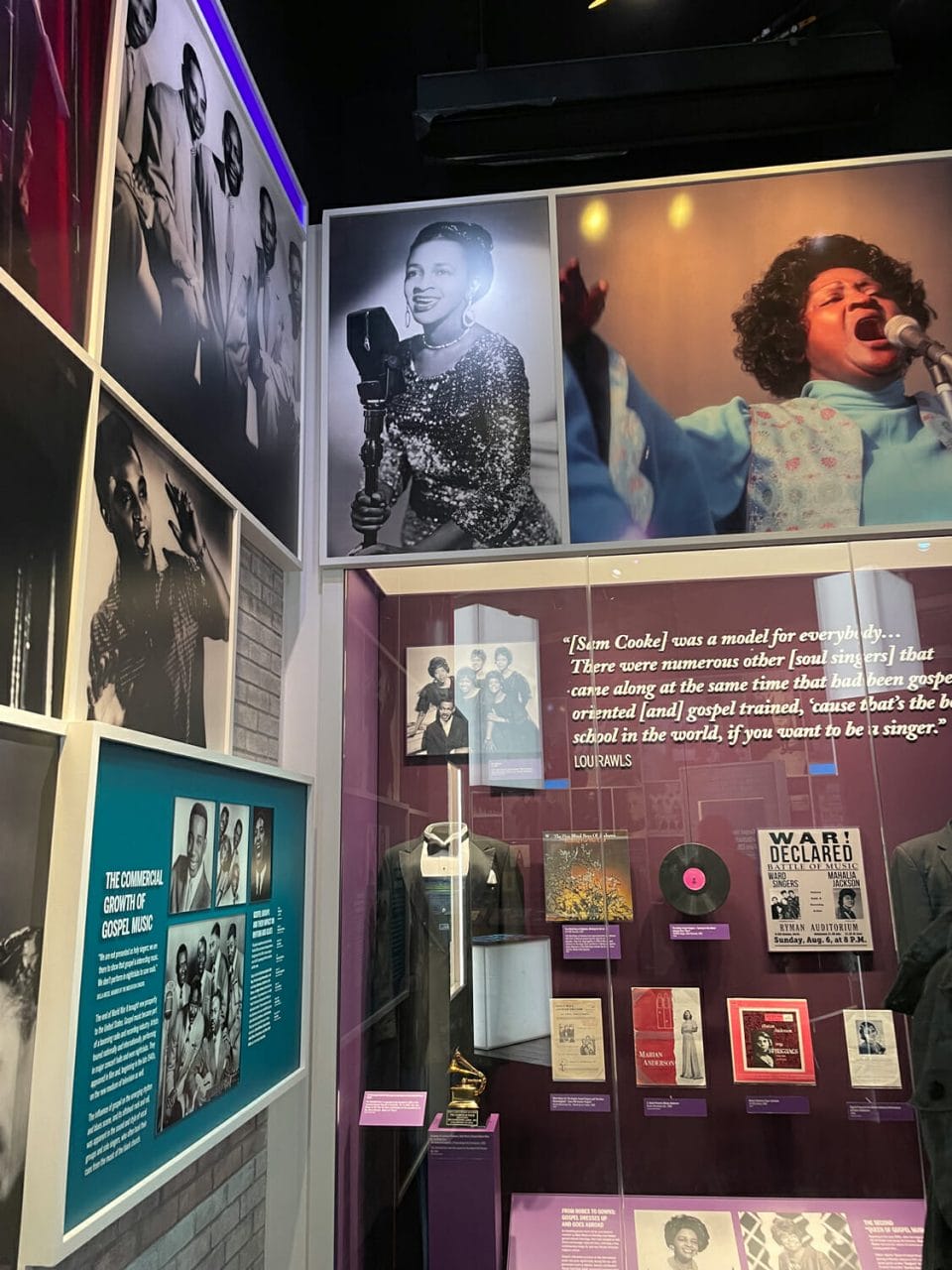 You feel like you're walking through American History
After leaving Harlem in the 1900s, you enter the Civil Rights section and listen to the songs of that day. Then finally you go through another section that takes you through Motown to R&B.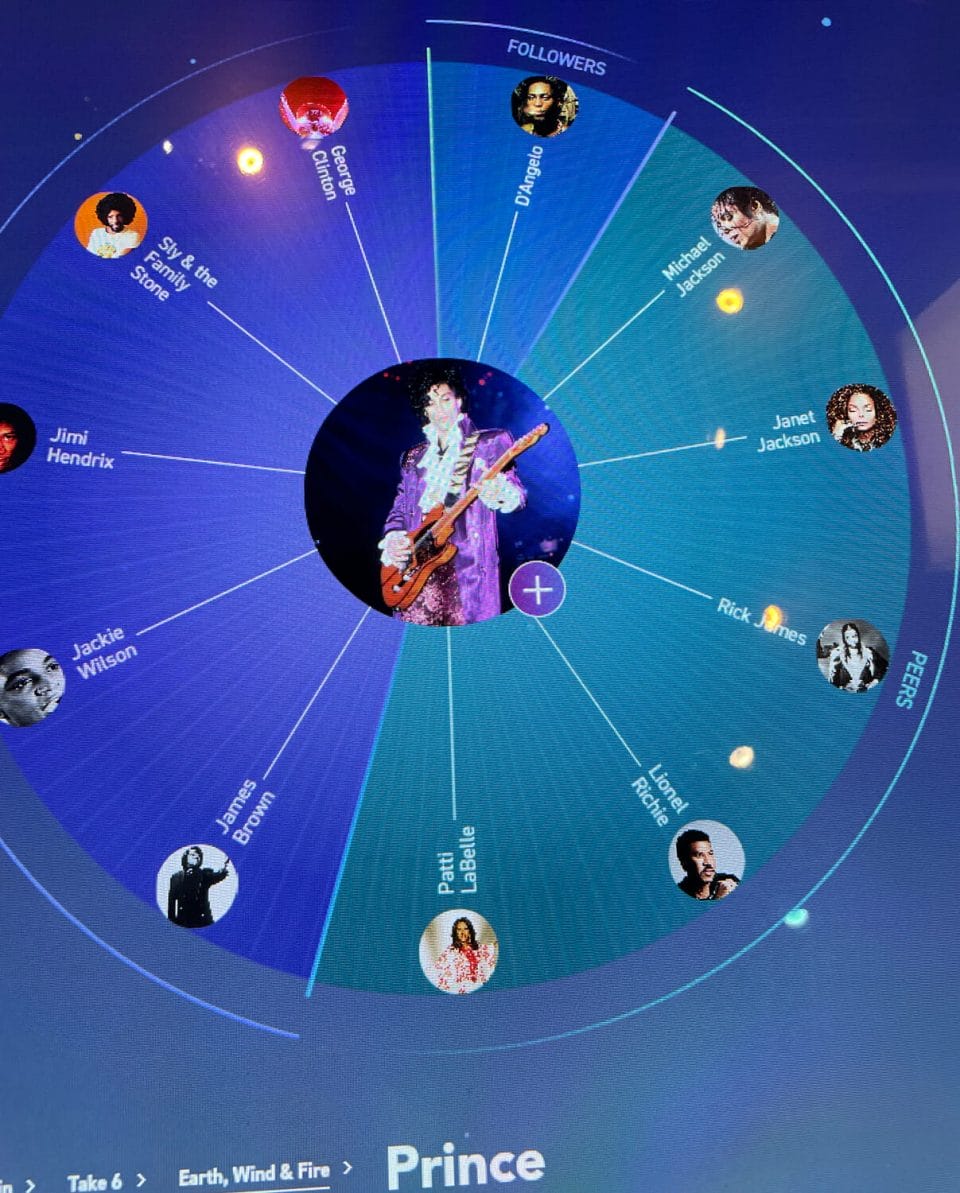 There are movies, interactive listening booths, and even an area where you can dance to a disco beat. Throughout each section in the museum, there are listening wheels that you can check out different artists, see their influencers and their peers and also listen to all. The bracelet enables you to download the music, making it a special takeaway.
Would I recommend it?
It was so much fun. I didn't want it to end. I absolutely loved this museum and would highly recommend it. African American Music is so much a part of our culture and our lifestyles and Nashville made a great decision to include this museum among all of the other music museums in the town.
You can buy tickets in advance or get them there. Here's the website: https://nmaam.org/