I'm always intrigued by the way businesses treat their customers.  The other day, for example, I called Barney Greengrass, a local New York City restaurant on the upper west side that has the most amazing bagels and fish. I wanted them to send a package to a friend in California. When I couldn't reach anyone on the phone, I decided to use the Internet and order through their web site.
I ordered a dozen bagels and a pound of smoked nova.  The price was $50.  I thought it was a little expensive but I wanted to send something authentic from New York City. After I entered my credit card, I clicked on submit and my order was placed.  When I saw the confirmation email saying that the shipping was also $50 and that the order would now be $100, I decided to cancel it.  That's ridiculous!
I left Barney Greengrass a message and also sent them an email.  The next day, I received an email confirmation saying that my order has been canceled and I also received a personalized phone call from the staff.  "It doesn't matter why you canceled the order," the associate told me. "We just want you to be happy."
And happy I was. Until a similar situation happened.  This time with a jewelry designer who I love.  Her name, Tarina Tarantino and she has a store in Soho.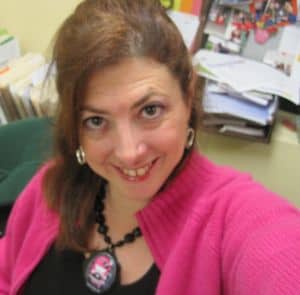 I was first introduced to her sparkly, crystal jewelry a few years back when I was on the west coast.  I fell in love and continued to be a loyal customer through the years ordering on the Internet.  A few years ago, they opened their Soho store and I was in heaven!
The other day, my daughter and I were in Soho and we went into Tarina Tarantino. We picked out a bunch of pieces to purchase, brought them home and was eager to wear them.
We both bought the same pair of earrings. When I went to use mine, a crystal came out.  I told my daughter and she told me that the same thing happened to her.
I called the store. No one was there. I left a message. I called again. This time a woman answered the phone. "Can you come into the city to drop off the earrings?" she asked me.
"No, I live on Long Island and I have a city office but it's uptown. I really don't get to soho often," I said.
"Ok, don't feel bad about this situation," she said, "it happens all the time to these earrings."
She also told me that I could mail the earrings to her but that she would have to charge me a delivery fee to return them. I really felt that that was absurd!  Here, I purchased expensive costume jewelry and the store will nickel and dime me to have the earrings fixed and sent back?  I was upset but I sent the earrings.  Now I have to wait a few weeks before I can go to Soho to pick them up.
Don't you think that they should have waived the shipping charge to make me a more satisfied customer?