My husband and I went to Steamboat Springs, Colorado during the first week of January. While in town, we frequented many restaurants that I wanted to share with you. Some were good and others not so good.  Here's the list:
Breakfast/Lunch Restaurants
Johnny B. Good
Located in the center of town, Johnny B. Good was a fun diner, offing breakfast all day and some hearty sandwiches. I had a cup of soup and a sandwich and thoroughly enjoyed them. I particularly loved the decor. Check it out below.
Creekside Cafe
Although this restaurant is known for its breakfast, I went there for lunch and ordered a turkey club, a cup of carrot soup, and a salad. Everything was so fresh and tasted exceptional.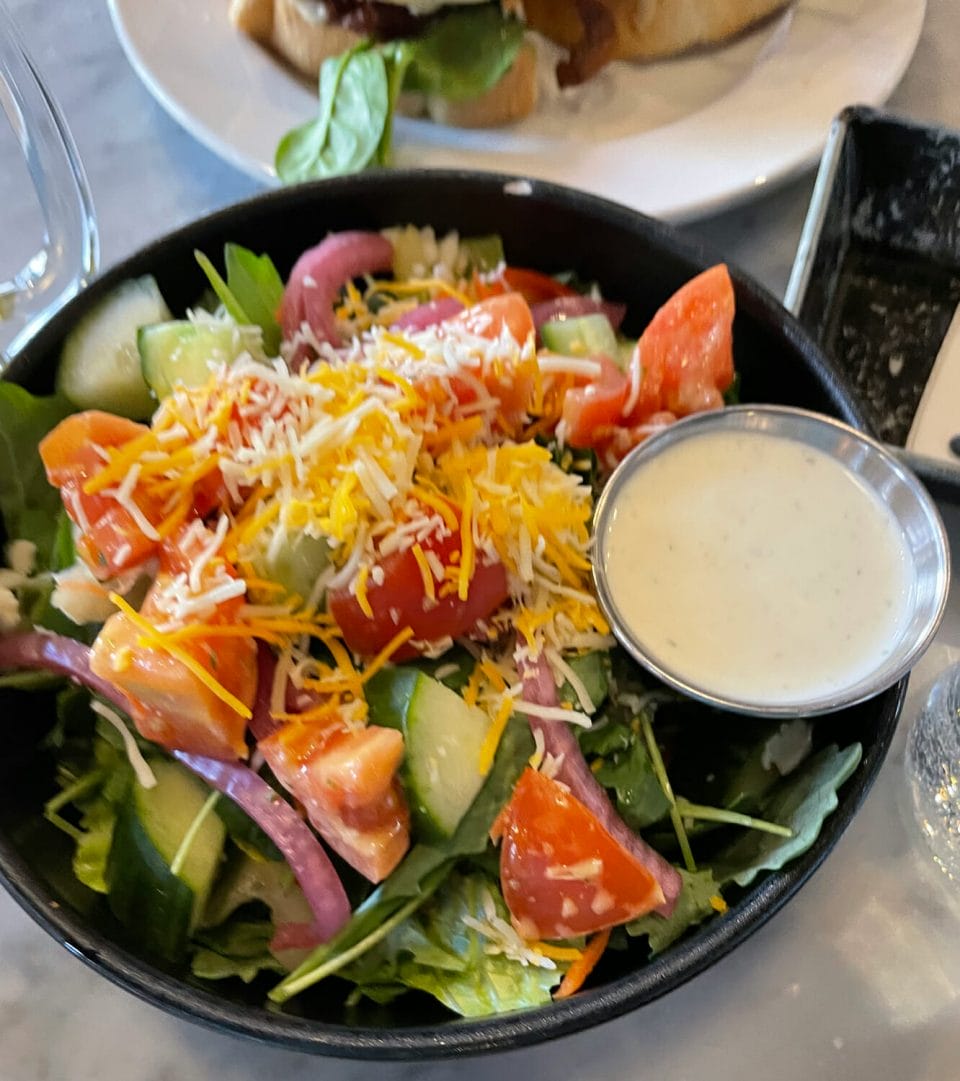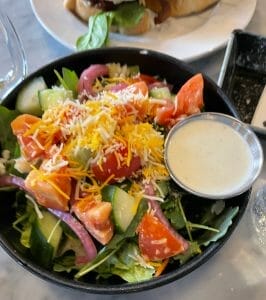 Snack Shack
This was a cool-looking breakfast/lunch place. I ordered a turkey burger, but it wasn't that good. I also ordered soup. It was okay. The place looked better than the taste of the food.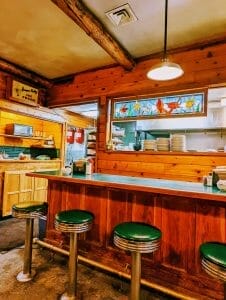 Dinners
Table 79
This hip restaurant was the first we frequented when we were in town. We sat on barstools facing an open kitchen and watched as the chefs prepared delicious meals. As we sat and waited, we learned that the chefs prepared portions during the day so when the busy dinner service comes, it makes it easier and faster to get out the dishes.
I ate the grilled trout. It was grilled and coupled with Chorizo root vegetable hash, pureed cauliflower, thyme, and hollandaise sauce. The hash, as the chef warned me, was very spicy. I couldn't eat it. But the trout was amazing!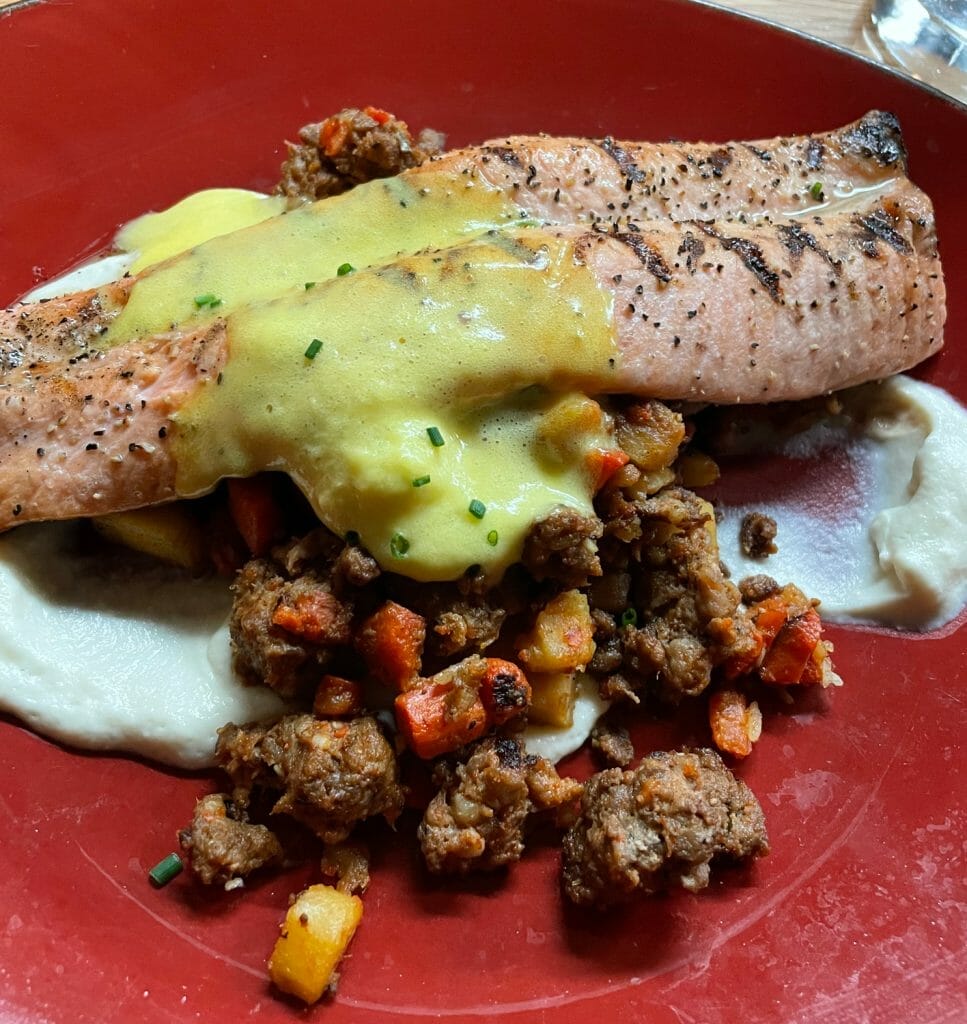 My husband had the Japanese Marinated Duck. It was served over fried rice. He loved it.
Ore House
This was an interesting place. I didn't love the food. It reminded me of the old Beefsteak Charlie that was very popular in the Northeast in the 70s. The Ore House specialized in beef. They served a salad bar and the beef came with potato. There was no vegetable. They gave you a lot of food but it was nothing out of the ordinary.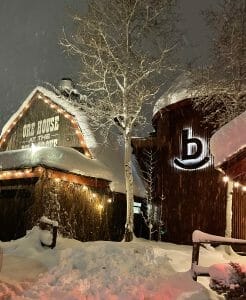 Besami
We went to one of the few Spanish restaurants in town called Besami and had a couple of tapas including a shrimp dish. It was very tasty.
I also had a Paella. It wasn't what I thought it would be. I didn't love it. I guess having had some of the best Paella in the country in New York City, I was a little biased.
Primrose
Primrose was the best restaurant that we frequented at Steamboat. It was a trendy continental cuisine, that offered a variety of interesting dishes. I started my meal with an espresso martini. It was delightful.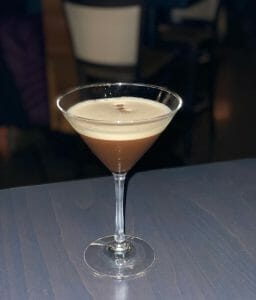 I ordered the short ribs over carrot puree with grilled carrots. My husband had the New York Strip Steak with twice-baked potato and grilled carrots. Both dishes were excellent!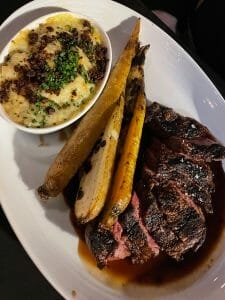 Tahn Omakase
I would say this was my second favorite restaurant in town. Here we started with poke salad consisting of fresh salmon, tuna, and white tuna. Following that, we had Gyoza, Kyoto Roll, and Sash Roll. That was plenty of food! I absolutely loved the Kyoto Roll which consisted of tempura shrimp, avocado, Canadian snow crab, bigeye tuna, and eel sauce. It was amazing! I couldn't get enough of that one!
When we heard that NY Cheesecake was for dessert, we couldn't pass. It was "out of this world." This was the best cheesecake I ever had.
I'm sure there are lots of good restaurants in Steamboat. If you go to one and love it, please comment below!