Quality Meats, a restaurant on 57 West 58th Street in NYC, offers a culinary experience that combines quality ingredients with exceptional flavors. From the ambiance to the service, it is clear that attention to detail is a top priority here.
The Appetizers
The tomato salad with bacon was a refreshing and savory start to the meal. The combination of juicy tomatoes,  crispy bacon, and blue cheese,  created a delightful balance of textures and flavors. The salad came with onion rings. It was a perfect summer dish that showcased the freshness of the ingredients.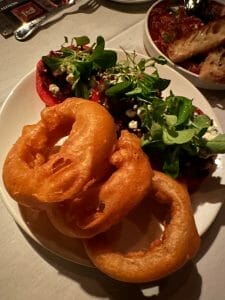 However, the Tuna Tartare had a slightly disappointing aspect. While the tuna itself was undoubtedly fresh, the excessive amount of pepper overwhelmed the delicate flavors of the fish. It would have been more enjoyable with a lighter hand on the seasoning, allowing the natural taste of the tuna to shine through.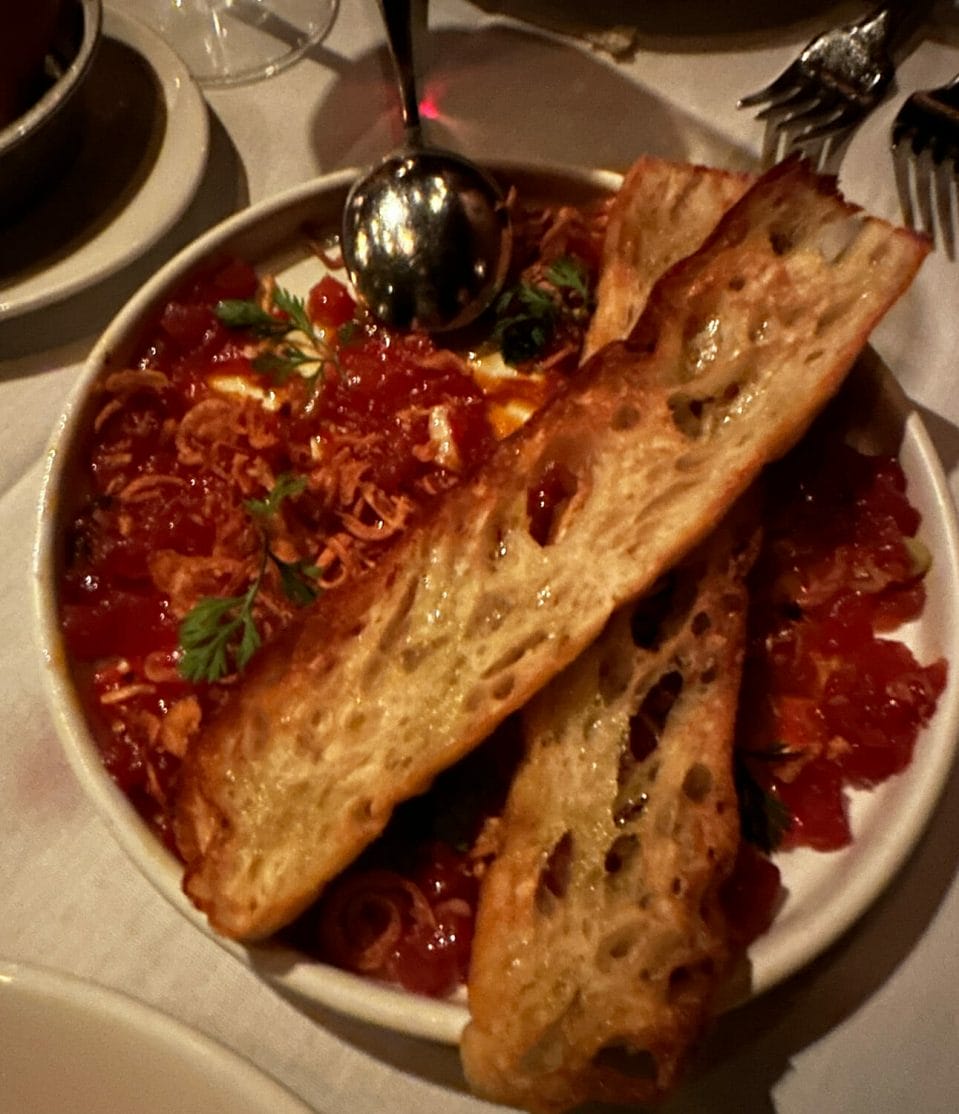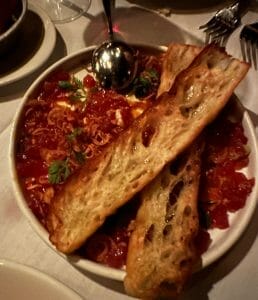 The Main Course
Moving on to the main courses, the Dover Sole was a standout. Cooked to perfection, the fish was tender and flaky, accompanied by a delicious sauce that complemented its delicate flavor. It was a true testament to the restaurant's commitment to quality and skillful execution. On the flip side, I found many small bones in the fish, which I wasn't thrilled about. But overall, the taste was superb.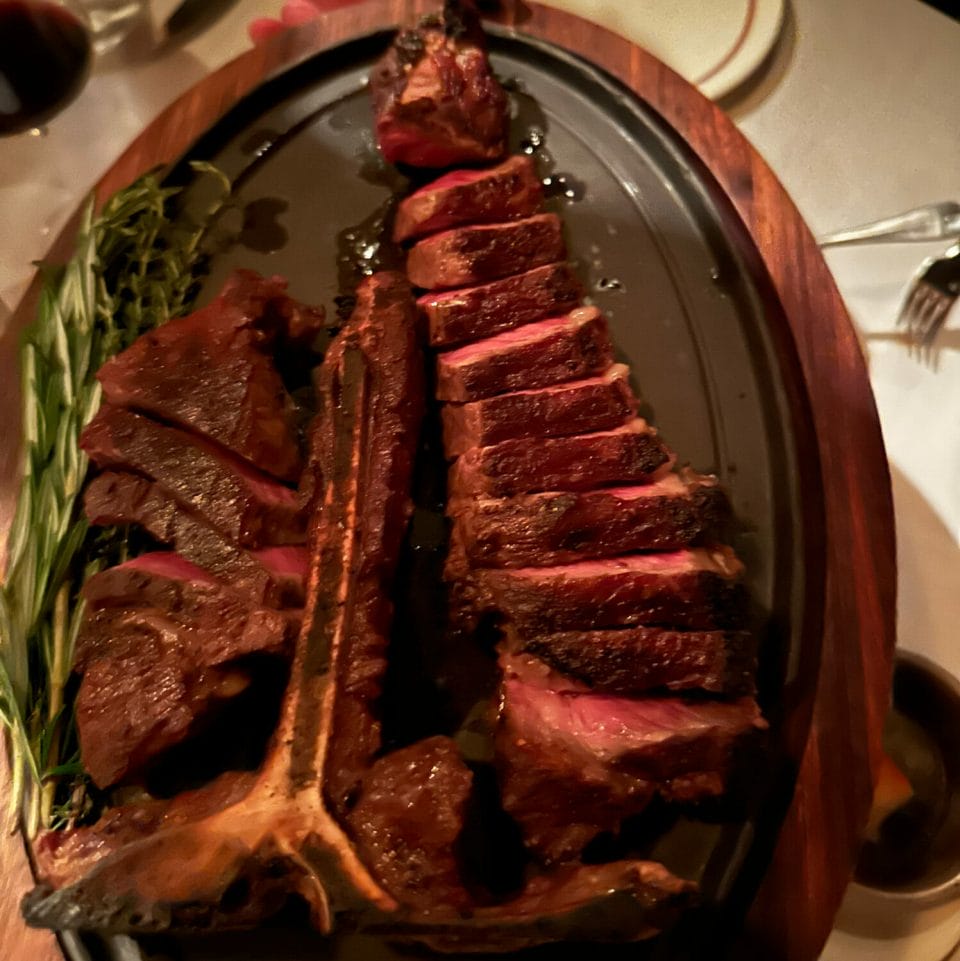 The porterhouse steak, enjoyed by both my husband and son, was the epitome of a classic steakhouse experience. Juicy, flavorful, and cooked to the desired temperature, it satisfied their carnivorous cravings. I had a taste of the filet mignon and it just melted in my mouth. It was delicious.
The sides of corn creme brulee and potato chips added a unique twist to the traditional steakhouse fare, showcasing the creativity of the chefs.
The Wait Staff
In terms of service, the staff at Quality Meats on 57th ensured a memorable dining experience. Attentive and knowledgeable, they provided excellent recommendations and accommodated any requests with professionalism and grace. When we told the waiter that we didn't like the tuna, he immediately took it off the bill. 
The waiter also generously gave us a strawberry shortcake ice cream that was "to die for."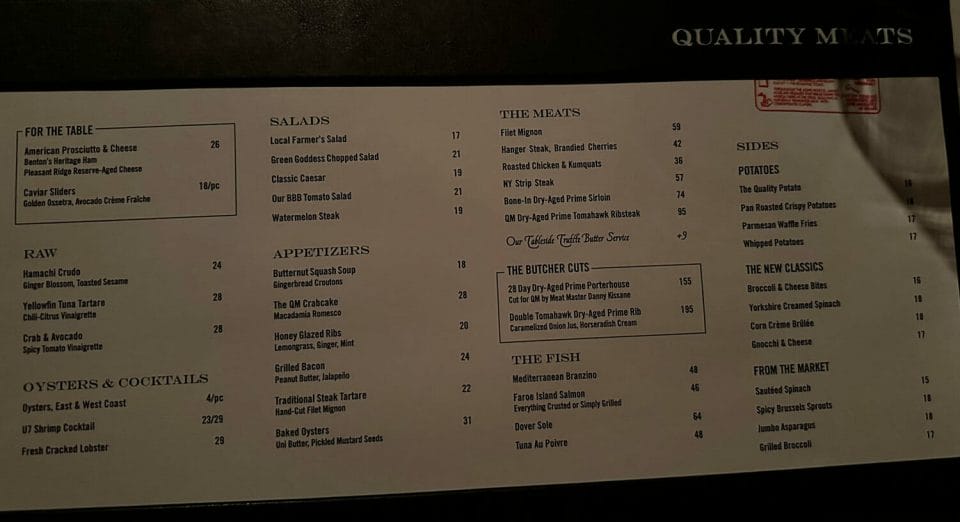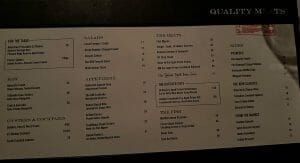 Would I recommend it?
Overall, Quality Meats on 57th offers a memorable dining experience with its high-quality ingredients, skillfully prepared dishes, and attentive service. While the Tuna Tartare missed the mark with an excessive amount of pepper, the other dishes, such as the tomato salad and Dover sole, showcased the restaurant's commitment to culinary excellence. Whether you're a steak lover or seeking a unique twist on classic dishes, Quality Meats on 58th is a restaurant worth visiting in NYC.