Embarking on a Windstar Star Breeze cruise through Japan was an unforgettable experience, and I am excited to share the highlights of my journey with you. From the beautiful gardens to the bustling cities, every day was filled with adventure and discovery.
Windstar Star Breeze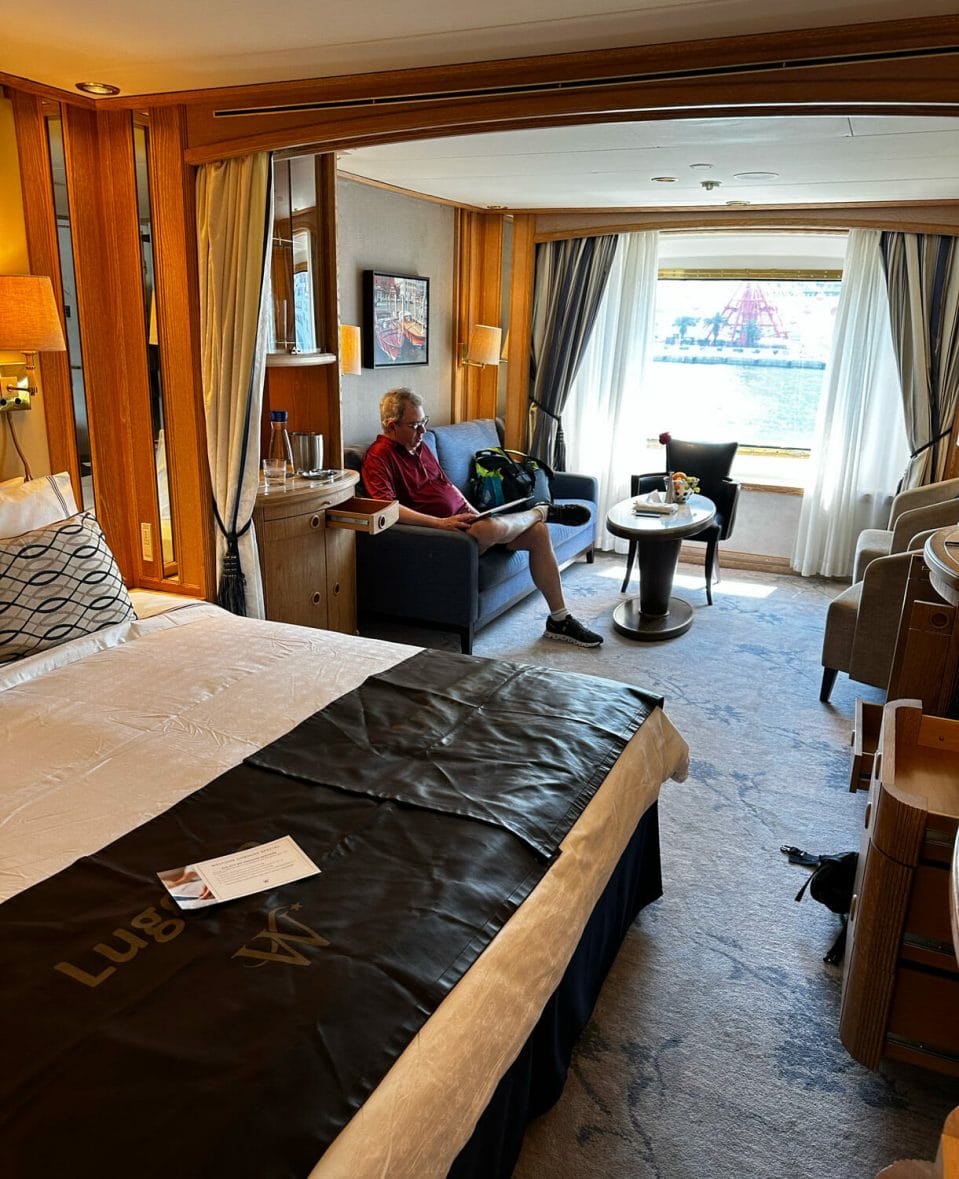 There were only 200 passengers on the Windstar Star Breeze cruise. The cruise started in Kobe and ended in Tokyo. It went around the southern coast of Japan and traveled to Busan, South Korea. Then, headed to Nagasaki and some smaller ports.
The cabins were particularly large and the food was amazing. Every night we got a French-style meal, and entertainment in the lounge, and then to bed for an early start.
Day 1: Tomatsu – Home of the Udon Noodle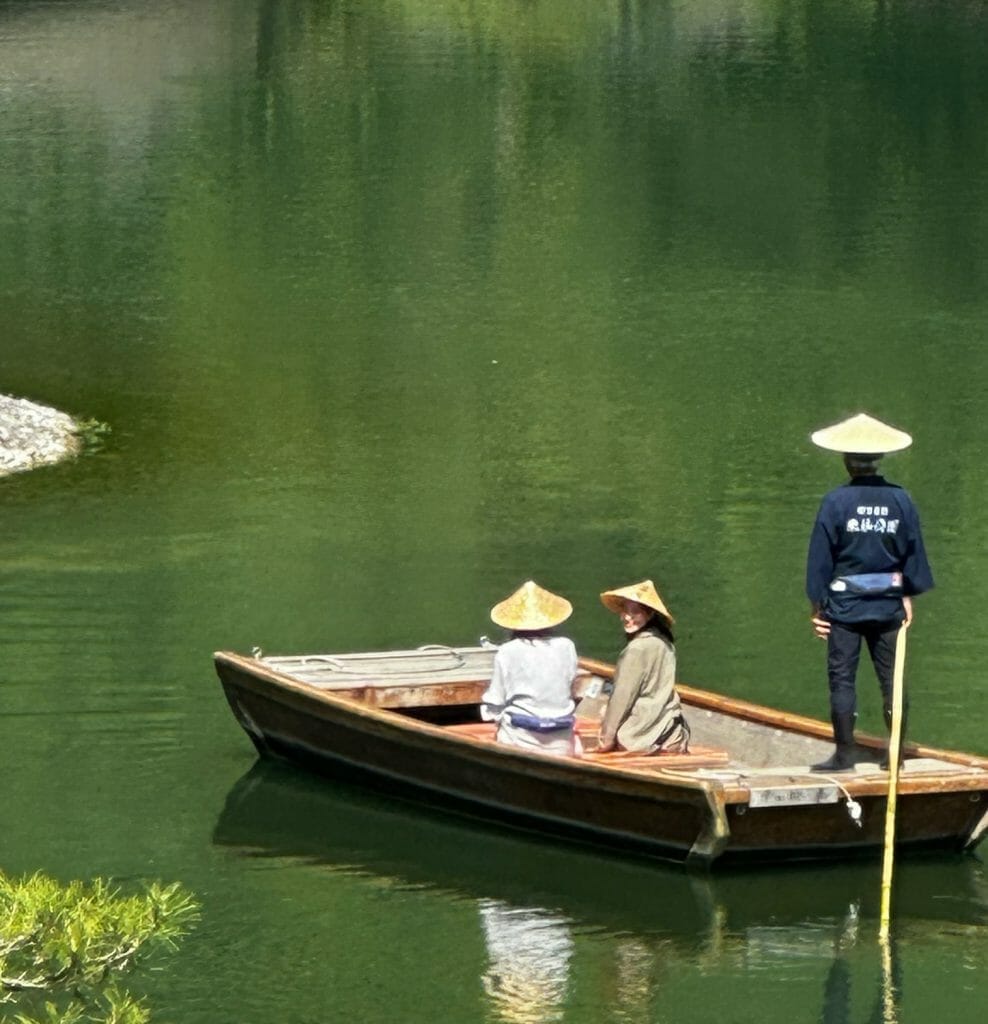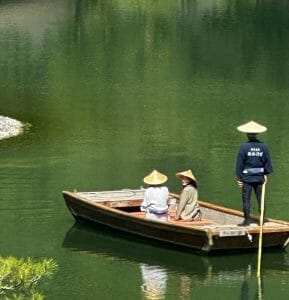 Our first stop was Tomatsu, where we visited the magnificent Ritsurin Garden, believed to have been started in the late 16th century. This stunning garden is considered one of the most beautiful in the world, with a rich history spanning over 400 years. We also enjoyed a traditional Japanese tea ceremony at the Higurashi-tei Teahouse, sitting on the floor and sipping green tea.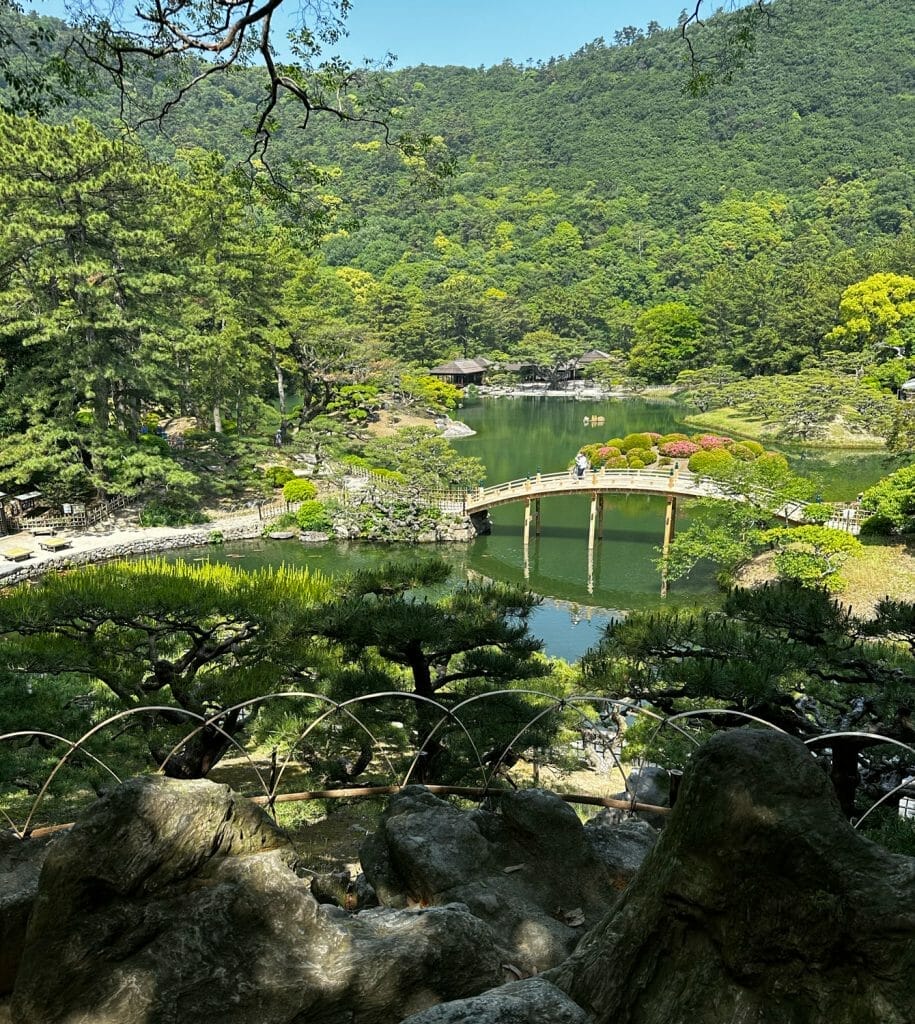 Afterward, we explored a local shopping mall, which featured high-end stores like Louis Vuitton, Tiffany, and Rolex, as well as more affordable options.
We couldn't leave the area without trying Udon Noodle Soup. In the shopping mall, we saw a place with lots of Japanese businessmen and women so we stood in line and ordered Udon Noodle Soup with Shrimp. It was delicious.
Our day in Tomatsu concluded with a visit to Tamamo Park and a picturesque castle on the water.
Day 2: Tomonaura – A Quaint Fishing Village
Instead of heading to Hiroshima, our cruise made an unexpected stop in Tomonaura, a charming fishing village. Armed with a map, we spent 45 minutes exploring shrines, Buddhist temples, and Torii gates. We also visited a museum showcasing artifacts from a shipwreck and learned about the samurai who lost his life in the accident. They even had a concert just for our ship!
Day 3: Karatsu – A Day of Culture and History
In Karatsu, we admired the intricate paper mache costumes displayed at a local exhibition before strolling through the streets to a traditional upper-middle-class home.
In a middle-class home, we had a private tour guide. He showed us exquisite paintings on bamboo doors and unique cut-out designs that cast reflections on the walls.
We then made our way to the hilltop castle, passing by enthusiastic high school sports teams practicing their drills. Deciding to skip the steep climb up to the castle, we instead enjoyed interacting with the friendly students.
Day 4: Busan, South Korea – A Metropolitan Adventure
Busan, South Korea's second-largest city, is a bustling metropolis that exceeded our expectations.
We began our day at a magnificent temple built into a rock overlooking the water. Despite the crowds, the temple was a serene and spiritual experience.
Unfortunately, our beach visit was cut short due to the cold water and cool air, but we marveled at the impressive sand sculptures on display.
Day 5: Nagasaki – A Journey Through History
Our day in Nagasaki began with a visit to Glover's Garden, where we toured Dutch and English homes and gardens.
We then took a tram to the Peace Park, commemorating the tragic atomic bombing of the city during World War II. The museum provided a somber but informative look at the history of that fateful day.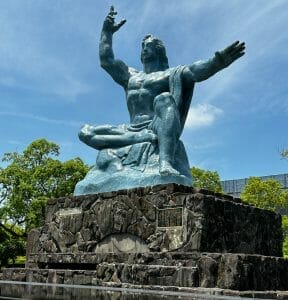 Afterward, we enjoyed a festive lunch in Chinatown before exploring a nearby mall and returning to our ship.
Day 6: Kagoshima – Volcanoes and Hot Springs
Then, we went to Kagoshima, where we took a ferry to Sakurajima, home to an active volcano. We marveled at the lava rocks and even stood on cooled lava during our bus tour around the island. The highlight of our day was soaking our feet in natural hot spring foot baths, with the volcano visible in the distance.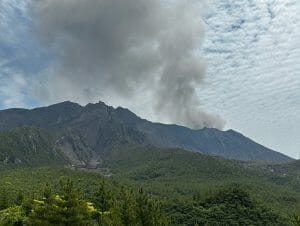 For lunch, we dined at Ajimori, an old-style restaurant specializing in pork dishes. We spent the rest of the day shopping in an upscale area before returning to our cruise ship.
Day 7: Shingu – A Day of Shrines and Shopping
Upon arriving in Shingu, we were greeted by a shuttle bus that took us into town. We decided to visit two shrines, one with a 530-step climb and the other on flat ground. Despite our apprehension about the steep steps, we chose to tackle the challenging climb first.
The uneven stone steps that led vertically up the mountain were nerve-wracking, and at some points, I even had to use my hands and knees to continue the ascent. It was a long way down, and the thought of falling was terrifying. So we sat on our butts and came down.
After descending, we moved on to another shrine, encountering additional temples along the way. The second main shrine was strikingly orange and an amazing sight to behold.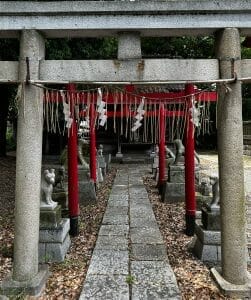 We then strolled along the river before heading to the shopping area, where we found great deals on pottery and bought rice bowls and soy sauce dipping bowls for ourselves.
Day 8: Shimizu – History, Culture, and Breathtaking Views
In Shimizu, we began our day by visiting Jirocho's sailor house, a two-story replica of the original home. Inside, we admired beautiful toys that serve as good luck charms for children and explored an upstairs room designed like a traditional school.
Next, we visited Jirocho's birthplace before continuing our walk and discovering a shrine. An older woman kindly guided us through the shrine, showing us a bell to ring for good luck and instructing us to bow and clap twice. The shrine itself was adorned with gold objects and surrounded by serene Japanese gardens. Behind the shrine, we found a peaceful graveyard.
Afterward, we visited the Minowa Imari Jinja Shrine, where we took time to meditate among the old Toriigates. The tranquility of the place was captivating, and we enjoyed taking photos and exploring the area.
Our next stop was the Vorkehr Museum, a maritime museum housed in an intriguing building with a garden shaped like an anchor. We admired boats and pottery on display before continuing our journey to the S-Pulse Dream Plaza.
The plaza featured a Ferris wheel, children's rides, shops, and restaurants. We enjoyed incredibly fresh sushi for just $24, savoring every bite of our meal. To cap off our day in Shimizu, we rode the Ferris wheel and marveled at the breathtaking view of Mount Fuji, while eating sushi.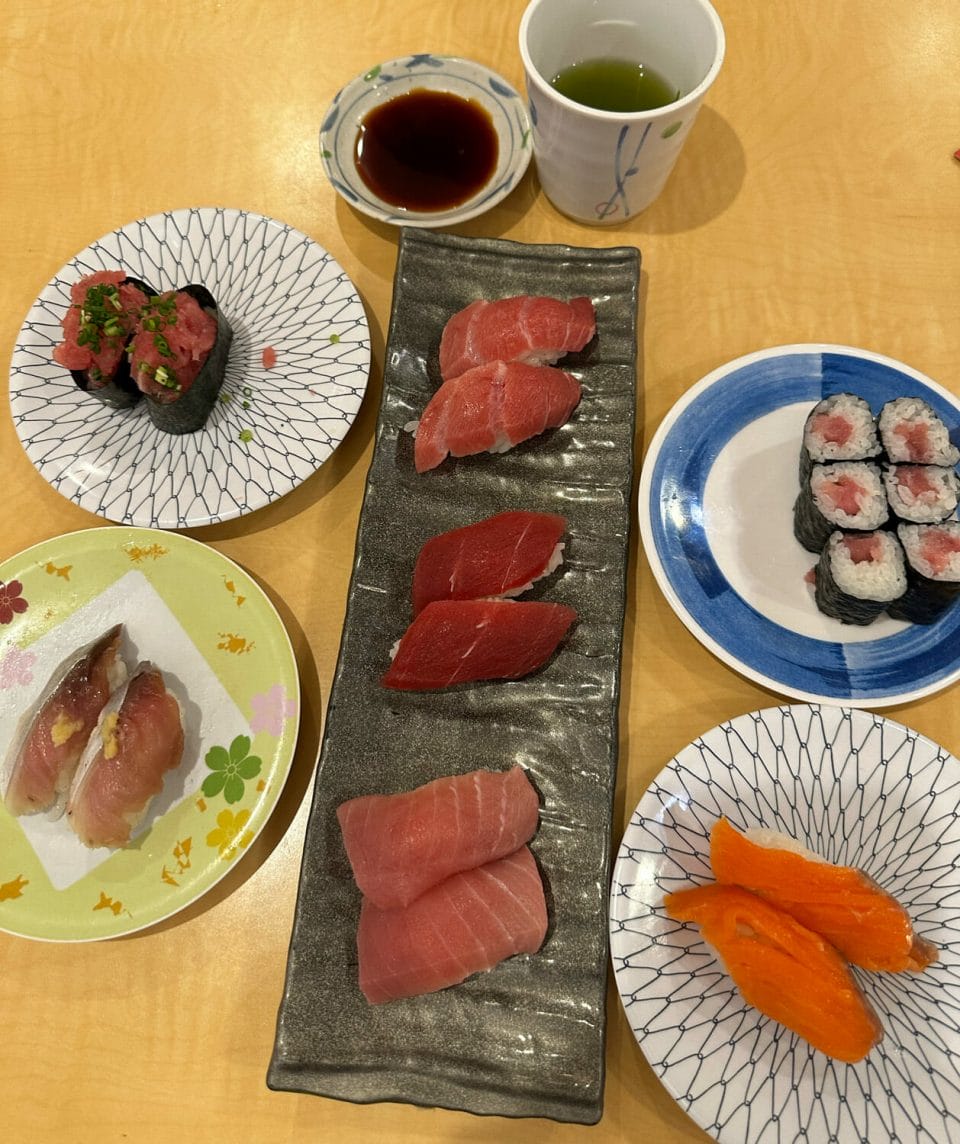 Day 9: Tokyo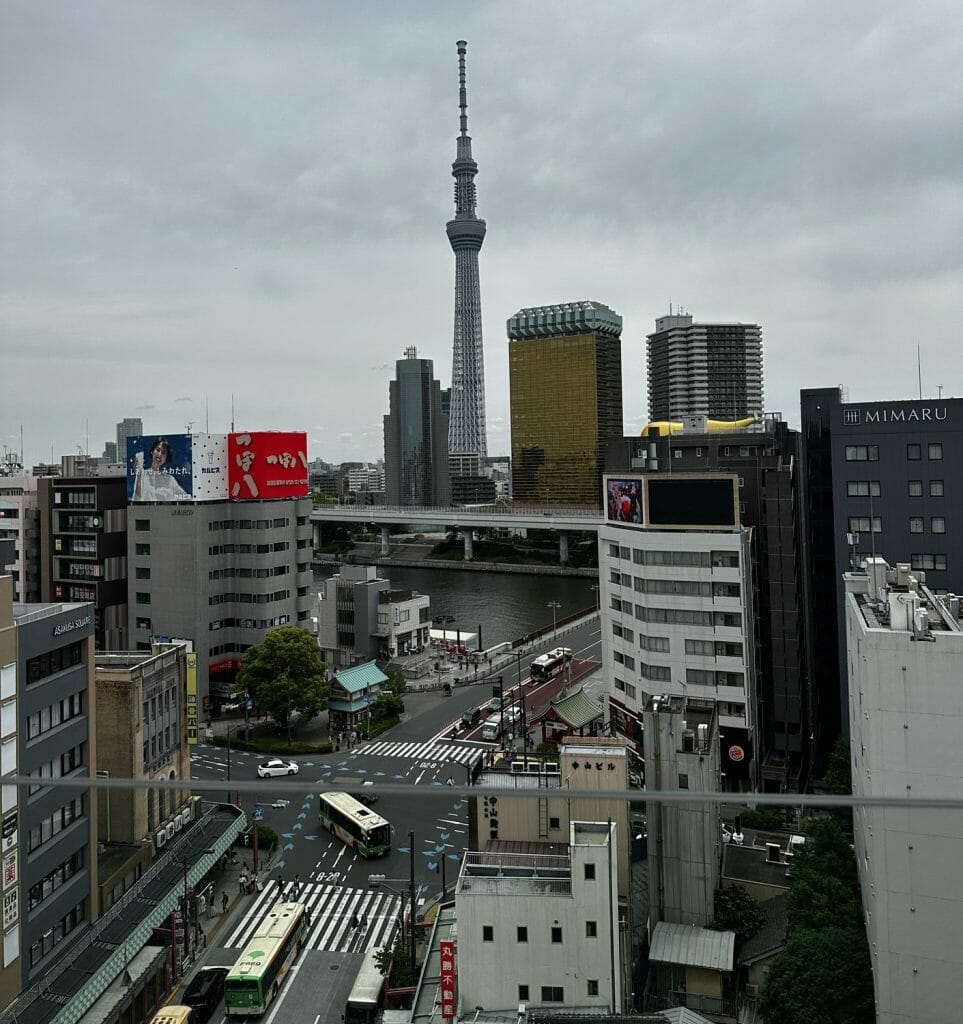 We finished off the cruise in Tokyo. After staying there for three days, we went to Disney Sea followed by Hakone. Keep reading my blog to find out what else we did in Japan!