Tokyo, like NYC, is a city that never sleeps. With its bustling streets, vibrant culture, and unique blend of tradition and modernity, it's no wonder that this city is on many travelers' bucket lists.
I recently had the opportunity to spend three days in Tokyo and it was an unforgettable experience.
Where we stayed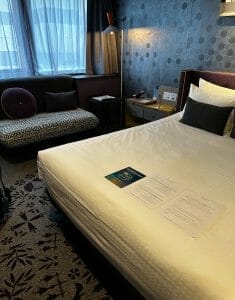 After the Windstar Star Breeze docked in Tokyo harbor, we took a taxi to the Mercure Tokyo Ginza, located at Chuo-ku Ginza 2-9-4 , TOKYO, 104-0061. It was a lovely hotel that came with a daily breakfast. (But don't think you're getting eggs. You will find traditional Japanese cuisine and some baked bread for breakfast.)
The bathroom was amazing. My only complaint was that there was a step up to it. The tub was a soaking tub and the shower had good force. The toilet was heated (like the rest of the toilets in Japan) and had a bidet.
Here are my recommendations:
Day 1 Exploring Tokyo
Our first stop was the Asakusa Tourist Office. We got maps of the city and went up to the 8th floor which had amazing views of the city.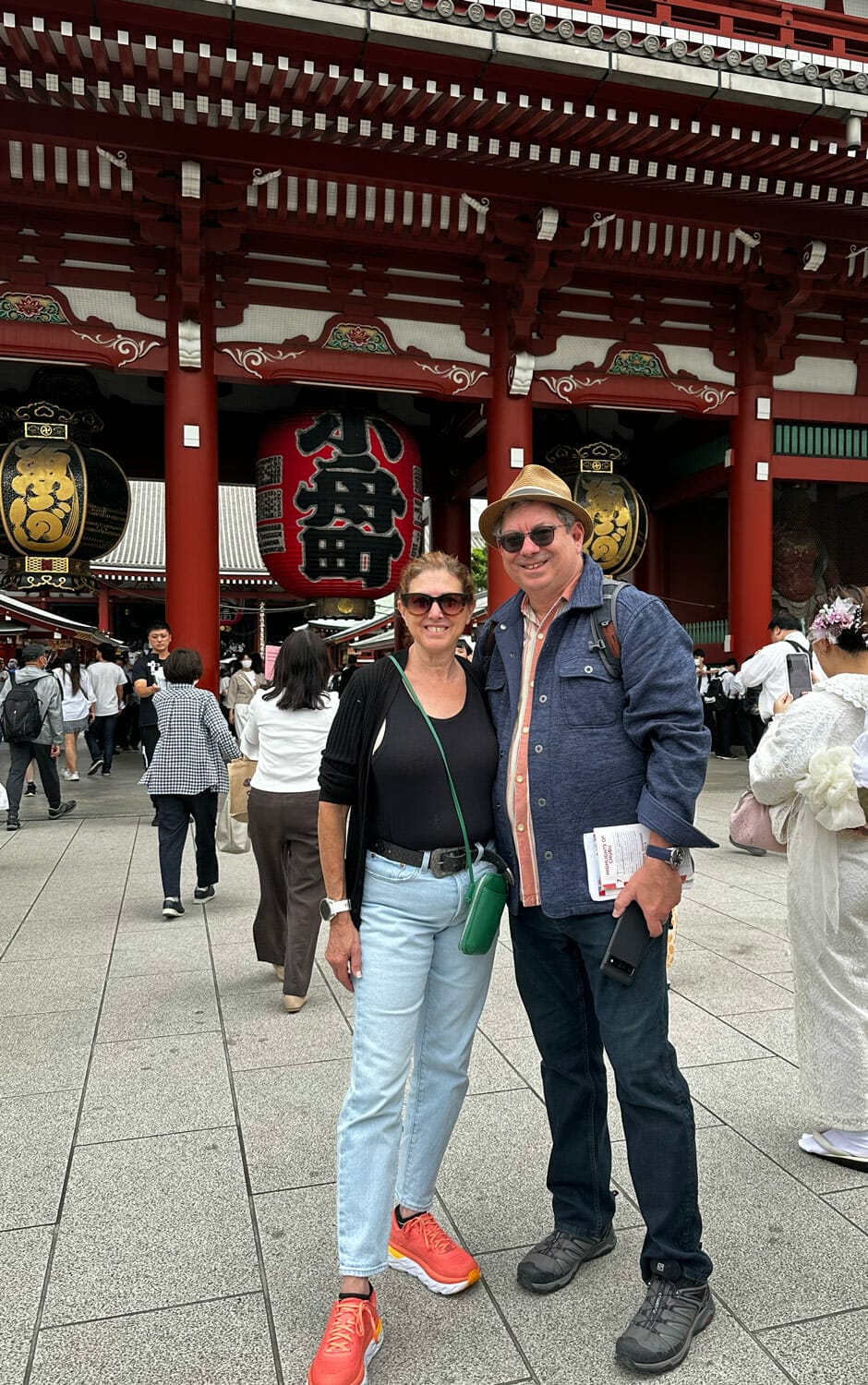 After that, we walked a block or two and visited the tranquil Sansoji Shrine. This beautiful shrine is filled with tourists. There were so many people there it was a rude awakening from the small ports we visited on the cruise. The grounds are filled with ornate buildings, colorful lanterns, and lush greenery.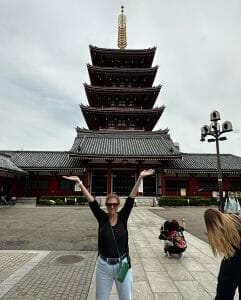 No trip to Tokyo is complete without a visit to the Tokyo Tower. This iconic landmark which looks like the Eiffel Tower offers stunning views of the city from its observation deck, which is located 150 meters above ground. The tower is especially beautiful at night when it's illuminated by thousands of colorful lights.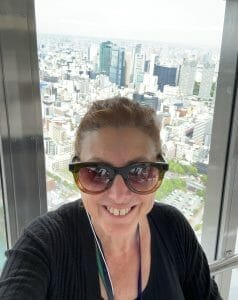 Day 2 – Shopping in the Ginza then Godzilla
My first stop was Ginza, Tokyo's high-end shopping district. Here you can find everything from designer clothes to luxury watches. The streets are lined with shiny buildings and elegant storefronts. If you're into fashion, this is the place to be.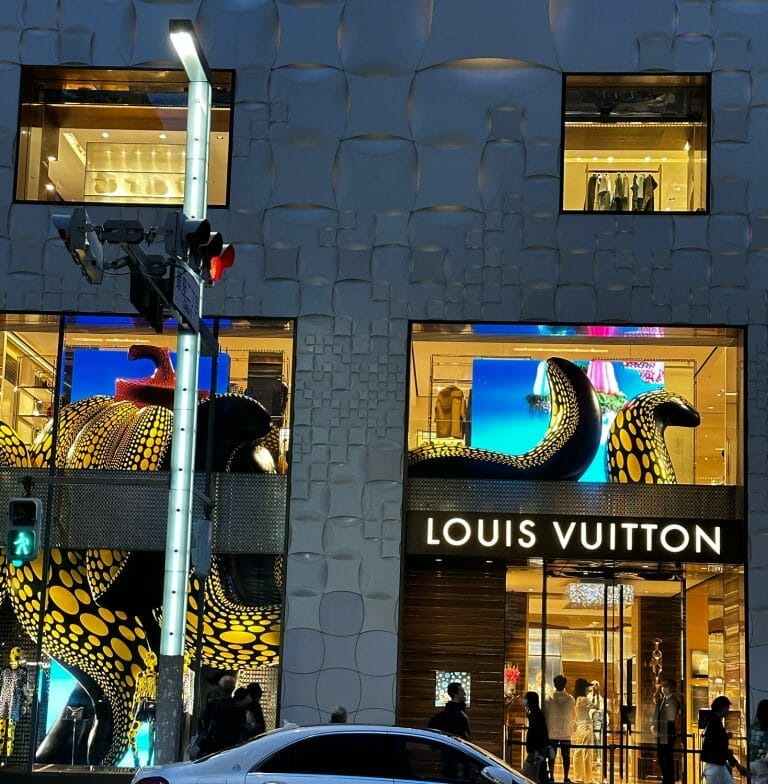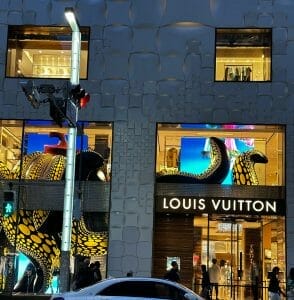 I absolutely loved shopping in Matsuyama Ginza. They had everything there from housewares to unique jewelry. I bought a gorgeous set of chopsticks there.
The clothing is expensive and the fashion is very conservative. Many of the women in streetwear have high necklines and long pants. So I didn't find anything that suited me.
I made my way to the iconic Godzilla statue in Shinjuku. This towering monster is one of Japan's most beloved cultural icons and is a must-see for any fan. The statue is located in the heart of Shinjuku's entertainment district, which is packed with bars, restaurants, and shops.
One of the most unique experiences I had in Tokyo was visiting the 3D cat ad in Shibuya. This interactive display projects a realistic image of a cat, making it look like they popping out of the ad.
Day 3
We spent the day continuing our journey around Tokyo. On this day we decided to go to the park, Shinjuku Gyoen, which is in the center of Tokyo. It reminded me of Central Park with so many different things going on.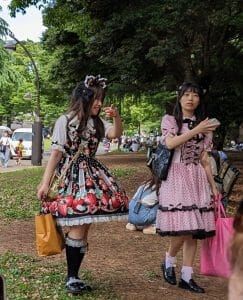 While we were there, we saw a Laos Festival. There was music, entertainment, shopping, food and more. It was a lot of fun and I learned about a place I had never heard of!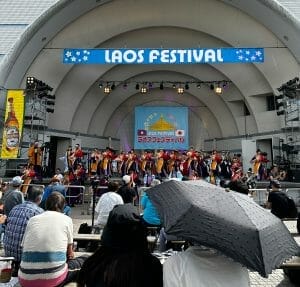 After that, we continued to walk around the park and people-watch.
Then, we took a subway to a monorail which led us to an Island off Tokyo. There was a beach, shopping and we even got to see a miniature statue of liberty!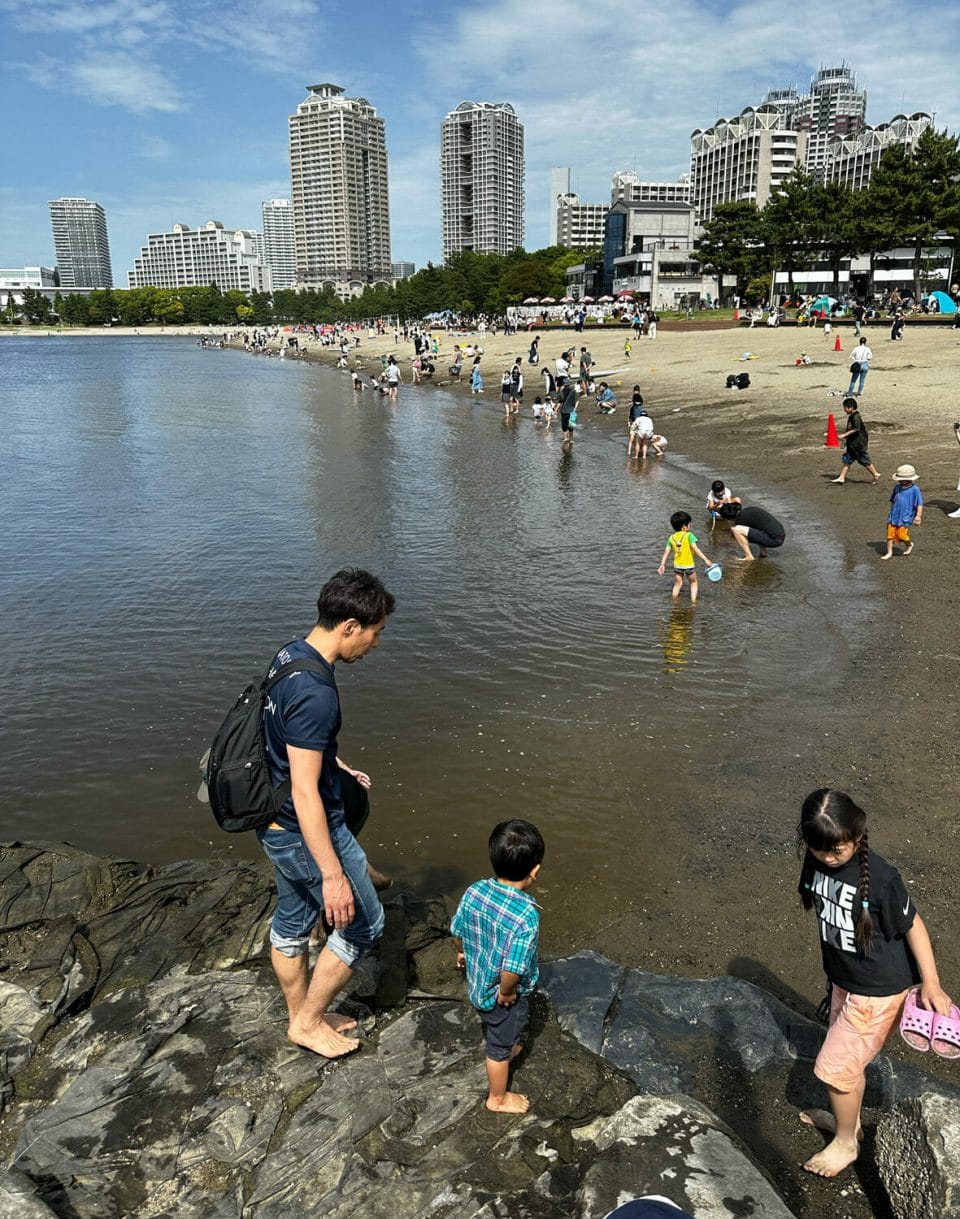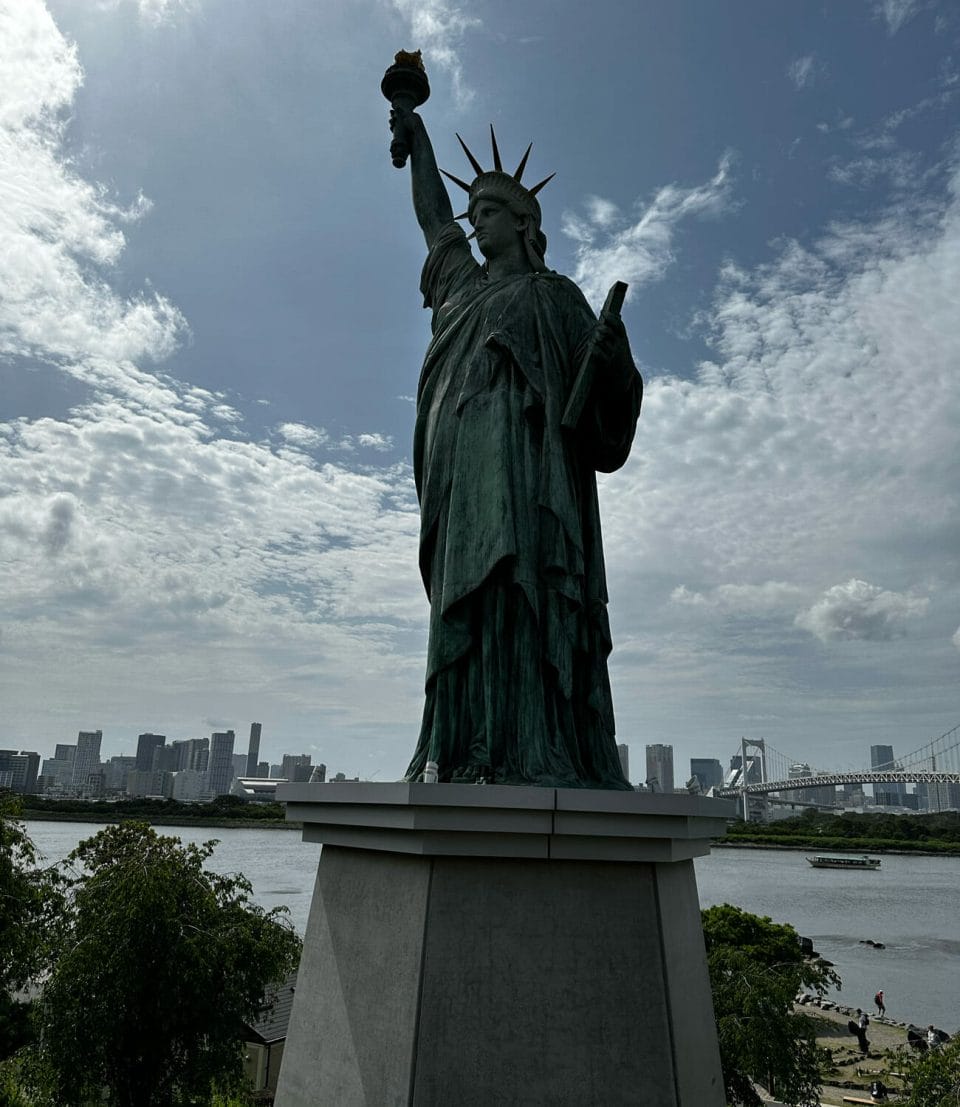 Overall, my three days in Tokyo were filled with adventure, excitement, and unforgettable experiences. From shopping in Ginza to visiting the Godzilla statue, exploring the 3D cat ad, and taking in the beautiful views from the Tokyo Tower, this city has something for everyone. If you love NYC, you will love Tokyo!
P.S. Keep following my blog for restaurants I loved throughout Japan!