Thoughts about my birthday — When I was growing up, my mother always made a big deal about my sister and my birthday. I was born four years after my sister was born on her birthday. My mother had her own birthday the day after. So, April was a big month for all of us. It was a month of celebrations.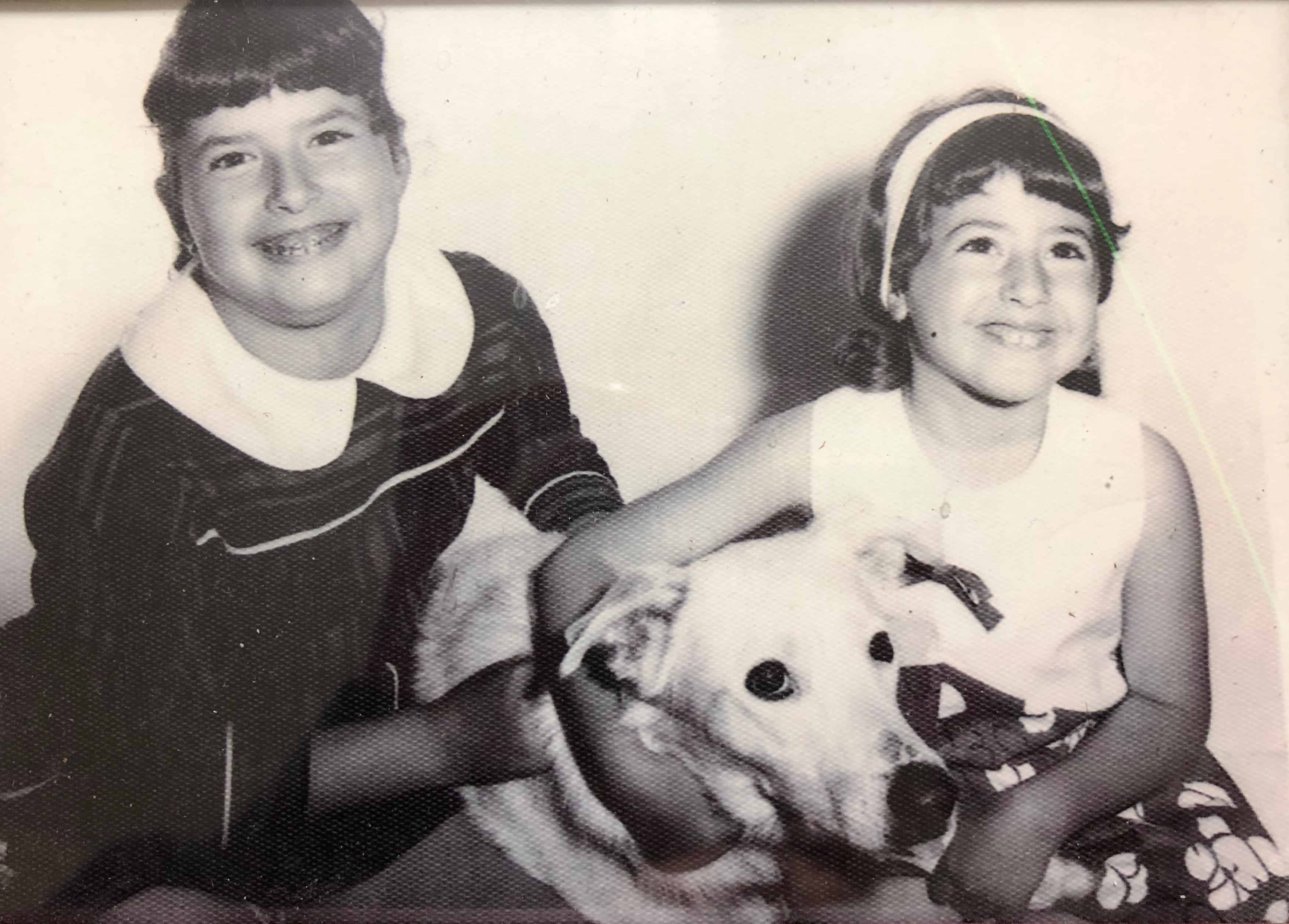 In the early years, my sister and I shared birthday parties. My mother loved to dress us the same as if we were twins. But, the parties and the matching outfits didn't last long. My sister was much more "mature" than I was and wanted to celebrate on her own, excluding her "little sister."
Between my sister not wanting to celebrate our birthdays back in the day and my mother making such a build-up of the birthdays, I was often depressed when the first of April came. I just couldn't wait for the birthdays to be over and done with.
As we got older and had children of our own, we started to celebrate our birthdays together again.
Some times we would celebrate with the guys, but we mostly got together and went to a nice restaurant and just talked. Although I continued to feel this way about April, I found that spending the evening with my sister was always special.
My 50th birthday, I spent with my mom and dad down in Florida. I was so excited to spend that birthday with them. And, to my surprise, my sister showed up too. It was the first time in years that the three of us celebrated our birthdays together. It was also the last time. My mother died a few weeks later.
It's amazing how we take advantage of things, and we take advantage of each other. After my mother passed, I thought my sister and I would live to a ripe old age, and we would continue our tradition of getting together on our birthdays.
Little did I know it would only be a few years later before my sister passed too.
I keep thinking about last year. My sister and I had talked about celebrating her "big" birthday and had reservations to Blackstone's, her favorite restaurant. "They have a lobster and steak special," she told me.
I had asked her what she wanted and she said she wanted an experience. So I planned on taking her in the summer to the Vineyards out on the Northfork of Long Island. I also bought her a locket that I purchased at Fortunoff Fine Jewelry.
Since I had trouble finding a recent photo of us that was small enough to fit into the locket, I cut up a picture of my sister and me at my wedding. She was my maid of honor. I had two photos one of her and one of me and placed them in the locket. I planned on giving it to her at Blackstone's and telling her about the wineries.
Unfortunately, we never made it to Blackstone's or the wineries. As you know, my sister had a stroke and was in a coma for her 60th birthday. I gave her the locket but, I never got to see her expression. She passed a few days after our birthdays.
The other day, I went down the card aisle at the Supermarket and thought, it's April and automatically went to look at birthday cards for my sister and my mother. But wait, I thought, I don't need to purchase any cards. That made me sad.
So as my birthday is now here, I realize that I am alone. I have no one to share my birthday with and, now, I have reason to feel depressed.
But instead of feeling depressed, I want to celebrate life. I want to celebrate the life that my sister and my mother had. Although they both faced many obstacles, they both knew how to enjoy themselves and live life to the fullest. For my mother and for my sister, I will light a candle.
For me, I'll just appreciate the small and the big things that I have in my life and say, Amen.