My dad passed away in September of 2021. He was 88-years-old. Although that sounds old to some, to me he was always young at heart. When he was diagnosed with Alzheimer's Disease several years back, I realized that he must have had the disease long before he was diagnosed. As he was in the moderate to later stages, he said and did things that I found unusual. Sometimes his behavior got me angry but most of the time, I just played along with him. I just loved to see him smile! His smile was infectious!
I hated that the disease robbed his memory. It saddened me that in the end, he didn't know my mom, his girlfriend, or even my sister who passed away. The last time I saw him, he didn't even know who I was.
So, when Lisa Skinner, author, and eldercare expert, reached out to me to ask me to review her new book, Truth, Lies & Alzheimer's It's Secret Faces — the unconventional path to peace of mind for families facing Alzheimer's and Dementia, I agreed to receive a copy.
Truth, Lies & Alzheimer's It's Secret Faces
The book is a series of vignettes of Alzheimer's victims. There are a number of them ranging from a man living in a memory care unit who insisted he needed to get to work. When the staff set up an office for him, he would go there and sit all day working while family and friends visited him. To a woman who had a divided family that didn't want her to go to an assisted living facility.
The stories were all too real and all too familiar.
Doing the Right Thing
As I was reading, I realized that most of the time, when my dad said delusional things I would go with it. My brother was dead set against doing that and oftentimes agitated my dad, but I knew how to calm him down.
My biggest takeaway from the book was:
keep your loved one calm
if they talk about someone who died years ago as if they were alive, just go with it. Don't fight them on it
do things to make them feel comfortable
if you have to place them in a memory care unit or an assisted living facility, this could be the best thing for them.
The book was empowering and the stories were so relatable. If you have a loved one with dementia or Alzheimer's, buy a copy of Lisa's book. She also provides the three phases of Alzheimer's Disease and what to look for as it's happening to your family member.
Lisa Skinner is a behavioral expert in the field of Alzheimer's Disease and related dementias. She has devoted her career to teaching people the skills to effectively manage brain disease.
It's a very short book, highly engaging, and worth the read.  You can buy it here: https://www.amazon.com/dp/1087975964/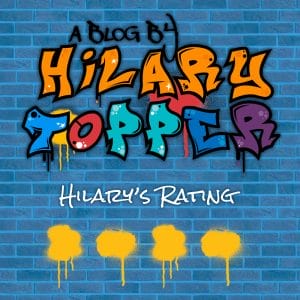 BTW, go to the Russo Law Group website. There is an Alzheimer's and Dementia Support group held every month. I went to at least one and found it beneficial.