I didn't love the food in Israel. However, there were a few good restaurants that we frequented throughout our stay there that were worth mentioning, especially these two in Tel Aviv, Israel.
Bazel Sushi Restaurant
The sushi in Israel is fresh. They either get the fish from Scandanavia or throughout Europe. We went to Bezel Restaurant in Tel Aviv, on Frishman Street not far from the beach. The atmosphere was trendy and chic. It reminded me of a Manhattan sushi restaurant. The food was even better.
For starters, we had the Salmon Ceviche, which was diced salmon, cherry tomatoes, kohlrabi, and more in soy and sesame sauce. It was delicious.
We also had shrimp dumplings. Yummy!
Then, we ordered three sushi rolls. The first was the Special Fish, which was tuna and avocado, wrapped with salmon. Next, was the Sunset Roll, which was very interesting. In it was salmon and spicy mayo, but it had a thin slice of lemon on top. It really made it very different and unique. The last roll was the Kaizen, which included shrimp tempura and avocado with tobiko. Each were excellent.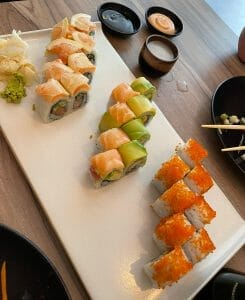 Ernesto's Italian Restaurant
Now, I was convinced that the Italian food in Israel would stink, but you know what? I was pleasantly surprised at how delicious it was. We stumbled upon Ernesto's on Ben Yudah Street in Tel Aviv. The place was packed so we made a reservation for the following night. The food was amazing. So, we went back on the last night.
We both had pasta. The pasta and the tomatoes in Israel are amazingly delicious. The olive oil is incredible as well. Just as good as in Italy.
On the last night before our flight home, we went back and started with a Capri salad. We also had focaccia bread and a bottle of Tuscan wine. Following that, we had lasagna and ravioli.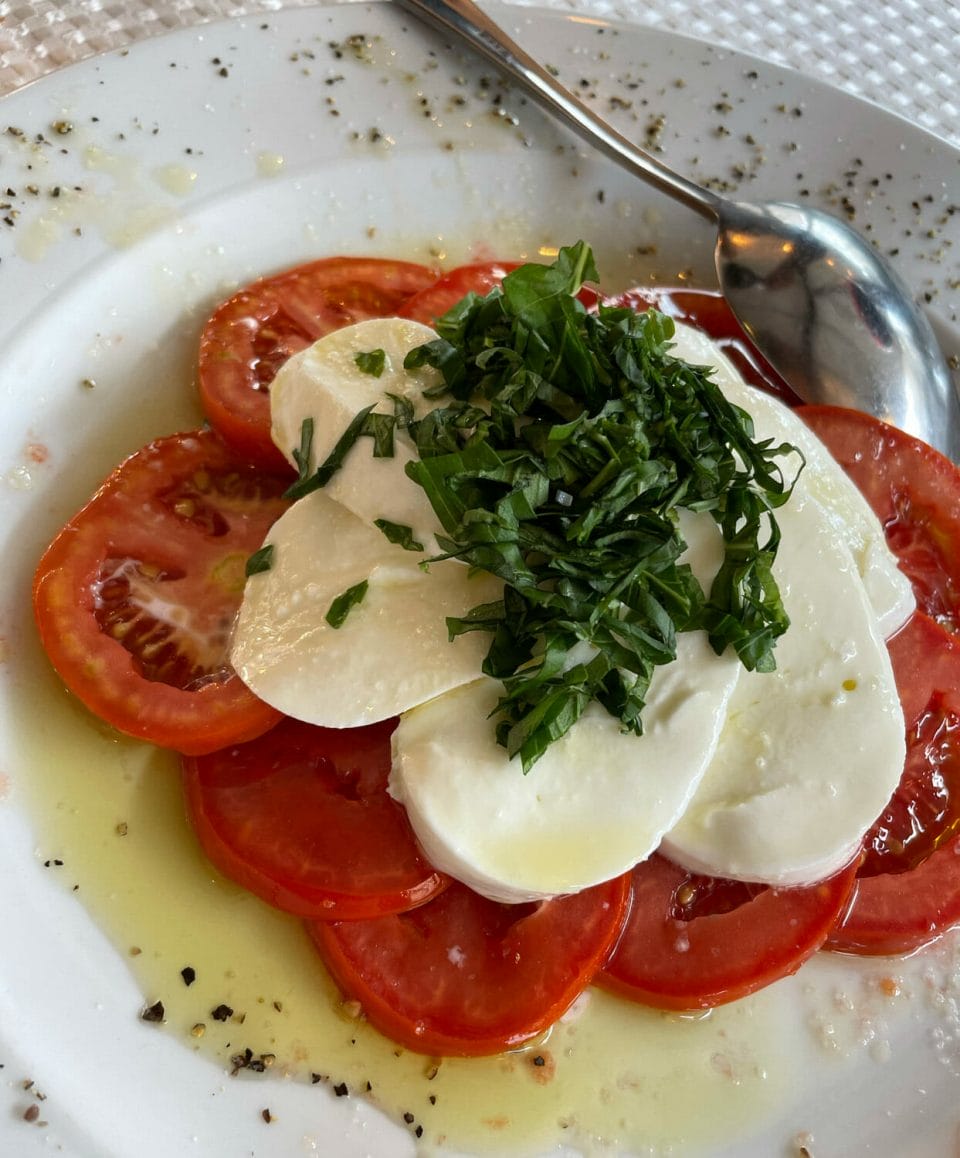 I was very impressed and would highly recommend either one or both of these restaurants on your next trip to Tel Aviv, Israel.