This blog is part 3 of 3. My friend, Dawn, and I went down to Jacksonville for the Donna Marathon weekend. While there, we got to sample a lot of food! Jacksonville has a great food scene. I don't think we went to a bad restaurant! If you visit Jacksonville, here are my restaurant recommendations:
By the Beach:
Located in One Ocean, a gorgeous seaside luxury resort, Azuria is an oasis in the crowded beach section of Jacksonville. This restaurant was incredible. The servers were a delight and made our meals (yes, we had more than one because we loved it so much), an amazing experience.
One evening for dinner, Dawn and I had butternut squash soup.
We ordered and split the main course because we weren't that hungry. The waiter and the manager were amazing. They catered to our every need. In addition to our main course, they brought out a bread tray of different varieties of bread and spreads. (Many restaurants either charge for bread or don't bring bread. We were pleasantly surprised with this basket of goodies!
The sea bass with lobster was incredible. There were no words to describe how delicious this was…
Although we didn't order dessert, the wait staff brought us customized chocolates. It was incredible. We went home feeling extremely full!
Dawn and I went to Mezza Luna the evening before the Donna race. This Italian restaurant was busy and the noise level was above average. But, the food made up for it. I ate the lasagna and Dawn had spaghetti with white clam sauce. Both were amazing! We didn't order dessert because we could barely finish the meal.
After the Donna race, we ate at Doro. Every other place seemed to be booked and Doro had a good rating on Yelp.
We were never told about the 10% discount for runners who ran the Donna, which when I found out after the fact, I was upset.
There was a bit of an odor in the restaurant when we first walked in but then once we were seated for a while, it seemed to dissipate.
Dawn and I ordered the short ribs and Derek, my son who came in for the race, ordered the scallops. Both dishes were good.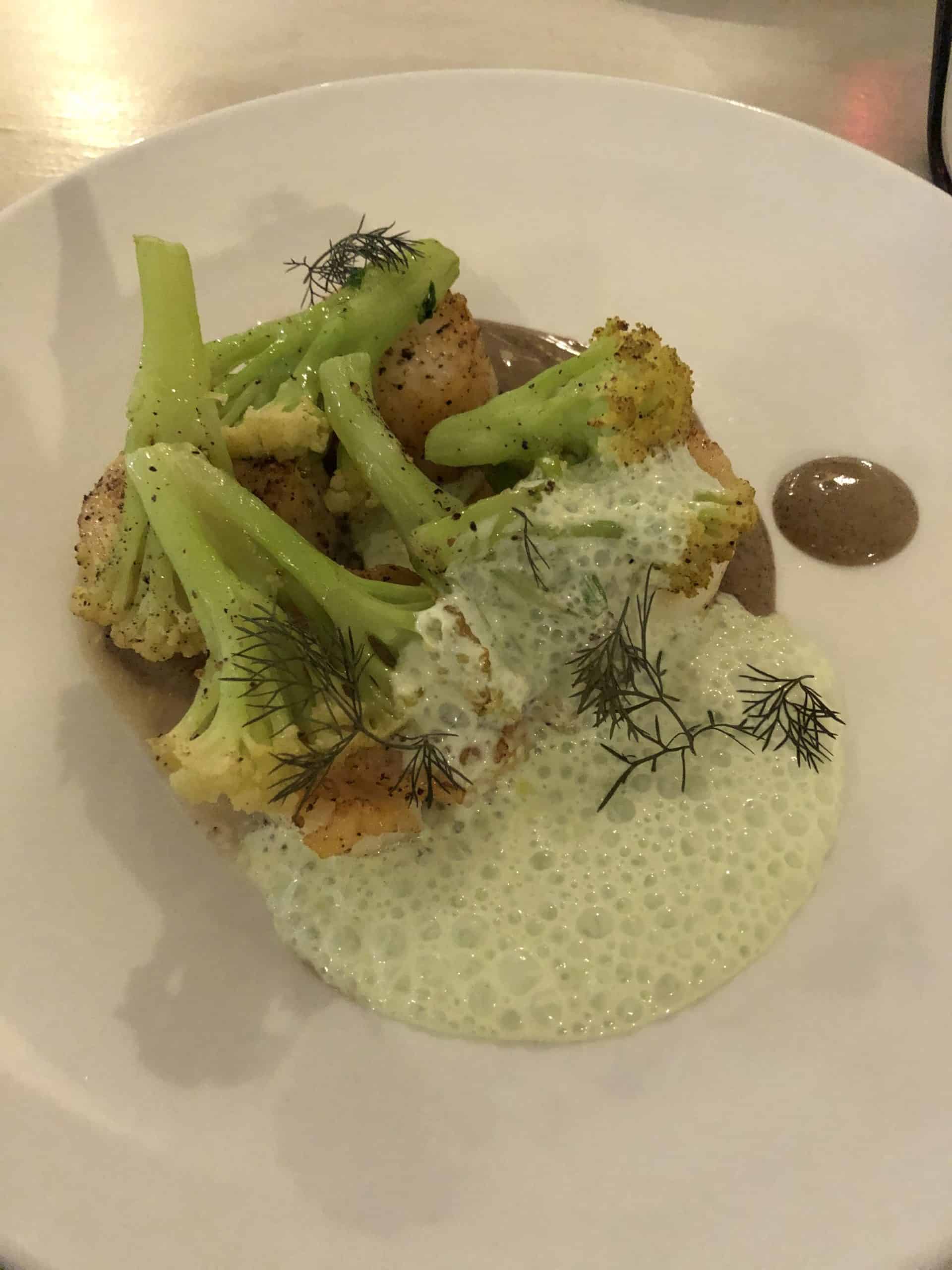 When Dawn and I first got to the Beach, we went to Coop 303. I wondered if all the food was from local farms but when I asked the waiter he didn't know what I was asking. In any event, we first sat outside on the roof. It was lovely up there but it was cold for Florida, so we asked to be seated indoors. We both ordered hamburgers. They were delicious, one of the best I've had in a long time.
In Downtown Jacksonville
When we were in downtown Jacksonville, we ate at a couple of notable restaurants worth mentioning here.
Here Dawn and I had brunch. We both ordered eggs benedict and they were sensational. I don't say that about eggs benedict a lot because more often than not, I return them because they are either under or overcooked. Not many places cook them right, but the chef at Escape knew the right way to cook them and they were superb!
We ate lunch at Bellwether with Patty Winters of Visit Jacksonville. As Patty told us the history of Jacksonville, we ate burgers (well, I did because I loved the one at Coop so much I had to have it again. Dawn actually had a salad and Patty had a veggie burger.). The burger was good and the potato salad was particularly noteworthy. It was made of freshly sliced potatoes. Yummy!
I was really impressed with the food in Jacksonville and if you go there, you won't be disappointed. There are so many different varieties of restaurants and everything tastes farm fresh delicious.
Name in the comment section below some other restaurants that you loved and you can win a prize!