*This is part 2 of a 3 part story about traveling to Jacksonville, Florida. Dawn, a running friend, and I went to the Donna Marathon to race in the half marathon. It was a fabulous race and you can learn more about it on my ATriathletesDiary.com blog.
—
If you're planning to visit Jacksonville, here are a few suggestions for you on places to stay in Jacksonville.
SeaHorse Oceanfront Inn:
At first glance, you may think this motel on the beach is a dump. The outside doesn't look appealing. However, the rooms are very nice and spacious.
The motel is located right on the beach and there are ocean views in every unit. All of the units also face the restaurant/bar that is on the beach. The Lemon Tree Restaurant and Bar have live music on the weekends and it's an awesome place to hang out.
In the SeaHorse, the beds were comfortable. The motel was right on the beach and had magnificent views of the sunrise.
My only complaint was that there wasn't an elevator and unfortunately, we were on the 2nd floor, so it was a hassle with a lot of luggage. I also didn't like that when we asked the receptionist when we walked in where the Donna race was being held. She told us she had "no idea." When Dawn and I looked out the window, we noticed tents up in front of the motel. Dawn and I were a bit confused by that.
Personally, if I had known better, I would have chosen to stay at One Ocean, which was across the street from the Seahorse. It was a much nicer hotel with a spa and pool. The dining options were incredible and the price was actually the same price as the Seahorse. So, if you get the opportunity to stay at One Ocean, I would recommend that. I did not see the rooms, but the interior of the hotel was gorgeous.
DoubleTree by Hilton
If you are looking for amazing views of downtown Jacksonville and of the beautiful river that flows through the city, the DoubleTree by Hilton is the place for you to stay! The staff was incredible. They were all hospitable.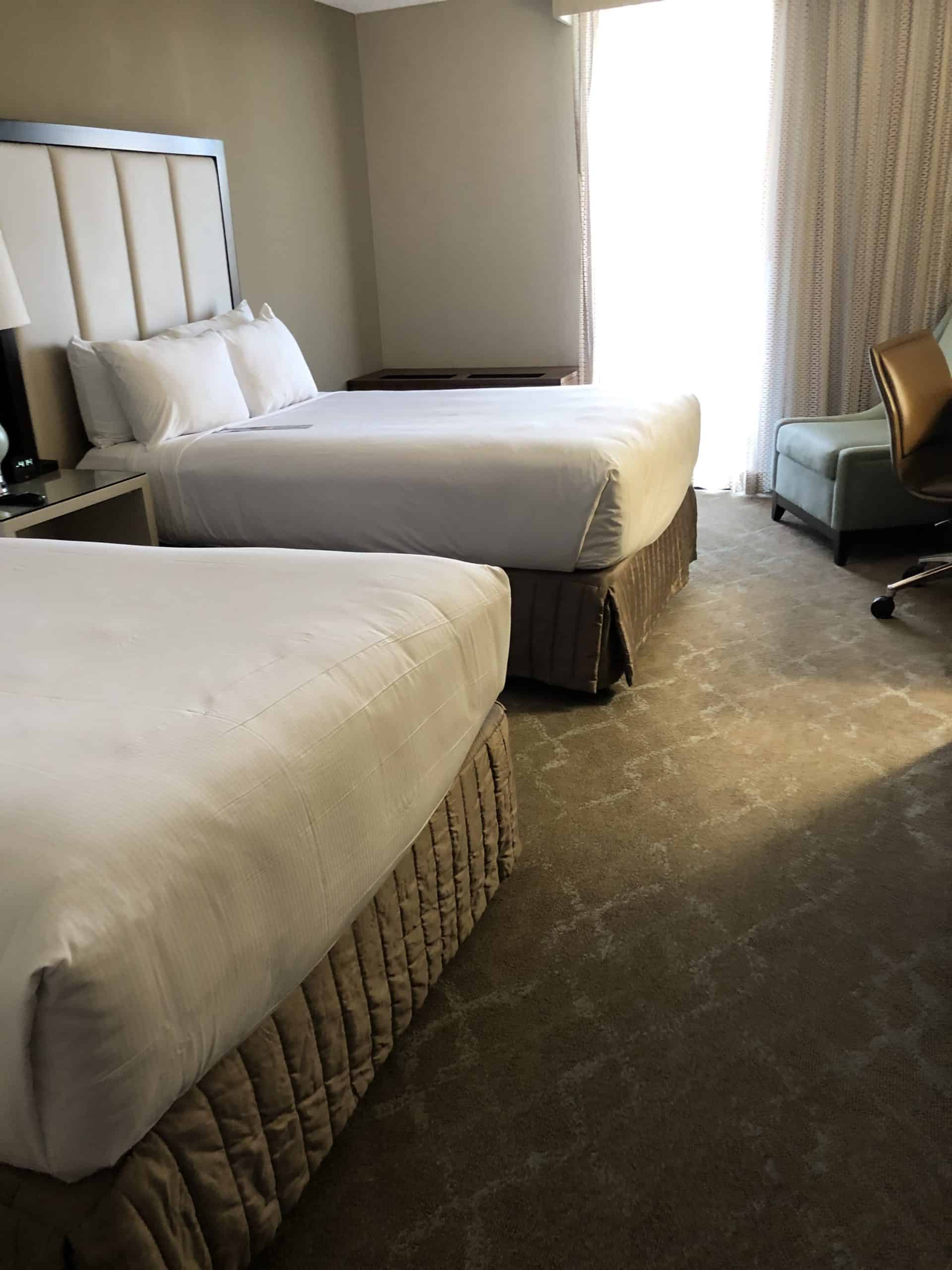 The rooms were spacious with two double beds and a nice sized bathroom. There was a chair in the room and my room had a terrace. Although the door was jammed, I didn't get an opportunity to sit outside but I saw the gorgeous view. It was magnificent.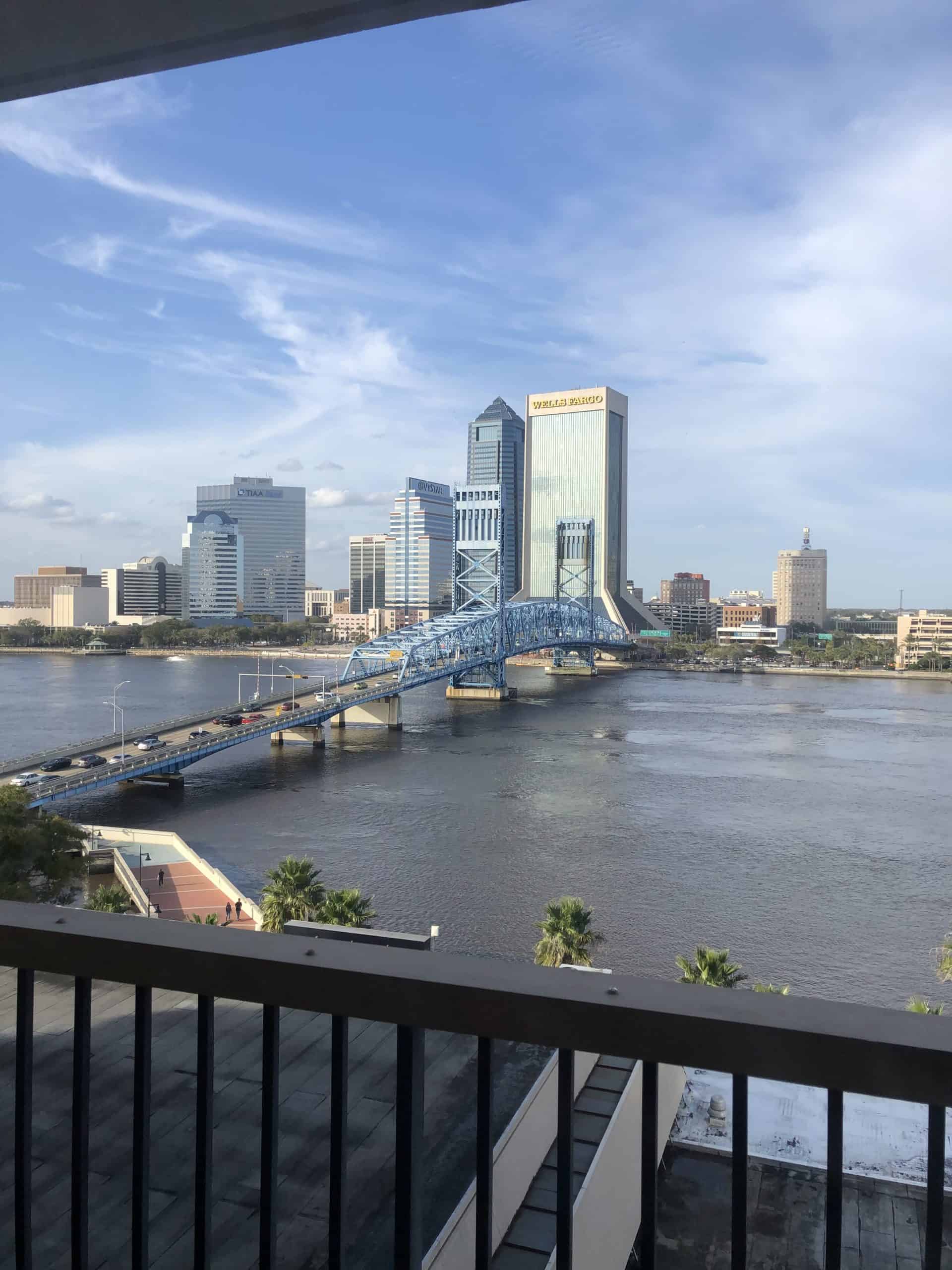 I was pleasantly surprised to see some gifts from a local brewery and cookie shop in my room. That put a smile on my face. I would highly recommend staying at the Doubletree. The prices were reasonable, the staff was accommodating and there is a great running path that runs along the river, right outside the hotel!