Yolk has restaurants in South Florida, Indianapolis, Dallas/Ft Worth, and the Chicago Metro area. My sister-in-law, Andrea, had heard good things about the restaurant and wanted to go there for brunch when I was in town a few weeks ago on the Boca Book Tour.
Yolk
First off, we had a choice to sit inside or out. Since it wasn't that hot yet, we decided to sit in a lovely side section of the restaurant outside.
The menu was incredible. You name it, you can probably get it there for brunch at Yolk. Between fan favorites and building your own, I was delighted with the choice.
Andrea got a veggie omelet, WW friendly! My nephew got eggs over and I got eggs benedict.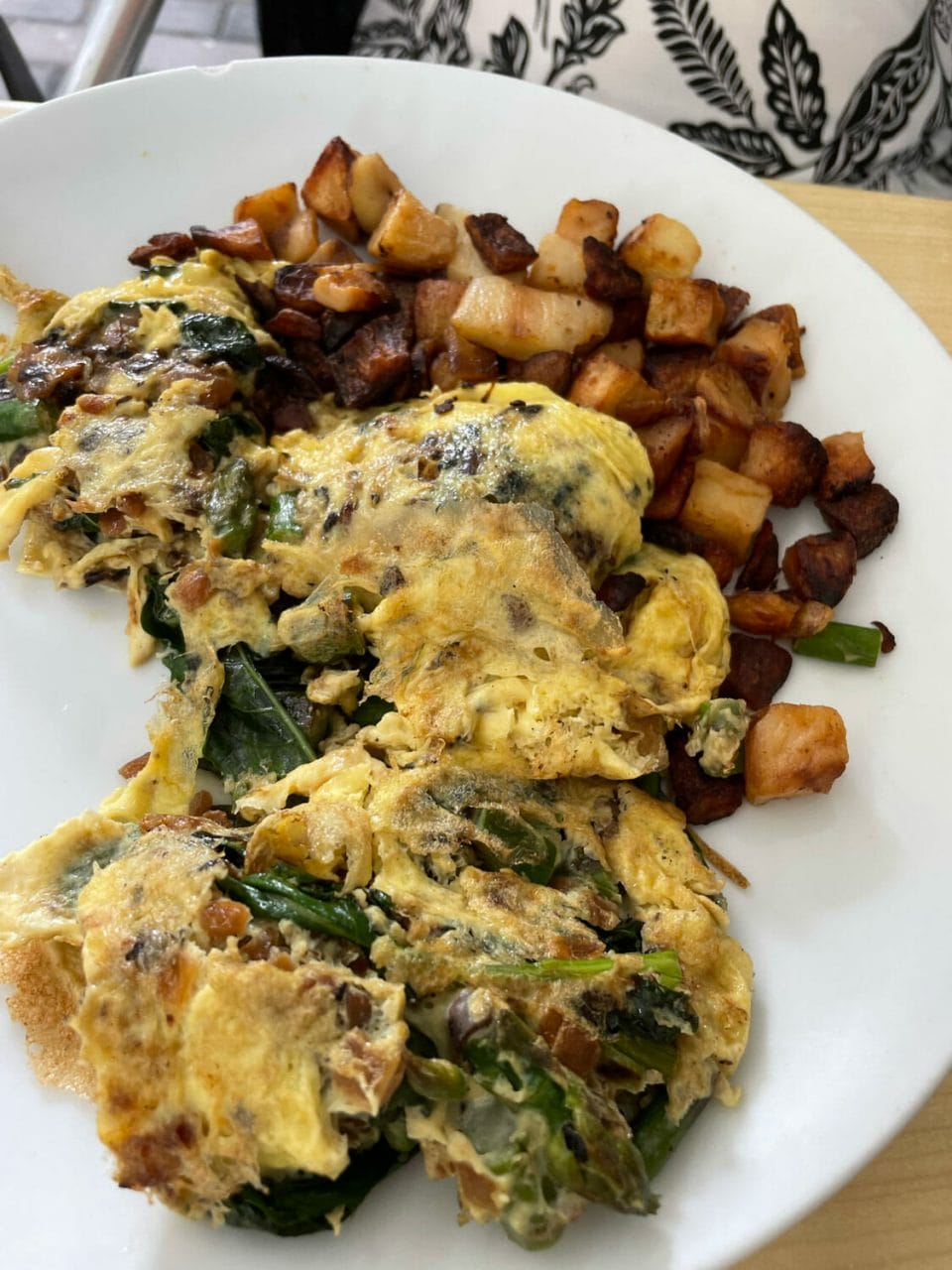 Now, I have an issue with eggs benedict. If it's done right, I love it. If the white is gooey, I will send it back. So, I always discuss this with the wait staff prior to ordering.
The young man took our order and understood my needs. When the order came out, I was pleasantly surprised at how good it looked and tasted. Everyone enjoyed their dish.
Little mishap
When we were finished, we paid the bill. The waiter asked Jacob, my nephew, if he wanted a cup of coffee to go. Jacob thought he would get a to-go cup and pour his coffee in it. Instead, the waiter gave him a fresh cup.
When we got into the car, Jacob asked me to put the cup in the front of the holder. I wasn't exactly sure why because he also had a cup holder in the back, but I figured there was a reason. He handed me the cup and the lid wasn't on the right so the coffee spilled all over the car and me. My hand was burning and I rushed back into Yolk.
Unfortunately, I waited a long time to get napkins and while I waited I ran into the bathroom to cool off my burned hand.
Thankfully, everything worked out okay but it was a bit of a mishap.