Across America, footwear sales are outperforming records from 2020 and 2019. In fact, shoes are among the top six most purchased items this year. Shoe sales have jumped by 22% and casual footwear, such as sneakers, are leading the retail pack with a heightened replenishment cycle and demand.
As restrictions are lifted and new collections are introduced, it's no wonder people are going on a shopping spree for footwear. But before you get carried away, here's a comprehensive list to help you choose stylish investment pieces that you'll use and enjoy for years!

Credit: @adidas on Instagram
1. Timeless White Sneakers
If you're looking for a shoe that will never go out of style, look no further than white sneakers. The slim silhouette and versatile colorway mean you can wear this with practically any outfit. A pair that many A-listers love is the Adidas Stan Smiths, and they are, thanks to a recent eco-friendly material upgrade, one of the best shoes for women to buy right now. Among those who swear by Stan Smiths are style icons Jennifer Garner, Kendall Jenner, and Stella McCartney. The British designer has even partnered with Adidas to create a fully vegan Stan Smith model of this beloved tennis shoe!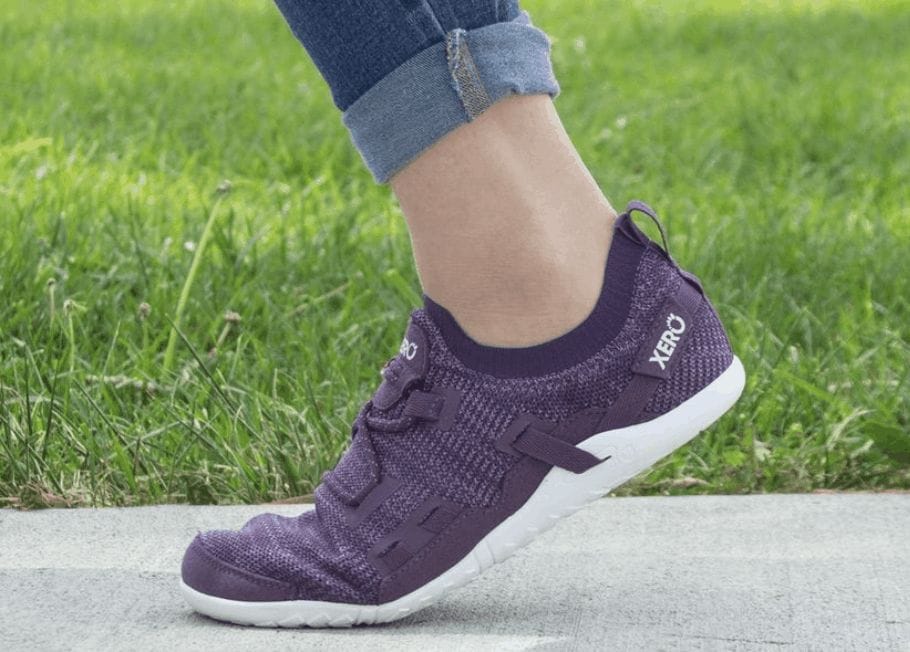 Credit – @xeroshoes on Instagram
2. Resilient Cross Trainers
Unless you're committed to a single sport or workout, it's best to have a pair of cross-trainers. These shoes can support and protect you through a variety of exercises. A comfortable, lightweight, vegan option is the Oswego Shoes from Xero. Weighing in at just 6.2 ounces, this pair has a polyester knit upper and barefoot feel outsoles for dancing, jogging, and walking.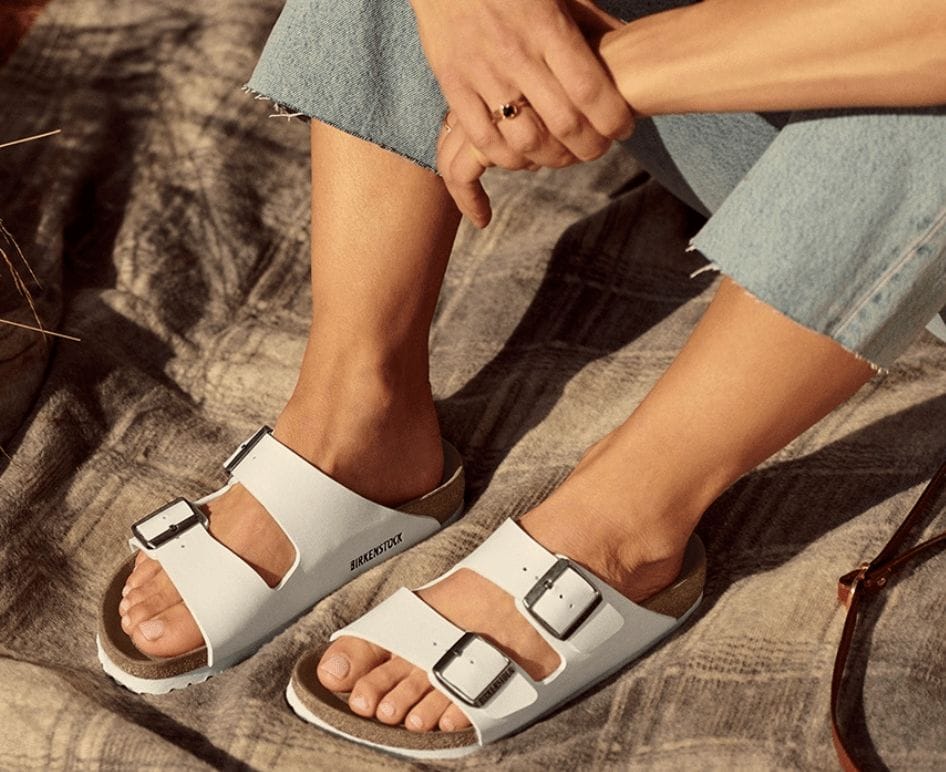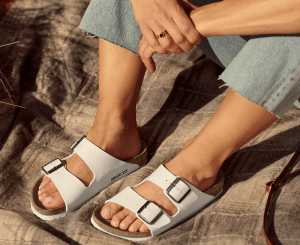 Credit – @birkenstock on Instagram
3. Transitional Slides
Slides have gotten a resurgence as of late. Thanks to fashionistas like Rihanna, the Kardashians, and Justin Bieber, casual slides have become fashion staples. The best thing about slides is that they're comfy enough to be worn at home and in public. A popular pair is the Birkenstock Arizonas that come in suede and Big Buckle versions.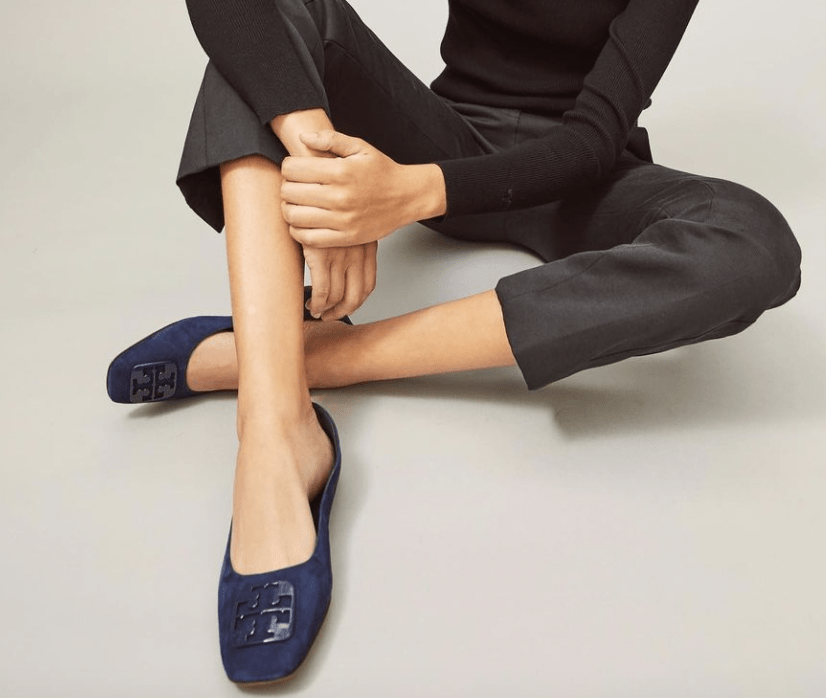 Credit – @toryburch on Instagram
4. Elevated Ballet Flats
Audrey Hepburn loved her ballet flats, and for good reason. Comfortable, chic, and versatile, these shoes add a sophisticated feminine touch. Ballet flats come in many finishes and patterns, but the classic silhouette features a bow on the toe box. A higher-end pair that will go with many outfits are the Tory Burch Minnie Travel Flats. Made of buttery leather, these will keep your feet comfortable even after long walks. If you plan to take them on a trip, you'll be interested to know that they're foldable, too.

Credit – @rothys on Instagram
5. Neutral Loafers
Loafers are like the more structured cousin of ballet flats. A tad dressier but just as comfortable, these flat-heeled shoes can make any outfit more put together. A Meghan Markle-approved pair is The Loafer from Rothy's. Made from recycled plastic and machine-washable, these shoes are breathable and available in many colorways. Pop these on for work or for play.
Credit – @drmartensofficial on Instagram
6. Classic Combat Boots
Effortlessly edgy and super durable, combat boots easily add more personality to any outfit. With the right styling, you can pair combat boots with shorts, tracksuits, jeans, and even dresses! A brand with a cult following that has a diverse fan base including Kanye West and the Dalai Lama is Doc Martens. The UK-based brand is not cheap—the average pair is around $225—but it is one of the most durable and stylish pairs today.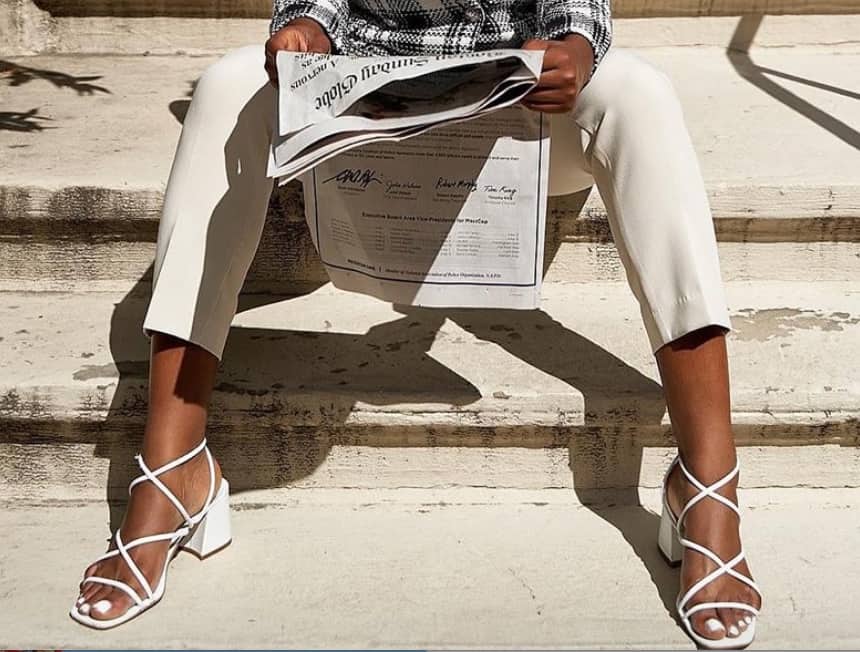 Credit – @marc.fisher on Instagram
7. Strappy Heels
A perfect shoe for the spring and summer, strappy sandals are playful and surprisingly comfortable. These shoes will go a long way since they'll look good with everything from jeans to bridesmaid dresses! If you're not used to wearing high heels, these are a good pair to start with. Pairs like the Marc Fisher LTD Dami or Alexander Birman Nelly Leather Strappy Sandals have chunky mid-heels and thicker straps to keep your feet secure. Other pairs even have closed toes to be more office-appropriate.
Credit – @dolcegabbana on Instagram
8. Statement High Heels
Every so often, you need a shoe that dazzles. These are the bolder pairs that can unleash your inner Carrie Bradshaw. If you're willing to be extra daring, a pair like Dolce & Gabbana's Floral-Applique Satin Sandals will steal the show. But if you want something a little tamer, you can't go wrong with animal print or studded pairs, either. To make heels more comfortable, you can try icing the leather or taping your feet.
Shoes can sometimes be an extravagance—but one that you deserve, too! With some clever shopping, you can find quality pairs you won't regret.