Are you having a Magical Day? Disney is all about taking you out of your current situation and helping you have a magical day, and the Princess Half Marathon, put on by RunDisney, is no different. You can have a magical weekend at the Princess Half Marathon, even if you aren't running.
I had a broken toe. My podiatrist told me I could run with a broken toe, but at the time of the Princess Half, I still had a hard time walking, let alone running. However, I had booked my trip with my two running friends and couldn't cancel the entire trip, so I went with them.
We have a running group that meets every Saturday. Several of the runners were racing in the RunDisney Princess Half. I was excited to see everyone finish.
Colleen and Didi, my running friends and I made a weekend "runcation" out of the event. We came in on Friday and went directly to the expo.
RunDisney holds and incredible expo. It's huge! It took us most of the day to get through the three buildings and have lunch in between.
That night, we went to Disney Springs and walked around. We had dinner at Raglan Road, an Irish pub in the springs. I didn't love the food, but the entertainment was exceptional. They had step dancers and Irish music. It was a ton of fun!
The next day, we purchased tickets for Disney's Epcot. They had an art and food festival. To be honest, I enjoyed this festival much more than the Disney Wine & Food Festival in November. The Wine & Dine was so crowded and unenjoyable. This was less crowded, had much more to see and do. The food was okay. It wasn't great, but the festival was interesting and I ended up buying a few different unique items.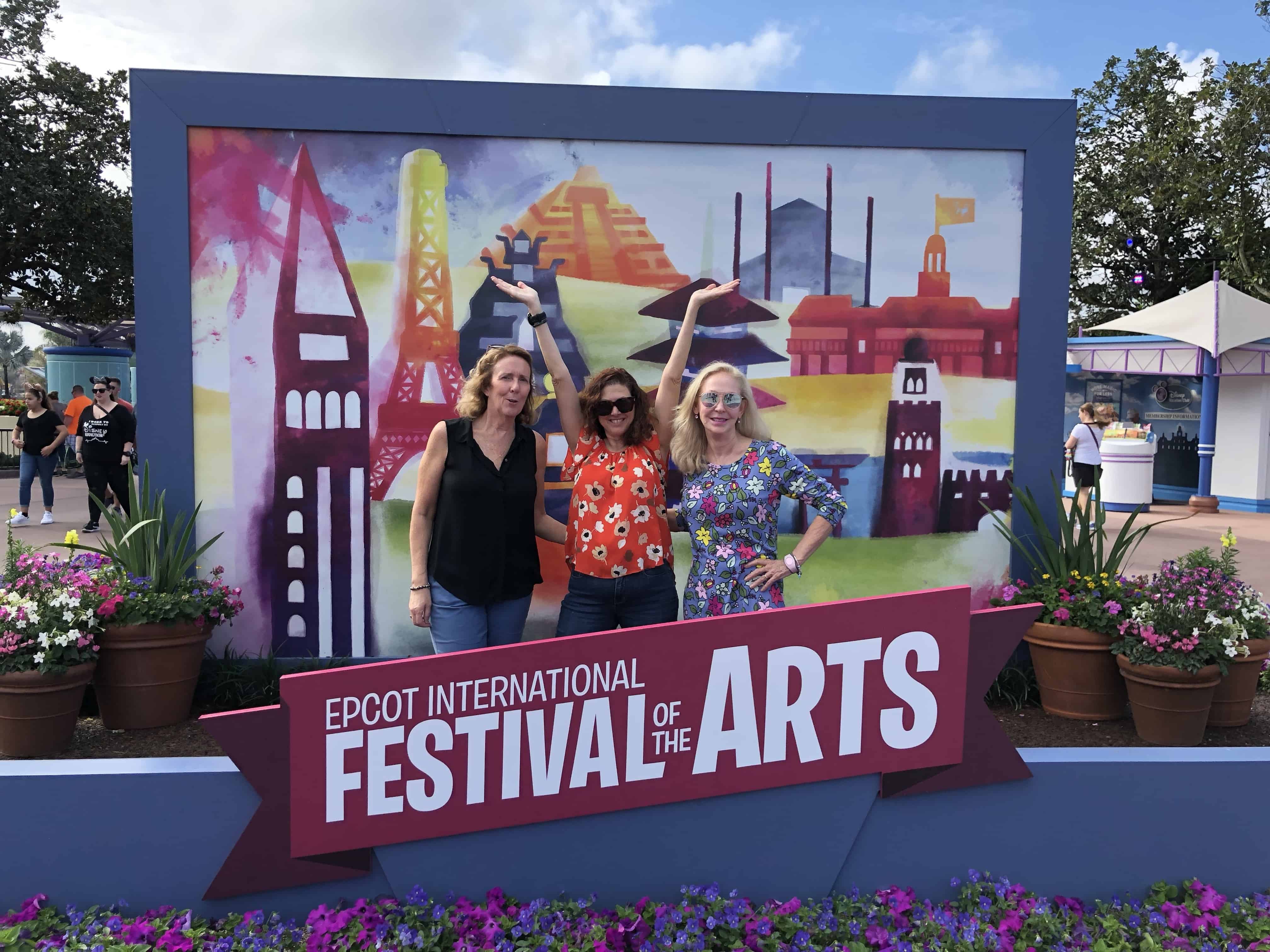 That night, we ate an early dinner back at the hotel. We stayed at the Dolphin Hotel, which is a Marriot property on Disney. It was lovely and priced right. The cost per night was $300 for a room with two double beds. There was an amazing spa, lots of different restaurants and three giant pools that were shared with guests from the Swan.
The pools included a waterfall pool, a lap pool and a couple of hot tubs. It was quite relaxing!
Dinner was at Il Mulino, an Italian Restaurant. My friends had pasta and I had a chicken parm. Unfortunately, the chicken didn't come with any vegetables. So, the girls shared their pasta and I gave them a piece of my chicken. It cost us $160 for dinner for the three of us.
The next day was the Princess Half. My friends left the hotel at 3 am. I left at 4 am. We had pre-purchased a Race Retreat, which was RunDisney's version of the VIP experience.
My toe was bothering me. So, when the bus finally came, which took nearly an hour to come, I walked directly to the VIP tent and waited. While I was there, I snagged a couple of photos with some Disney Characters.
After having a bagel, I went outside to see some of the elite and handicapped runners cross the finish line. It was an awesome experience to watch!
I found a great viewing spot. At around 2 hours, a woman came in on a wheelchair. She was paralyzed and at about the .1 mile mark to go, where I was standing, she got up out of the wheel chair and with some assistance walked to the finish line. It was incredible! I was so emotional.
In addition to that, I felt incredible seeing my runners from Team Galloway LI cross the finish line. First I saw Ray, followed by Ann, then Colleen, then Jackie and Didi. I was so excited for them.
After the race, Colleen, Didi and I sat in the VIP tent drinking Mimosa's and celebrating their achievements. It was a hot and humid race. The girls were a little disappointed with their time, but I thought they did great!
We went back to the Dolphin and spent the rest of the day spa'ing and soaking in the pools and hot tubs. That night, we went to the Grand Floridian and had a lovely meal at Narcoossee's. Although I asked for a medium rare filet mignon and they served me a well-done steak, it was still a nice environment to see the fireworks and the light show.
All in all, it was a magical trip and I can't wait to do it again!