This is the fourth annual Festival of the Arts in Disney's Epcot Theme Park and it's my second one. I had the opportunity to attend this year, thanks to Disney for giving me a hopper pass.
The Festival of the Arts is a combination of art, food, performance art and a ton of fun. I think this may be one of my favorite Disney festivals. Here are my top picks: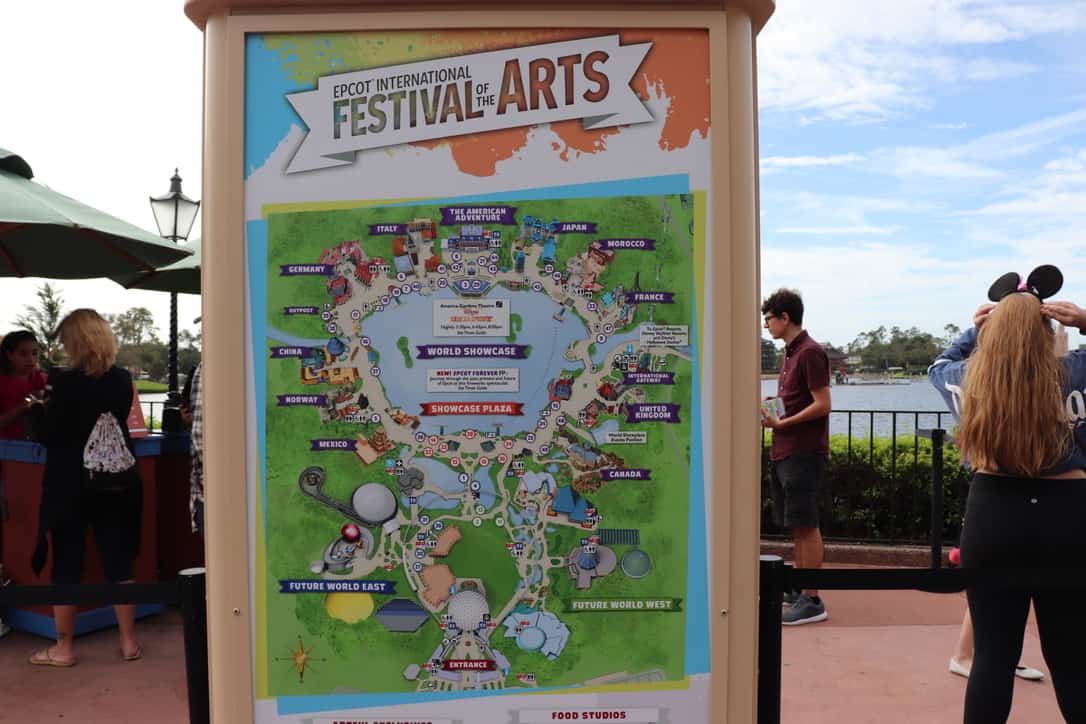 Here are my top picks:
Street Art
There are artists at Disney's Festival of the Arts making chalk art on the sidewalks. Each piece is better than the next, however, if it rains, it will get washed up!
You can actually watch as the artists draw.
This was one of my favorite chalk art paintings.
They even had a 3D painting from the movie, Frozen!
Become One with Art
Throughout the festival, there are various stands set up where you can jump into a photo of a famous Monet artwork or even put your hands over your face and pretend to scream in Dali's famous "The Scream."
Food Art
As you walk around the world showcase, there are kiosks with various foods from around the world. Each has an artistic flair. Here is a sampling of some of the food we sampled: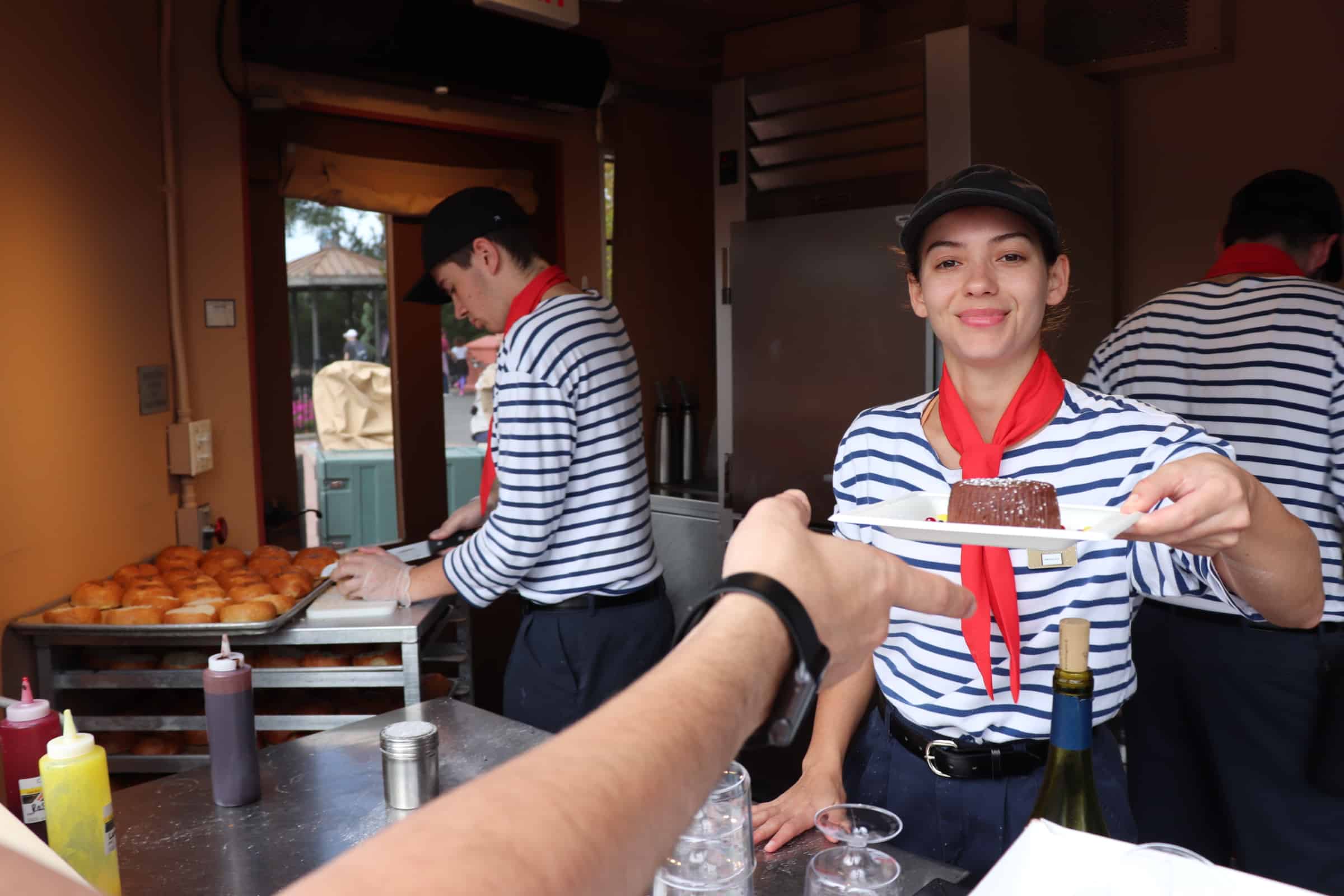 Make Art
There's even an opportunity to make art while you're at the Festival of the Arts. At this kiosk, you could make ceramic art.
At the Festival of Art at Epcot, you could even be part of something bigger by painting a few squares on a wall.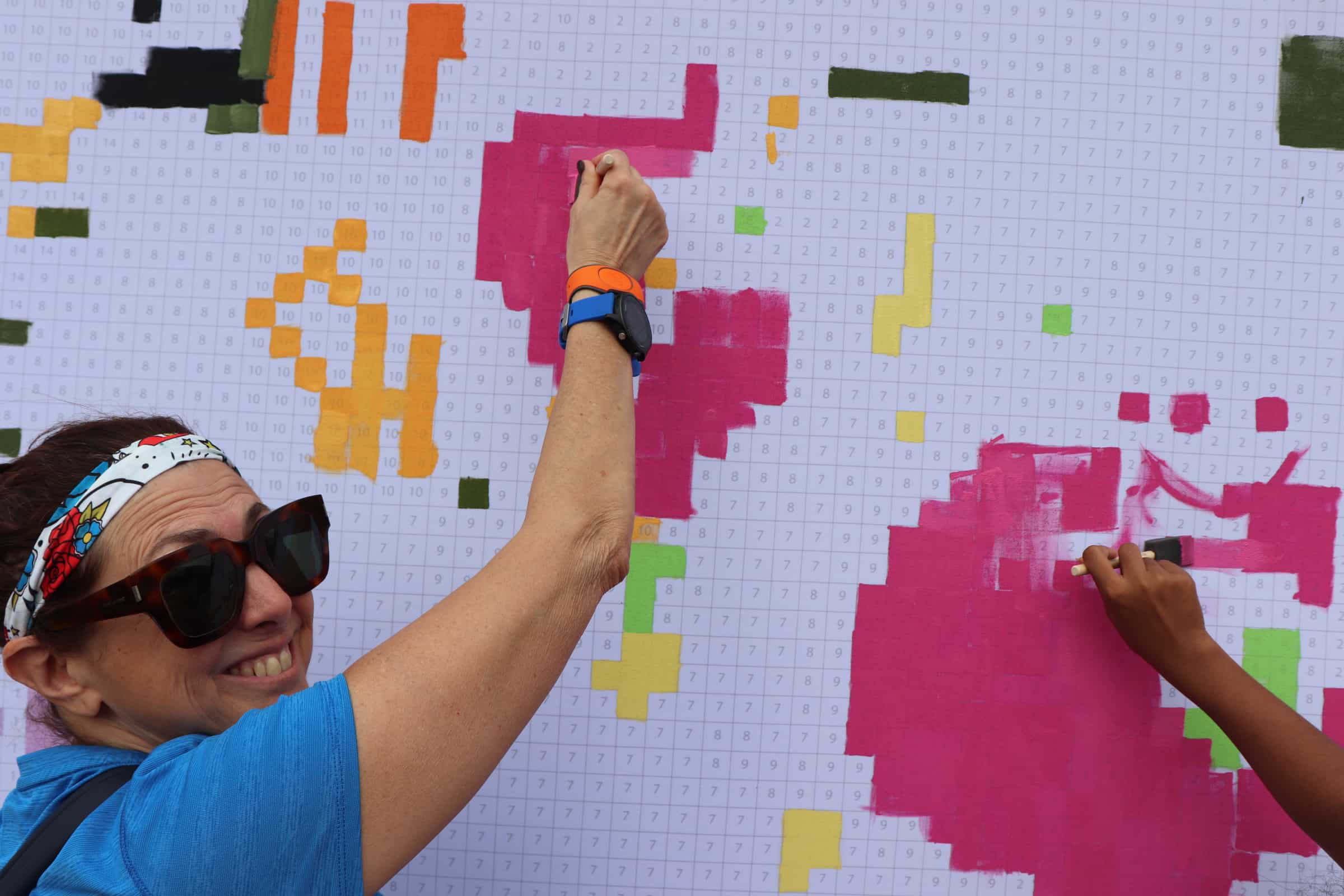 Performance Art
Epcot is known for its performance art and the Festival of Arts is no exception.
Buy Art
There are lots of kiosks to buy either Disney inspired art or unique gifts.
The Festival of the Arts at Epcot runs from January 17 to February 24. It's definitely an event not to miss. My advice, come hungry!